At the start of today's programme, Ruth explained how the procedure went, admitting that there was a moment of panic.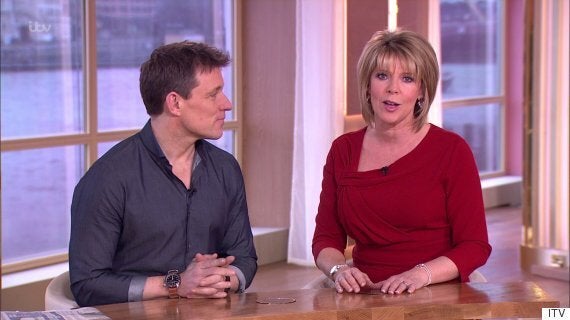 Ruth Langsford was joined by Ben Shephard on Friday's show
"Eamonn's not here, for those of you that watch the show will know that he's gone off for his hip operation, and it went very well," she said. "It happened yesterday morning at 8am. It took a little bit longer than we thought which was a bit scary."
She continued: "His face was very scared when he went in I have to say, it's a big thing. He's had a double hip operation and to have them done at the same time, it's a big operation, but it went very well.
"We had his surgeon, Sarah, on last week and she eventually came up and said 'he's fine, it's all gone very well', and I've seen him, and he was away with the fairies when he came back of course saying 'ooooh, hello darling!' ...and he actually lifted his legs which he hasn't been able to do for years! Already. It was amazing, and Sarah said 'that's fantastic'.
"They tried to get him up last night and he got as far as getting off the bed but when he stood up he felt a bit dizzy after the anesthetic. But he phoned me last night, he was very chirpy. He's being very well looked after, he's got some lovely nurses - he's not going to be rushing home is he?"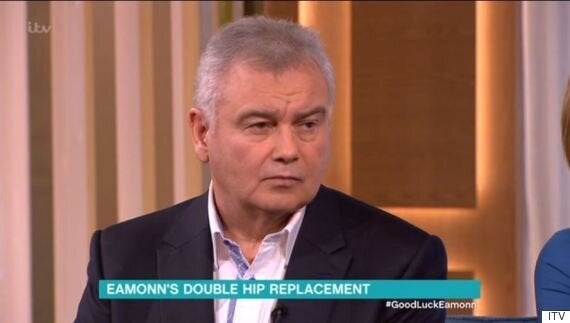 Eamonn Holmes has undergone a double hip operation
Ben Shephard, who stepped in to host the show with Ruth added: "Well Eamonn, get well soon. I will be very careful with your seat as I keep it warm for the next few weeks."
Ruth also said thanks for all the well wishes her and Eamonn had been inundated with.
"Can I also thank you so much for all your messages, so many messages came in here - Twitter was full of messages from people - and it's really kind of you to take the time, and as I said on Twitter last night, I wish I could reply personally to everybody, but thank you, they are all read and very much appreciated," she added.
'This Morning' airs weekdays at 10.30am on ITV.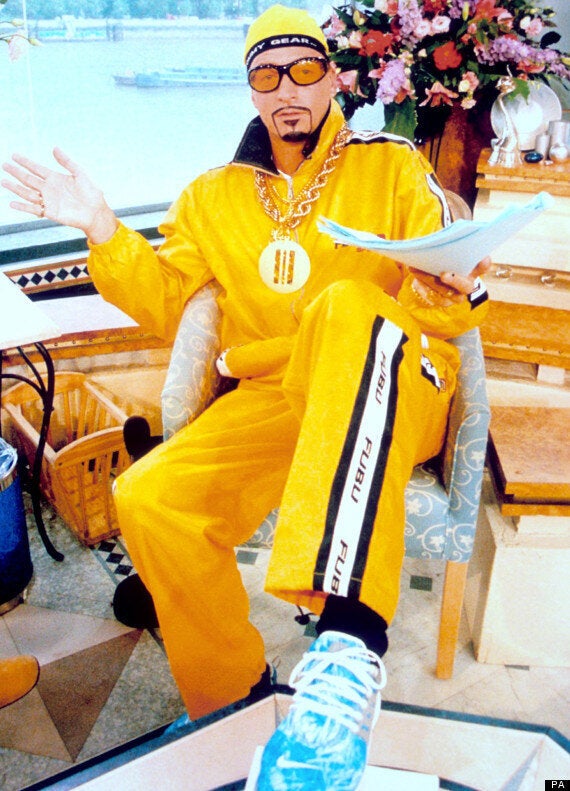 This Morning: Most Memorable Moments