Millions of pounds of cash promised for new mothers and children suffering from mental illness has been left unspent by the Tory government, HuffPost UK has learned.
Despite David Cameron's recent pledge to deliver a 'revolution' in mental health care, new Whitehall figures show that nearly £87m earmarked for this year has not been used.
At the start of Children's Mental Health Week (February 8-14), Labour seized on the figures to warn that ministers needed to act more urgently on the public health emergency affecting a large chunk of the population.
Of £15m earmarked this year specifically for 'perinatal' mental health - mothers of new born babies who are particularly at risk - Government ministers have admitted that just £1m had been spent by January and only £5m is projected to be spent by the end of the financial year in March.
The joint research by the National Association of Head Teachers (NAHT) and children's mental health charity Place2Be also found that nearly two thirds (64%) of the schools don't have a specialist counsellor based on-site.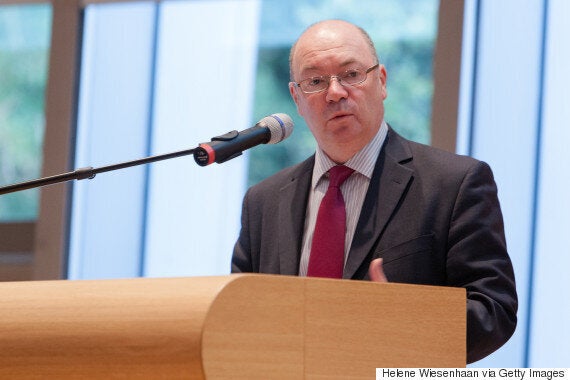 Health minister Alistair Burt
In a written Parliamentary answer to his Labour shadow Luciana Berger, health minister Alistair Burt admitted that just £1.3m of a £15m package was being spent by NHS England this year, promising that "work is underway on how they spend the rest of the money".
In an update to more recent Parliamentary questions, the minister has since revealed that "NHS England anticipates spending up to £5 million of the original 2015/16 funding of £15 million in this financial year".
"NHS England will work with partners over the coming months to develop the new programme for improving specialist perinatal mental health services. This will include setting detailed plans for how the additional investment will be targeted over the period to 2020/21," he added.
In another Parliamentary answer, Mr Burt also admitted that of the annual £250m available over the course of this Parliament for young people's and children's mental health, just "£173 million of this has been allocated in 2015-16".
The Government insists that it is allocating large sums to mental health for children and mothers, with an injection of a total of £1.4bn, and stresses that the money will be spent over the next five years.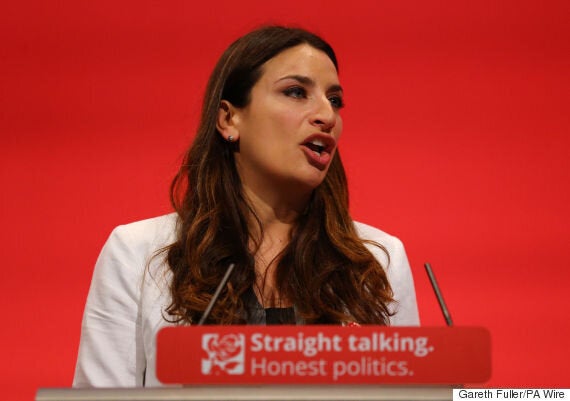 Shadow mental health minister Luciana Berger
But Ms Berger told HuffPost UK: "These figures highlight the gulf between what Ministers promise on mental health and what they actually do.
'It is appalling that even where the Government has committed funding - to children's mental health services and support for new and expectant mothers - it has never fully materialised.
"Services on the ground are struggling to cope with demand and can't afford these broken promises. Self harming amongst children has soared and too many are left to struggle without the help they need."
An authoritative study into the causes of maternal death showed that almost a quarter of maternal
deaths occurring between six weeks and one year after the end of pregnancy were due to mental health-related causes.

From a 2015 study on maternal deaths
In its annual report in December, the National Perinatal Epidemiology Unit found that overall more than 100 women died from suicide between 2009 and 2013.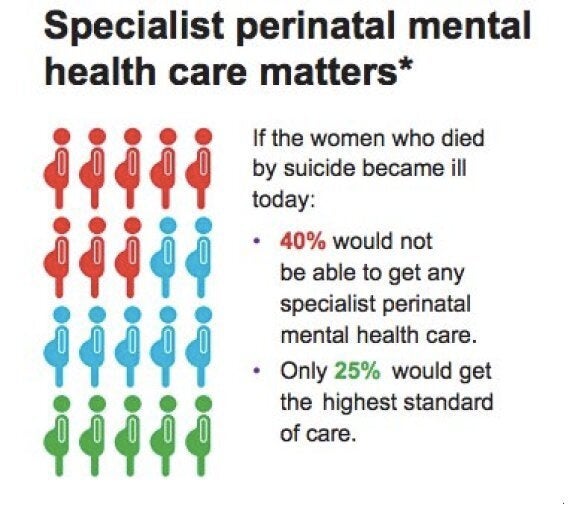 Stark statistics from the National Perinatal Epidemiology Unit study
"And it was clearly evident that many needed, but did not receive, specialist perinatal mental health care," it concluded.
Labour also says the number of perinatal mental health beds has been reduced since 2010 and the number of perinatal mental health in patient units has been reduced from 17 to 15 since 2010.
Half of UK women do not have access to an inpatient unit and either do not get the support they need or have to travel hundreds of miles to the nearest inpatient unit for a bed.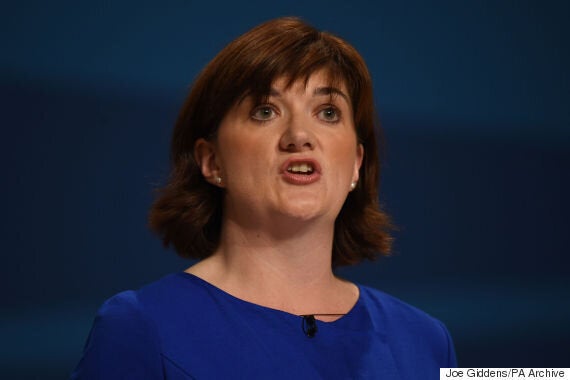 Nicky Morgan, Education Secretary
Meanwhile, Education Secretary Nicky Morgan came under pressure after a new NAHT/Place2Be survey discovered that only larger primary schools, and those with a higher proportion of poorer pupils eligible for free school meals, were more likely to have access to a school-based counsellor.
One in five children will experience a mental health difficulty at least once in their first 11 years and many adults with lifetime mental health issues can trace the symptoms back to childhood, recent research has found.
Just two in five primary schools (41%) have trained a member of staff on mental health issues and 84% of primary schools with a school-based counsellor say they are fully or partly funded by pupil premium funding, which is aimed only at the most deprived.
In a joint blog for HuffPostUK today, Shadow Mental Health Minister Luciana Berger and Shadow Education Secretary Lucy Powell said: "Schools are desperately trying to manage the growing crisis in young people's mental health and the decreasing lack of access to expert support is making their jobs so much harder."
A spokesperson for the Department for Education said: "We're at a turning point in how we tackle children's mental health issues and are determined to get it right.
"That's why we're investing £1.4bn over this Parliament to transform mental health support for children and young people, and have also given £1.5m over the last 3 years to projects involving Place2Be.
"Schools have an important role to play, and so we've worked closely with Place2Be and other experts to produce counselling guidance so staff know how best to help their students. We've also set up a £3m joint pilot scheme with NHS England to help ensure schools and local NHS services offer joined-up support for young people with mental health concerns."