Coldplay may have been the main attraction of Sunday (7 February) night's Super Bowl Halftime Show, but it was guest performer Beyoncé who completely stole the show.
The 'Single Ladies' singer managed to make the whole set her own as she and Bruno Mars joined the British rockers at the American football match.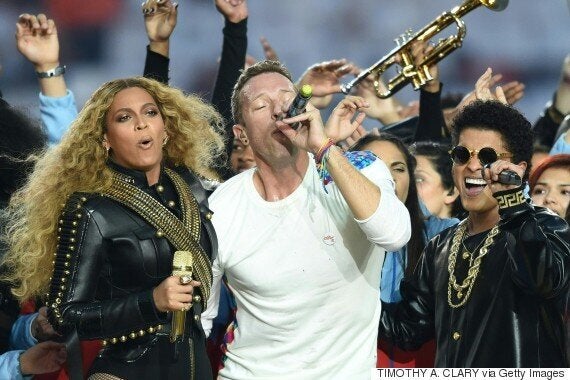 Beyoncé and Bruno Mars joined Coldplay's Halftime Show
Coldplay had invited Bey, who had her own Halftime Show in 2013, to join them on stage during their set at Levi's Stadium in Santa Clara, California, as she gave her debut performance of new track 'Formation'.
The superstar had dropped the song as a surprise for fans on Saturday, ahead of the match.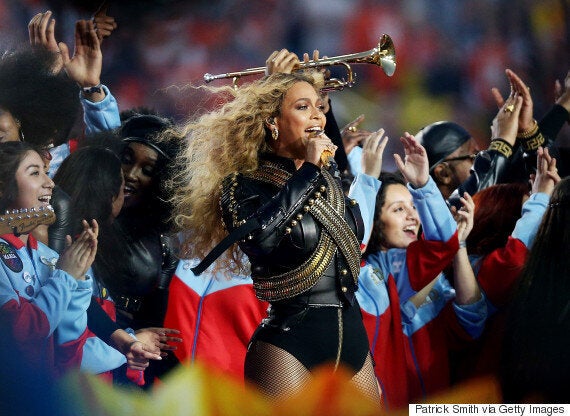 Beyoncé headlined her own Halftime Show in 2013
She proved what a pro she was when she nearly came a cropper during one of her typically energetic dance routines, having quickly recovered when she lost her footing slightly.
Beyoncé also joined Coldplay and Bruno Mars for a medley of hits from the history of the Halftime Shows, performing a mash-up of U2's 'Beautiful Day', Prince's 'Purple Rain', Destiny's Child's 'Independent Women' and Bruno's 'Just the Way You Are'.
Coldplay frontman Chris Martin also amused fans as he attempted to get involved in a dance-off between Bruno and Beyoncé.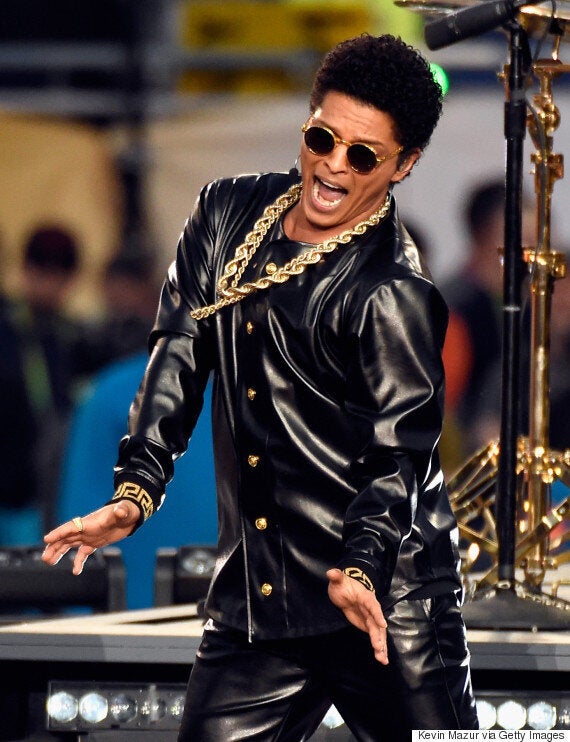 Bruno Mars performed 'Uptown Funk'
They then finished the set with a rendition of Coldplay's 'Up&Up', taken from their latest album 'A Head Full Of Dreams'.
The show also featured a surprise appearance from Mark Ronson, who was behind the decks as Bruno performed their smash hit 'Uptown Funk'.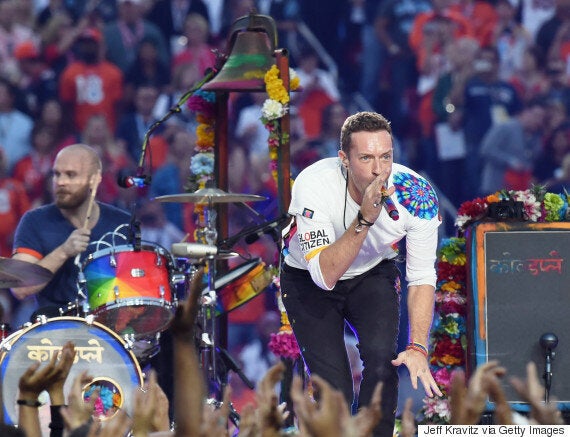 Coldplay wowed fans with their impressive set
And despite critics suggesting Coldplay would not live up to previous Halftime Show headliners, they impressed the crowd with loads of their hits, including 'Viva La Vida', 'Paradise', 'Adventure Of A Lifetime' and 'Clocks'.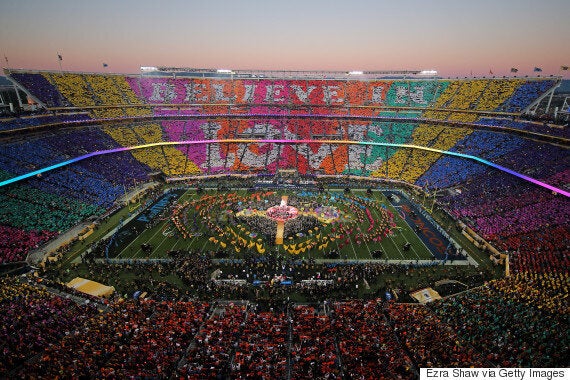 The stadium looked beautiful during the set
But after the show had finished, attention was soon back on Beyoncé, as the star announced details of her new 'Formation' world tour, which kicks off in April.
Watch the whole show in the video below...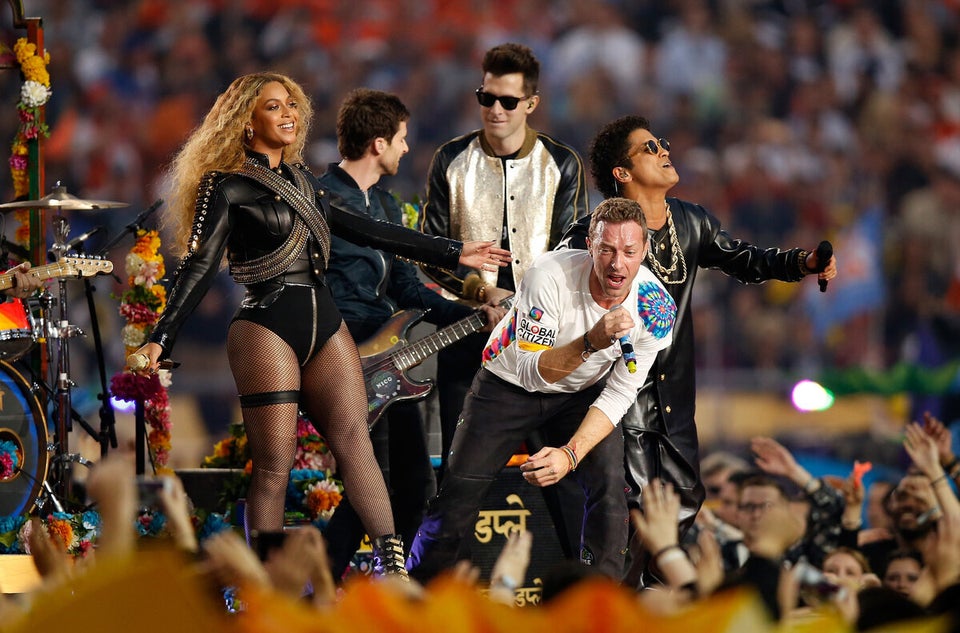 Super Bowl 50 Halftime Show: Beyonce, Bruno Mars, Coldplay