Helen Mirren was forced to - quite literally - get down on stage at a German awards ceremony, after a technical mishap blighted her acceptance speech.
The actress was accepting a lifetime achievement award at the Die Goldene Kamera ceremony in Hamburg when her microphone suddenly slipped down to become half her height.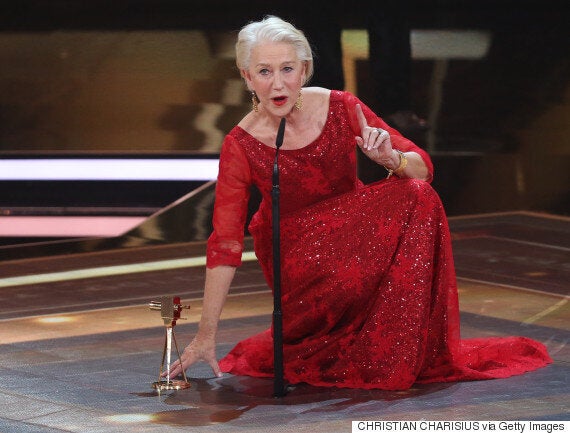 However, Helen gave a masterclass in improvisation as she squatted to the floor to deliver the rest of her speech completely unfazed.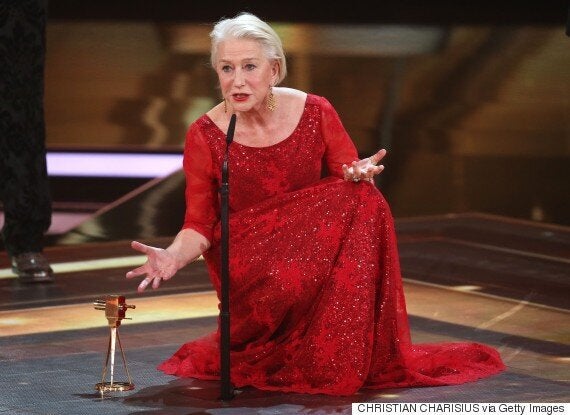 Helen had no choice but to deliver her speech from the floor
The star recently became the latest person to speak out about the Oscars diversity row that has engulfed this year's Academy Awards.
Helen defended the Academy amid the controversy, but was pleased that the conversation had arisen.
"I think it's unfair to attack the Academy. It just so happened this year it went that way," she told Channel 4.
Speaking of 'Beasts Of No Nation' star Idris Elba missing out on a nomination, she continued: "He wasn't nominated because not enough people saw, or wanted to see a film about child soldier in Somalia or the Congo or somewhere like that.
"They just couldn't face watching that movie and so not enough people saw that movie. It wasn't in the cinema for long enough."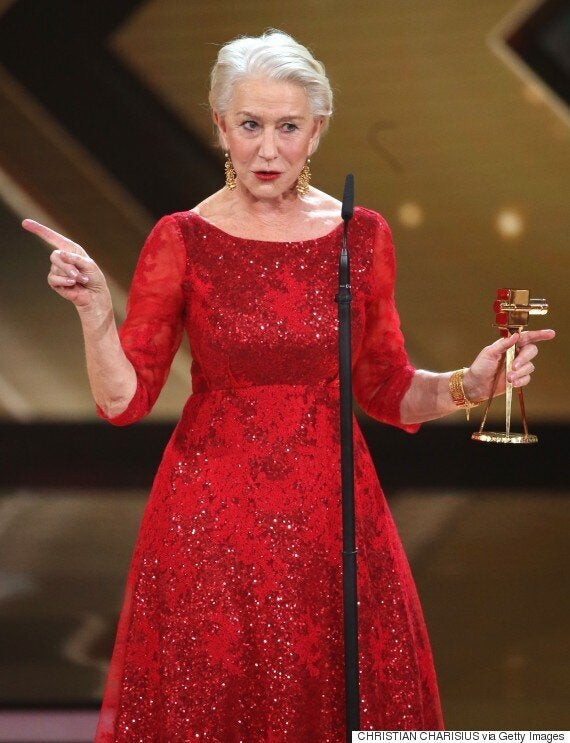 Helen picked up a lifetime achievement award at a Die Goldene Kamera
Helen continued: "The thing is all of these things count, people don't really realise how much these things matter.
"And because of all of that he wasn't nominated which he absolutely should have been. And if he'd been nominated we wouldn't be having this discussion, but we should be having this discussion.
"The conversation is incredibly important," she added. "It forced the conversation."