Markus Feehily has revealed the biggest lesson he's learned since turning 30, admitting he no longer cares about what other people think.
The former Westlife singer, who launched his solo career last year, says that reaching the important milestone was a turning point for him, which allowed him to be more free when creating his own music.
He explained: "One of the big differences now in my 30s is that I spent way too long caring way too much about what other people thought.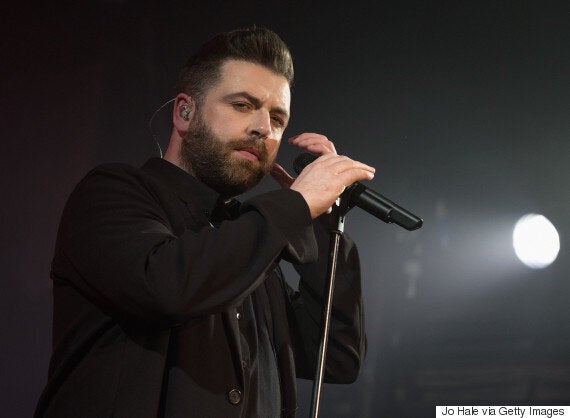 Markus Feehily performing live
"That's why I stayed in the closet for a long time, that's why I had some very dark years for a while. And then once Westlife finished I felt completely free to just do whatever I want."
Addressing stories in the press that he had been selling food out of a van at music festivals, he added: "I've learned what really matters, if somebody thinks it's weird that I sell crepes from a van or if somebody thinks it's weird that now I'm doing a different style of music, it doesn't bother me. I used to care way too much what other people thought, and that's something that I'm glad I don't do anymore."
Markus also discussed his very public coming out while he was still a member of Westlife, shedding light on how it really happened.
He revealed: "Basically, The Sun found out that I was going out with somebody. They just kind of said, 'look, we know you're going out with somebody, so do you want to do the story in your words, or do you want us to just go ahead and do it anyway?' I didn't want to look like they'd caught me out, doing something, you know?
"I felt alone, because I couldn't share with anybody, and I had this big secret, when actually it's nothing, you know? That's what it felt like to me."
Watch the full interview with Markus in the video above...