The Oklahoma City Thunder's Kevin Durant turned up at Super Bowl 50, not as a VIP guest but as a photographer, and he did a pretty good job.
The basketball star donned his photographer's bib and snapped away during the Carolina Panthers v Denver Broncos in San Francisco.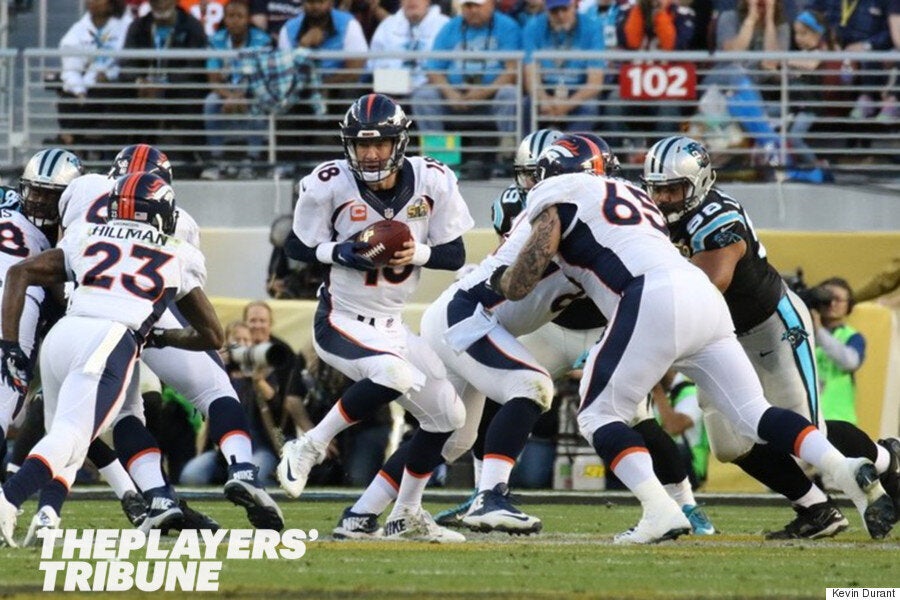 He photographed the on-field action as well as the half time performances from Beyonce, Coldplay and Bruno Mars. Durant also managed to snap away at Lady Gaga during the national anthem.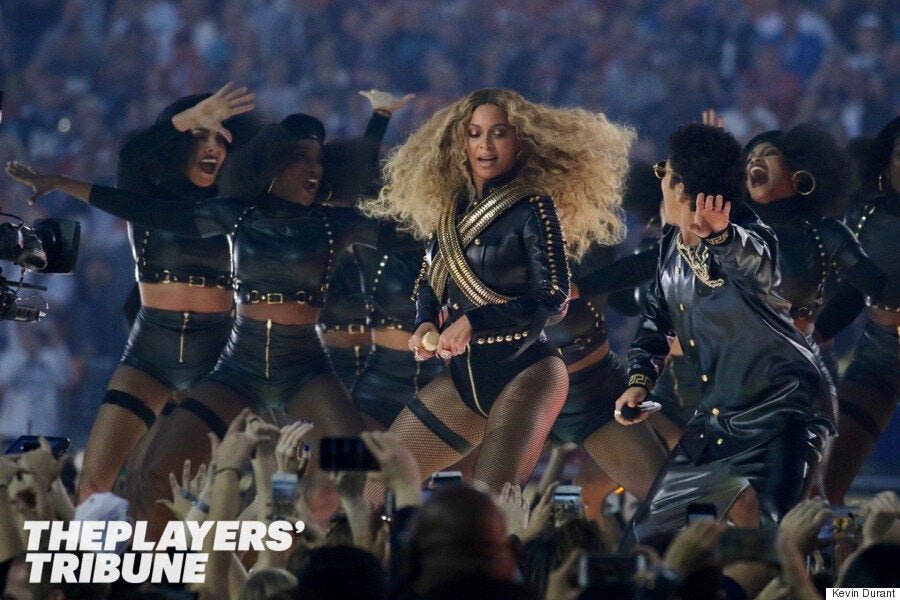 Durant wrote The Players' Tribune website: "I've been in some big games in my career, in big arenas that were loud and packed. I've played on national TV. That all felt small compared to this night.
"Once I got to Levi's Stadium, it was just different. This was a global event. I've never seen anything like it — there's just nothing that compares to the Super Bowl. Who wouldn't want to be on the Super Bowl sidelines with a "job" to take action shots of the game — the biggest game in the world?"
A reborn Orange Crush might have sent Peyton Manning into retirement with a Super ending to his career.
Von Miller and the impenetrable Denver defense harassed Panthers quarterback Cam Newton all game Sunday, and the Broncos made enough big plays for a 24-10 victory, Manning's 200th and perhaps his last before retirement.
He wasn't the star of Super Bowl 50 - game MVP Miller seemingly was everywhere on every Carolina play - but Manning really hasn't been the headliner in this injury-shortened season.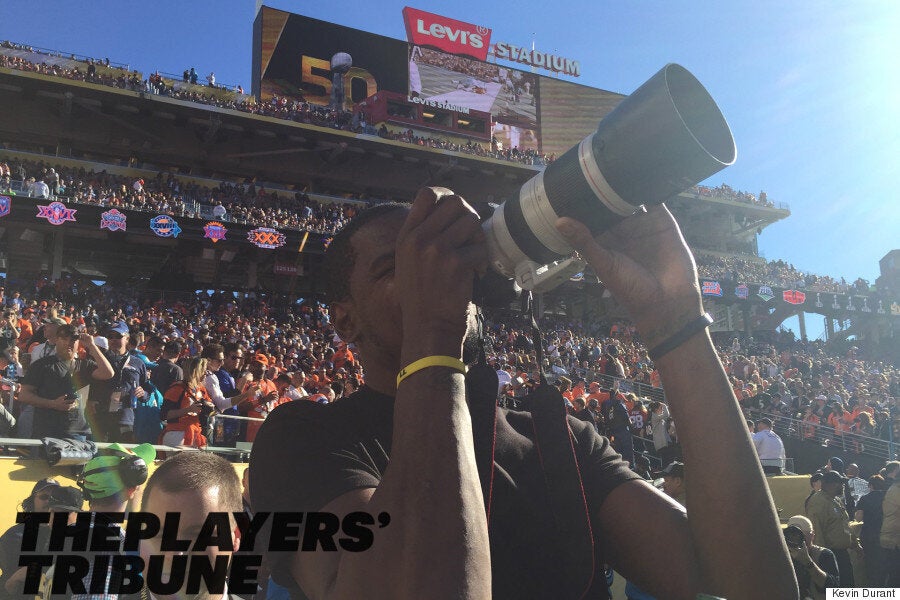 "Taking pictures at the Super Bowl almost didn't work out. And it was going to be my bad. Last Thursday, I was rushing to get to the team plane. Two miles away from my house, I had that feeling. I forgot something. I knew it." Durant said.