Kathy Beale is set for a shock in 'EastEnders', when her husband Gavin Sullivan arrives in Walford for a not-so-welcome Valentine's Day surprise.
Kathy last saw Gavin at Halloween, but since then, he has made contact with - and visited - his daughter Sharon Mitchell.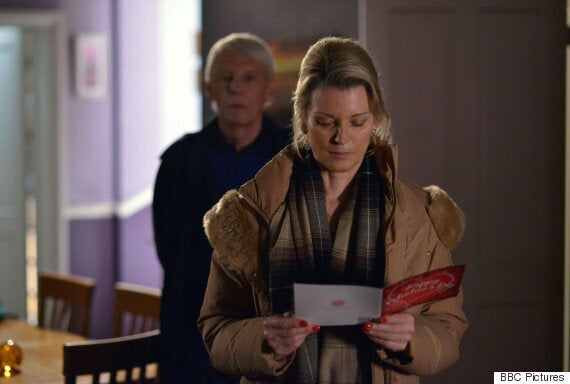 Gavin certainly knows how to make an entrance
Gavin isn't back in town for a reunion with his wife though, as he's actually back to convince her to give a message to Sharon, following their ill-fated holiday together.
As the two once again enter a war of words, they're interrupted by Dot Branning, who has no trouble seeing through Gavin, and warns Kathy not to be taken in by his tales.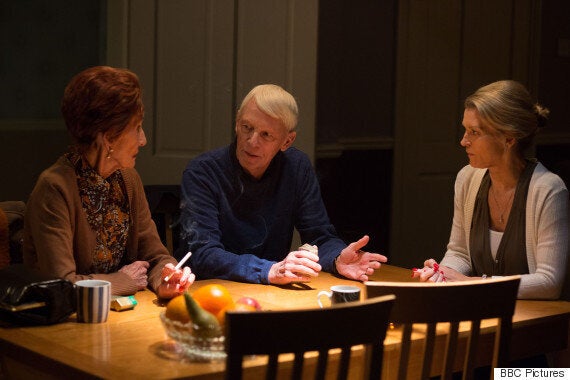 Gavin has a tough time convincing Dot that he's a changed man
"Dot remembers him from the old days, and knows full well that he's a very bad man," a source tells Inside Soap.
Nevertheless, when he turns on the water works, Kathy can't help but feel sympathetic and eventually agrees to speak to Sharon for him.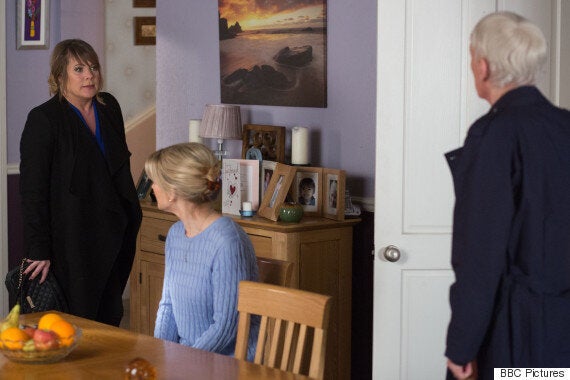 Sharon faces her father again
When Sharon eventually comes to face-to-face with her dad again, he promises to be better, and begs her to let him be a part of her life - but will she forgive him for all of his past errors?
These 'EastEnders' scenes air from Monday 15 February.