Valentine's Day may be just around the corner but it seems romance is well and truly dead.
A new survey has revealed that nearly one fifth (16%) of Brits have stayed with a partner for financial reasons in the past.
On top of that, nearly one third (28%) of those surveyed and who are currently in a relationship, admitted that financial security was a key factor keeping them with their current partner.
The researchers asked more than 2,000 people across the UK about the impact money worries have on their relationships in order to gather their results.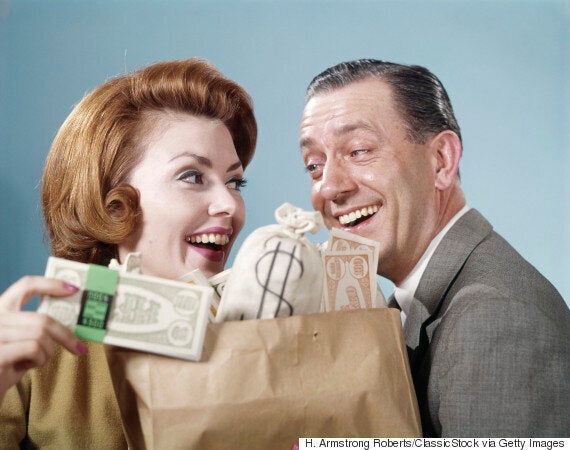 The survey, which was commissioned by second-hand trading site Ziffit, found that many people worry about financial difficulties after a relationship ends.
Of those who confessed to staying with their partner for money motives, more than one third (35%) admitted they could not cover the cost of living without their other half's financial support.
A further one in 10 said their partner paid for the luxuries they couldn't afford alone, such as holidays.
Paul Treanor, eCommerce director at Ziffit, said: "It is all rather worrying to see just how financially dependent Brits are on their partners.
"Our survey suggests that when five couples are sitting around a table at least one person is there purely because of the financial security their partner provides.
"It's a poor reflection on the state of our nation's finances if people are staying together for the pounds in their pockets and not the love they feel in their hearts."
This isn't the first survey to suggest financial worries have an impact on our relationships.
According to the survey of 5,000 people, 62% said concerns over finances were causing them to feel stress in their relationship.