Stars of the big screen have arrived for this year's BAFTAs and the 2016 bash has proved to be one of the most star-studded yet with a whole host of huge A-list names walking the red carpet.
Stephen Fry is once again on hosting duties at London's Royal Opera House, but before the gongs are handed out all all eyes were on the red carpet as the stars arrived in their finest.
Unsurprisingly, the biggest night in British film attracted some of the biggest British screen stars, including Eddie Redmayne, Idris Elba, Kate Winslet, John Boyega and Julie Walters.
International stars like Julianne Moore, Leonardo DiCaprio and Cate Blanchett were also in attendance.
Yep, it was quite the night for star spotting...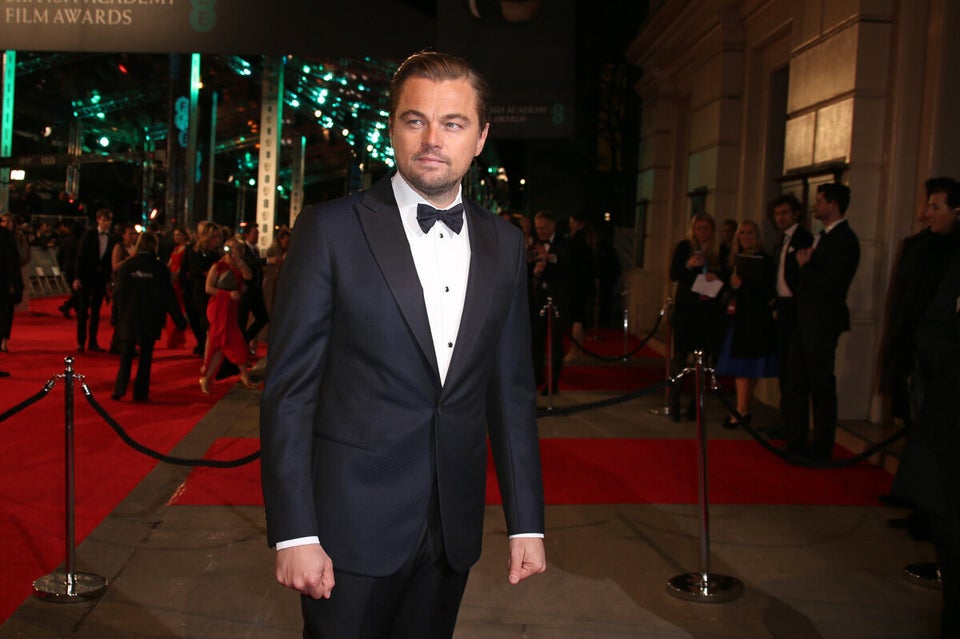 BAFTA 2016 Red Carpet
BAFTAs 2016 Guestlist:

Stephen Fry, Julianne Moore, Adewale Akinnuoye-Agbaje, Angela Bassett, Cuba Gooding Jr, Domhnall Gleeson,Douglas Booth, Emilia Clarke, Jack O'Connell, Matt Smith, Rebel Wilson, Riz Ahmed, Rupert Grint, Eddie Izzard, Olga Kurylenko, Will Poulter, Christian Bale, Cate Blanchett, Bryan Cranston, Benicio Del Toro, Alicia Vikander, Bel Powley, Dakota Johnson, Eddie Redmayne, Idris Elba, John Boyega, Julie Walters, Hsiao-Hsien Hou, Kate Winslet,Leonardo DiCaprio, Dame Maggie Smith, Mark Ruffalo, Matt Damon, Michael Fassbender, Rooney Mara, Saoirse Ronan, Steven Spielberg, Taron Egerton, Todd Haynes, Tom Hooper, Poppy Jamie, Angela Scanlon, Brad Pitt, Zoë Ball, Blake Harrison, Gemma Chan, Stanley Tucci, Sacha Baron Cohen, Tom Cruise