Cristiano Ronaldo isn't content with being the best football player in the world, a top model and a fashion designer... he wants to be a work of art too.
The Real Madrid star has just dropped the campaign for his fifth CR7 Underwear collection, featuring his gym-honed body as a 'canvas'.
"Our bodies are a blank canvas and underwear is the first thing we put on," he announced.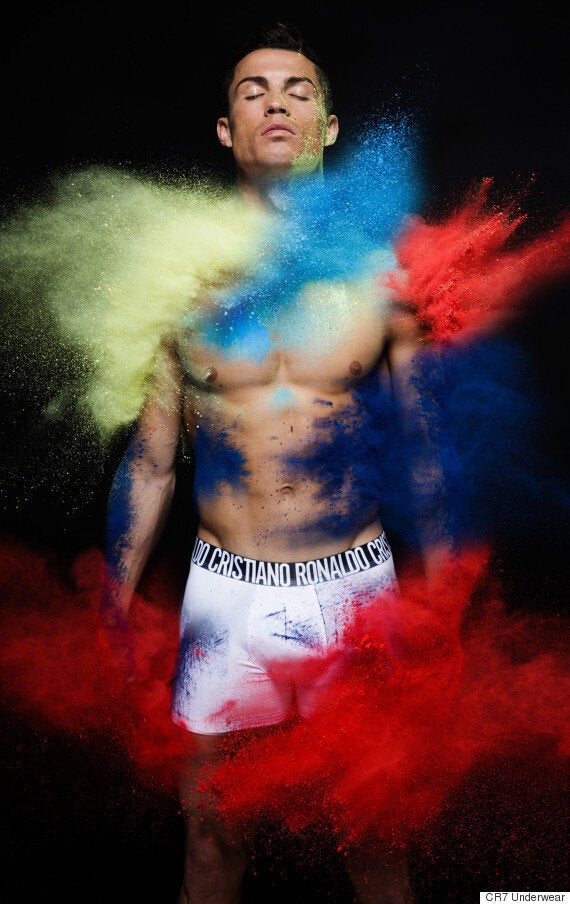 The shoot involved having paint splashed across his iconic physique which, according to Ronaldo, represents the "colours of the world" surrounding him when he sees a stadium full of cheering fans.
"I think it's important to experiment with fashion and not take yourself too seriously – adding colour into your outfits, even subtly with underwear, is the perfect way to do this," he said of the black and white trunks.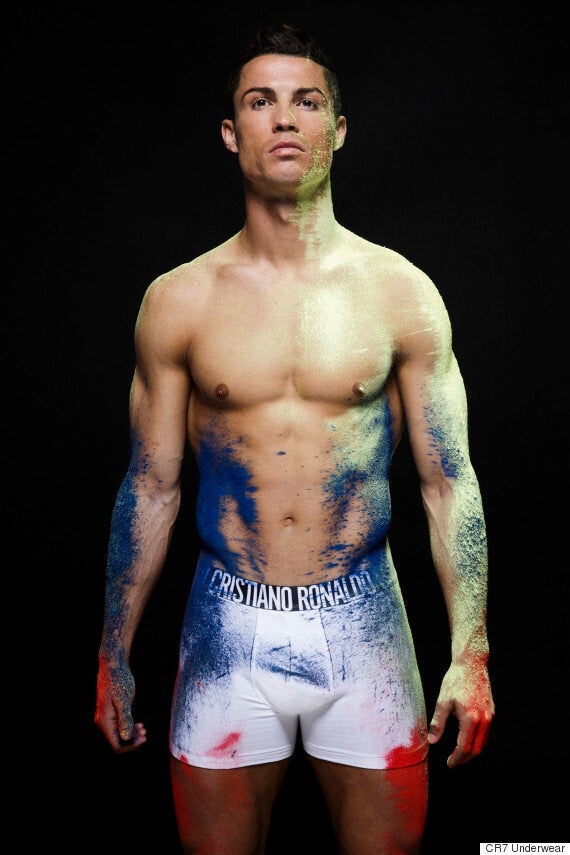 Ronaldo, a self-confessed "perfectionist", also revealed he takes a pretty hands on approach with the designs for his collection.
"The most satisfying part is wearing styles that were once just a few sketches on the drawing board," he said.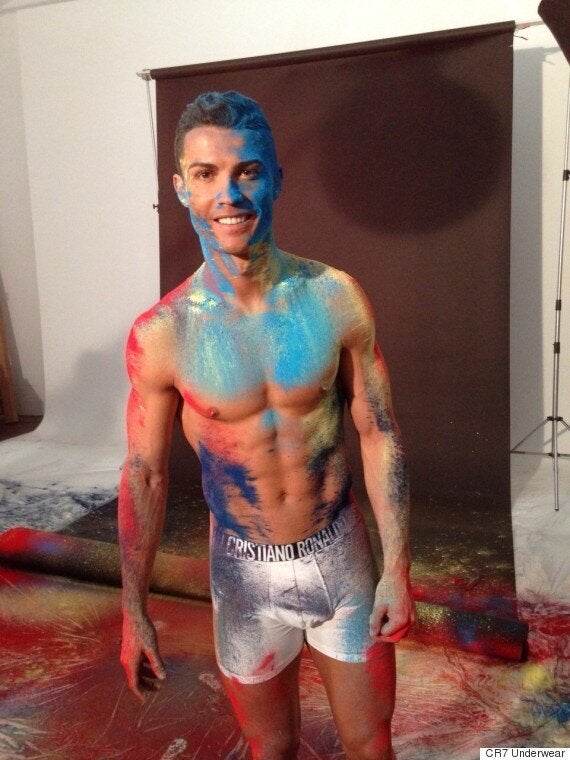 The 31-year-old also revealed that "it's not every day that you have people throwing coloured pigments over you," but that after five minutes on the shoot, he "felt completely at home."
"By the end of the shoot it was everywhere - in my hair, all over my body, in my eyes," he said. "But it was a lot of fun and I love the final result."
We're super happy for him.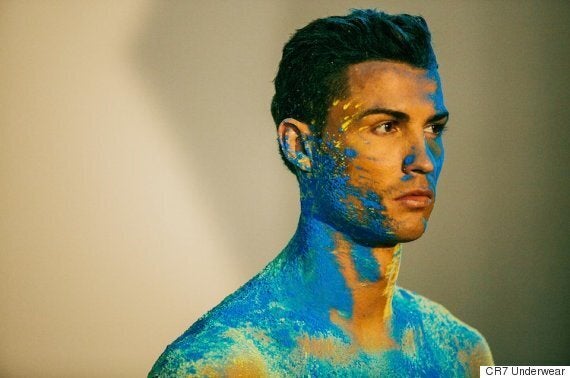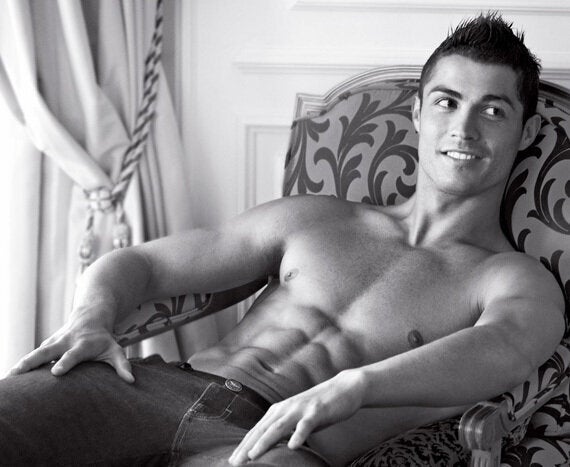 Cristiano Ronaldo's Most Gratuitous Shirt-Off Moments
Popular in the Community