Single on Valentines Day? Thinking of pinging an application to 'Take Me Out'?
Well look no further - because we raise you Brian Blessed reading 'pizza poetry' to set your heart alight.
That's right - you can now imagine yourself wining and dining with one of Britain's most beloved national treasures while he treats you to a veritable eargasm of food porn poetry.
This is a particular favourite moment of ours.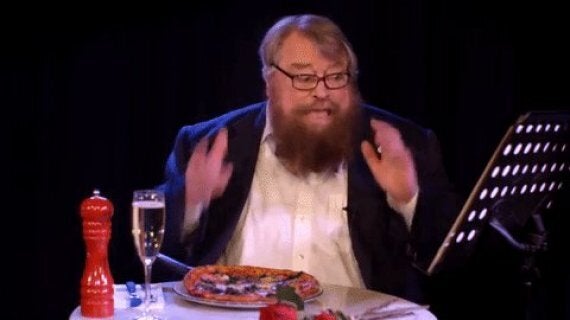 How was this majestic creation come about, you ask?
Well Pizza Express asked for poetic contributions for odes to be read out by Bellowing Brian.
And while the poems themselves are certainly creative - "Don't forget in the summer i'll need a bikini; so a side dish of healthy and fresh brocolini" - Blessed sure does bring them alive in the way only he can.
Popular in the Community