In the latest in our WISE WORDS interview series - where stars from a whole range of fields share the important life lessons they've learned along the way - we're posing some of the big questions to Alan Titchmarsh.
Successful as a gardener, an interview, a TV presenter and a novelist, Alan Titchmarsh has been on our screens since appearing as a horticultural expert for 'Nationwide' and then being asked to present the Chelsea Flower Show coverage. Since then, he's presented 'Pebble Mill', 'Songs of Praise' and a wealth of other stuff, but he's never forgotten his initial passion for gardening.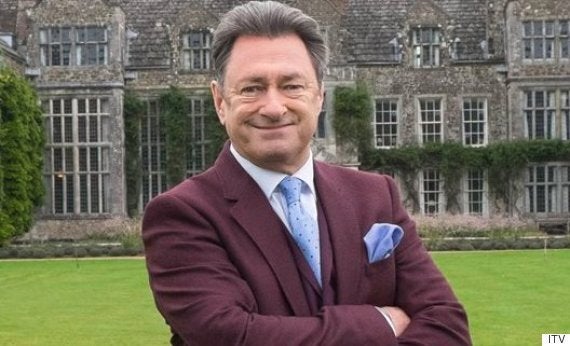 Alan Titchmarsh returns to our screens this week
This week sees him return to ITV hosting 'Masterpiece with Alan Titchmarsh', which sees teams compete across a series of challenges at stately homes across the UK. It was Alan's own idea, and to celebrate the launch, he talks to HuffPostUK about overcoming his sensitivity, and why he still tries to stop to smell the roses...
What do you do to switch off from the world?
A bit of gardening. I also disappear into my library. I read every night. I love biographies best.
How do you deal with negativity?
I'm lucky because I have a knack of blanking it out. My logic tells me I don't see why it should get in the way. There are two sorts of people in this world, the energisers and the drains. I say, avoid the drains.
When and where are you happiest?
I love being at home with my family. I have two daughters and we've always got on, and now there are four grandchildren. I love surrounding myself with them, and count my blessings.
What's the best piece of advice you've ever been given?
My grandfather died when I was very young, but he always told me, 'Never let it be said that your mother bred a jibber.' He meant a skiver, a lightweight. He wanted to share the importance of tenacity, not necessarily banging your head against a brick wall, but the value of being persistent.
What has been the hardest lesson you've learned?
That not everybody will like you. I was always very sensitive as a child. I can remember being in the school playground, panting after the others, thinking, 'I'm here, I'm here' and learning to let go of that was the hardest thing I've had to do.
What would you tell your 13-year-old self?
You have a right to be here. You can be a little more self-assertive than you are. It all boils down to confidence. I wish I'd had more, and could have enjoyed myself more.
What 3 things are at the top of your wish list?
Put on a play; play Q's assistant in a Bond film; conduct an orchestra.
What do you think happens when we die?
I have a quiet but strong faith. It's important to me, but the answer is I don't know. I like to think my spirit will live on in the people I love.
When do you feel a sense that we live in the presence of something bigger than ourselves?
All the time I'm outside, undoubtedly, and I spend my life trying to let people realise that.
What do you try to bring to your relationships?
Loyalty, patience, a listening ear.
Realising that success is a journey, not a destination. Having my family constantly take the mickey out of me. The memory of my two parents, both of whom always told me, 'We're no better than anybody else. Take your job seriously but not yourself.' And of course I'm a Yorkshire lad, and we don't really get above ourselves.
What was the last good deed or act of kindness you received?
My wife cooks me nice meals everyday and I feel that shouldn't go unremarked. That, and a beautifully ironed shirt. I will never stop appreciating those things.
'Masterpiece with Alan Titchmarsh' begins today at 3pm on ITV.
Related