Beth Ditto has created a plus size fashion collection that lives up to her reputation for being "uncompromising," and "unapologetic" - and we want to buy it all.
Ditto called on the help of 'Love' magazine editor and her long-time friend Katie Grand to create the high fashion aesthetic of the look book shoot, which features models of the moment Barbie Ferreria and Philomena Kwao, alongside Ditto herself.
"I wanted to create something all its own, something just for us, made with love and consideration," the 34-year-old Gossip front woman said.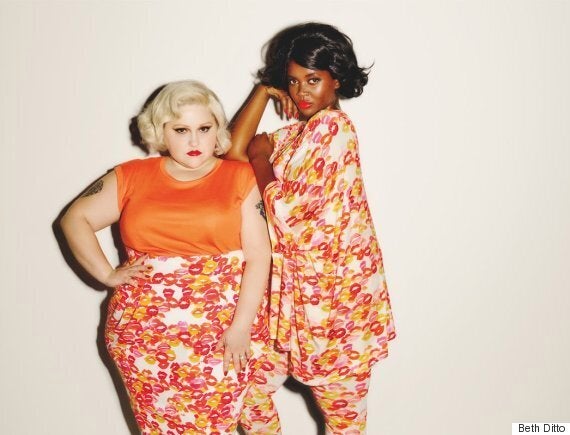 Beth Ditto models items from her new collection with Philomena Kwao
"Made ethically in the USA as a small company with no big corporate input," Ditto added.
"Uncompromising, unapologetic and timeless. Go-to pieces designed to last.
"A movement by us, for us."
The 11 piece collection is available online and in Selfridges in UK sizes 18 - 32.
It features vibrant prints on silk and rayon jumpsuits, pencil skirts and dresses, as well as hand-embroidered, vintage sourced denim jackets, which Ditto states, "represent a commitment to quality and craft rarely seen in plus size fashion."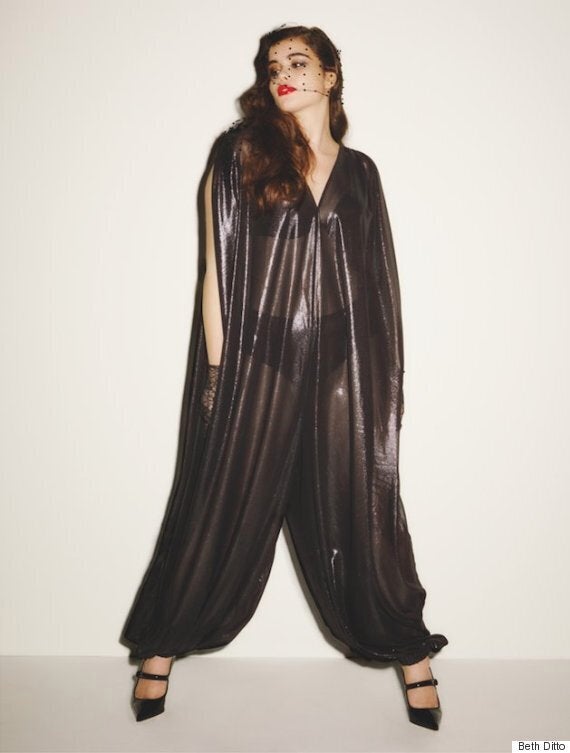 Barbie Ferreria models the Modern Love jumpsuit
Ditto announced the collection in December 2015 with the unveiling of a limited-edition T-shirt designed by Jean Paul Gaultier, but this is the first time she has released images of the full collection.
Back in 2009, Ditto teamed up with Evans to create a plus size line, but has long hankered after creating a range all of her own, as she has been disappointed to see high-street plus size ranges are often made with little thought given to style.
"There's no real thought about the pattern—like, what could you make for a body like mine," she told Vogue.
"I don't think there are a lot of plus-sized people behind it, and I don't think that's fair."
However, her new collection is the antidote to that - referring to a sculptural skirt, Ditto noted: "instead of the idea of being 'flattering,' is just really interesting and cool."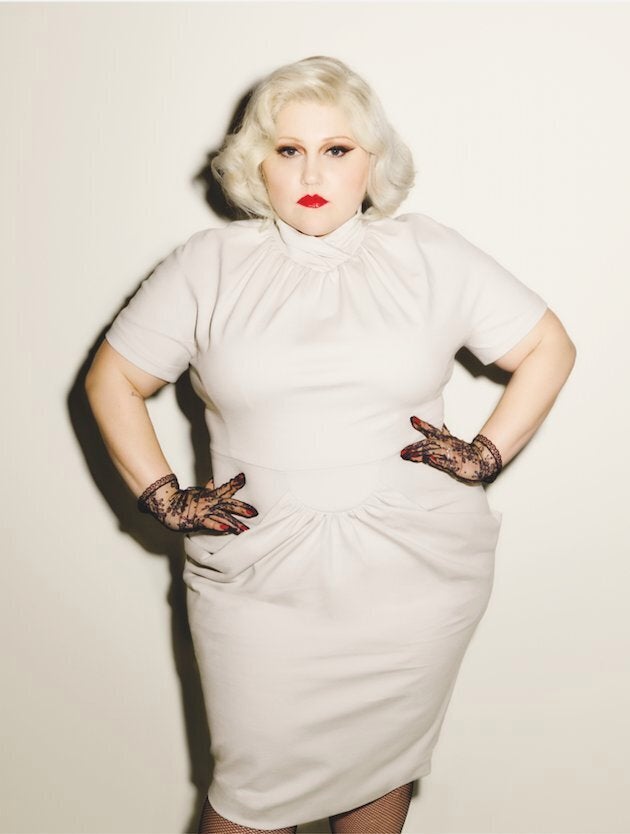 Beth Ditto Spring/Summer 2016