A man made a very public proposal to his girlfriend on Valentine's Day when he used a magazine cover to ask for her hand in marriage.
James Greig and his girlfriend Katie Moore were staying at a hotel this weekend when Greig instructed a member of staff to knock on their door with a copy of The Observer Magazine.
Greig was pictured on the cover of the mag, bending down on one knee while holding a ring. He was placed next to the words: "Will you marry me, Katie?"
At first Moore assumed Greig had printed the romantic edition of the magazine just for her. She was shocked to find out it was actually in circulation and available for the public to purchase.
The publication later tweeted to confirm that she'd said yes.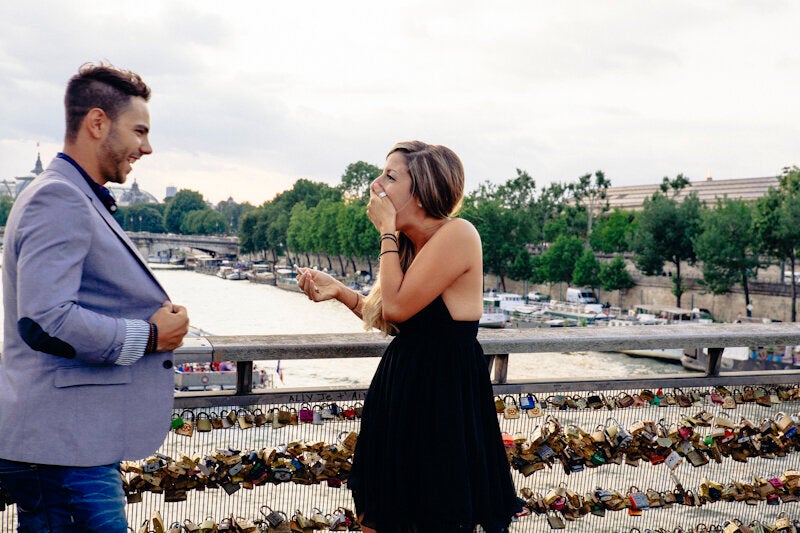 Surprised Proposal Reactions
Related