"I wanted to look at my wardrobe and rework things," she said at a preview the day before the show.
"It's about It's about the evolution of my personal style."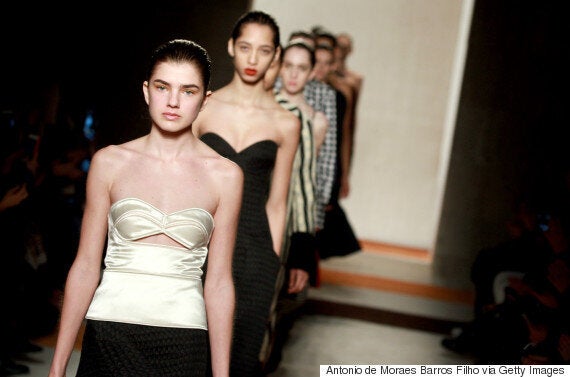 Beckham's penchant for corsets comes as no surprise, - they were her staple in her Spice Girl heyday, - but the way she styles them has certainly undergone an evolution. There were no platforms on display, just buckled flats and the odd square heeled boot.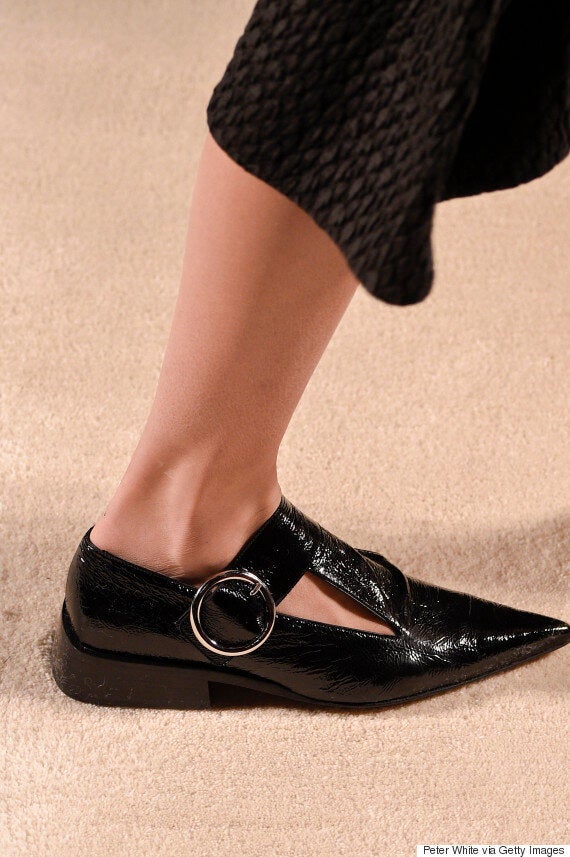 David Beckham was certainly a fan of the footwear on show.
The proud husband shared this slow-mo video from the FROW, where he, Brooklyn, Romeo, Cruz and Harper rubbed shoulders with Anna Wintour.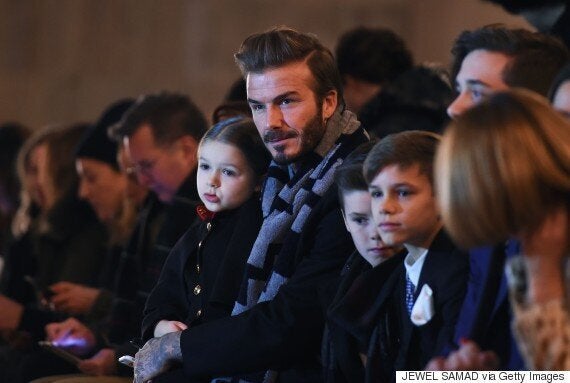 Harper's shoes were not dissimilar to those worn by the catwalk models, featuring a silver horsebit - but her maryjane's were custom -made from Gucci.
On the runway the colour palette was muted featuring burnt orange and moss green.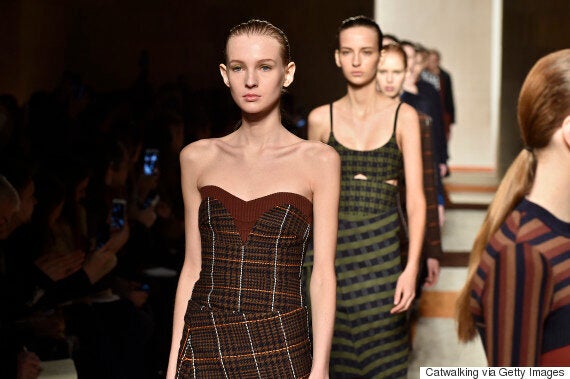 The makeup was also muted, with subtle metallic eyeshadow and red lipstick pressed into lips for an extra matte finish.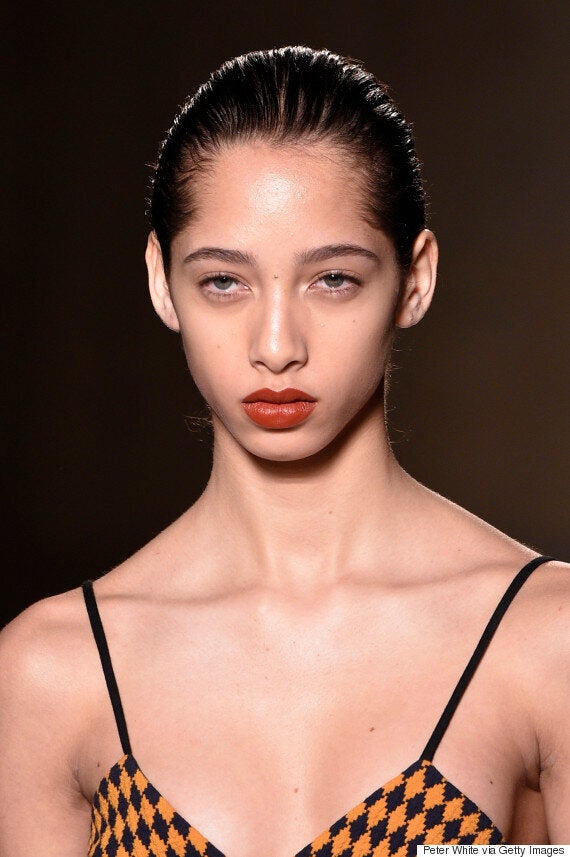 The models' hair was slicked back into low ponytails by stylist Guido Palau.
"I used my fingers to push the hair back into this very low ponytail," Guido explained to The Telegraph.
"If you need a little movement, use a curling iron on the ends – but you want loose movement, not barrel curls. Do not curl the hair – this length feels very natural."
Beckham welcomed a new "VB girl" to the catwalk - model Selena Forrest.
Forrest, from California ,made her runway debut at the Proenza Schouler Spring 2016 Ready-to-Wear show last September.
Beckham herself took to the catwalk in a look that we want to be wearing all winter long.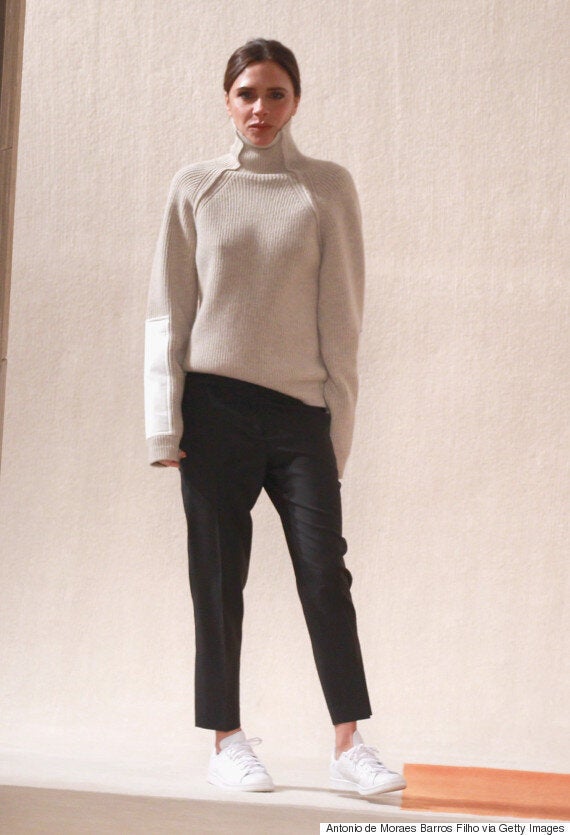 The designer was keen to make sure that credit was given where credit was due, and shared a video thank you message for the seamstresses who worked tirelessly to put the collection together.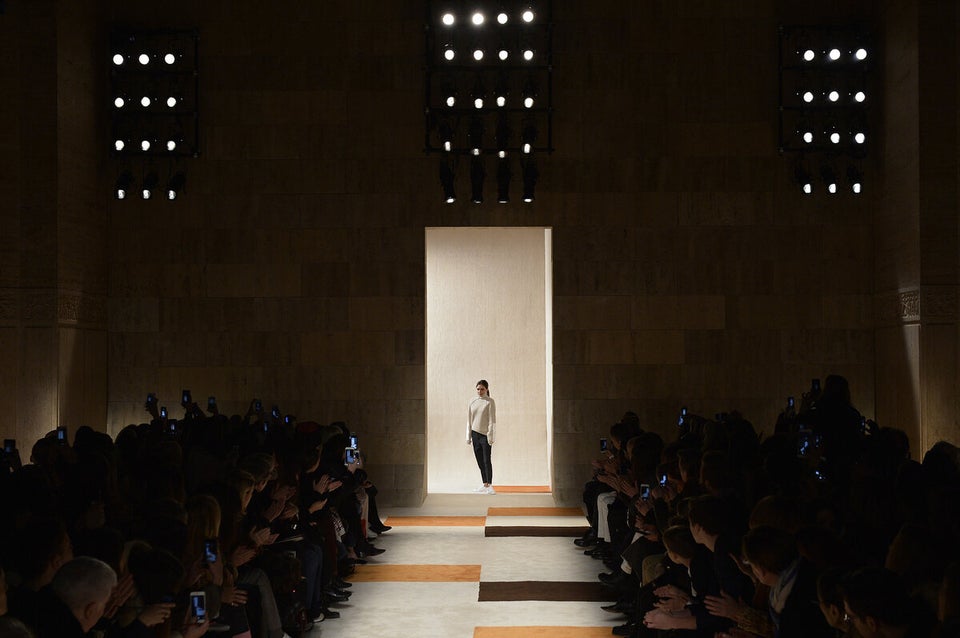 Victoria Beckham NYFW
Popular in the Community