Beth Tweddle has shared the good news that she's been discharged from hospital, following a terrible injury sustained while training for 'The Jump'.
The Olympic gymnast revealed the news on Twitter, alongside a picture that showed her standing up while wearing a neck brace.
She explained: "I just wanted to let you know the good news that I am being discharged from hospital today."
Beth has been in an Austrian hospital ever since she suffered her injury, after suffering an accident during while practising a jump on the slopes earlier this month.
Although she completed her ski jump effectively, she was unable to stop herself in time and crashed into a barrier, fracturing two vertebrae in the process.
Her injuries left her in need of surgery, with the sports personality later revealing that she'd been able to take steps unassisted in the week that followed.
Beth is far from the first of this year's 'The Jump' contestants to be left needing medical treatment, with a grand total of five stars pulling out of this year's series - and we're only three weeks in.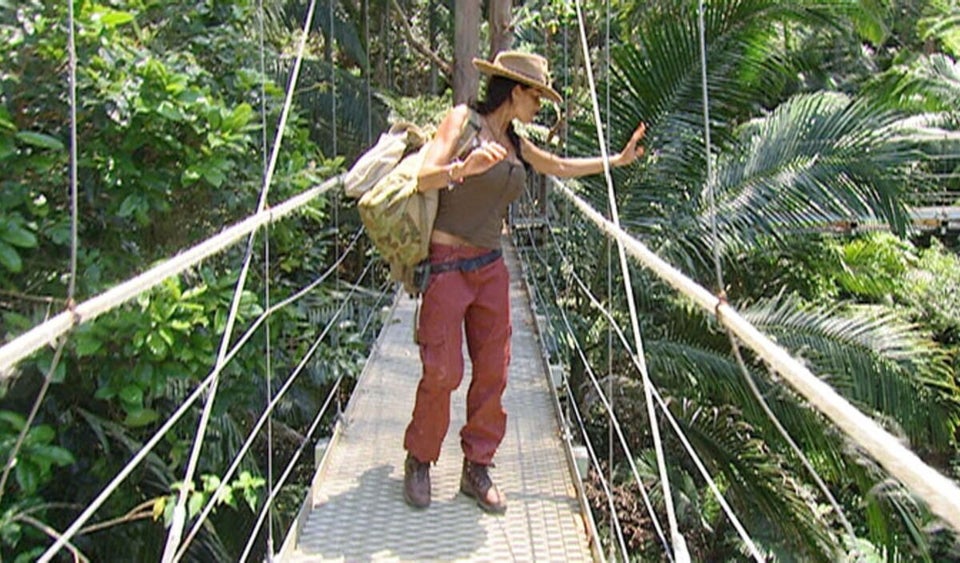 Reality TV Walk-Outs