Sara Cox has admitted one of the reasons she has never joined Facebook is the same reason she's never watched 'Sex and the City' – just feeling like she missed the boat when these things first happened.
"I'm a bit like that," she tells HuffPostUK. "If a lot of people are onto something, I think, well…" shrugs… "plus I wasn't particularly savvy with technology, I've always been terrible answering emails."
Sara, with a daughter aged 11 on the brink of taking her own place on social media, has explored this brave new world for a documentary on friendship and social media that she's made for the newly branded UKTV 'W' channel. For this, she's opened her own Facebook account, spoken to psychologists and even had a brain scan to see what parts of her brain are being touched when she interacts with friends on social media.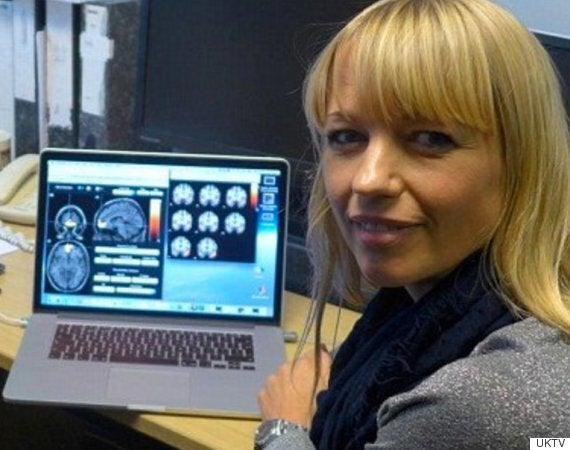 Sara Cox has explored the effect social media has on real friendships
So, what's good, what's bad about Facebook?
"The nicest surprise is that I can put pictures of my kids on there, which I wouldn't do anywhere else, being in the public eye. My mum is on there, too, so she can see pictures.
"And I met up with old school mates, whom I'd never attempted to meet up before. It's quite nice to touch base with someone, without the full commitment."
"It's quite self-indulgent. I don't find Other People's Kids – 'OPK' - as interesting as my own, and I'm sure it's the same for them. I quite like the pictures, but it's the writing that goes with it. Or my friend's broken down school bus in Canada, I didn't know any of the references, but… I guess you just scroll through."
Sara admits she also had problems taking the brain scan for the programme, because she'd previously had a strange experience.
"I cracked my head - banged my head on a low-hanging chandelier, sounds more glamorous than it was – and when I went to get the MRI I had to do a pregnancy test.
"I did the test, my husband was there, and it was negative, and he went to move the car, and by the time he came back, the test had turned positive. In the time my husband had taken to move the car, everything had changed."
Sara has had time to make the optimum number of Facebook friends – the psychologists have all told her that 150, no more, is the optimum number to handle – and come to her own conclusions.
"I went in as someone who poo-pooed Facebook, and think I already have so much to distract me in real life, but I actually discovered that Facebook did have a place, and that it's actually a way of keeping in touch with people, but without too much effort. I was worried I'd get too much into it, but I haven't. I'm not sure I'm using it right, but it's a bit too embarrassing.
"Saying that, nothing can replace being in a room with your girlfriends. You feed off people's reactions to you, so if you make someone laugh or smile, it bounces off you, so everyone leaves the room feeling full of beans."
Catch up on UKTV Play on Sky and Virgin, and tune into Grace Dent ON Romance on Monday at 9pm on W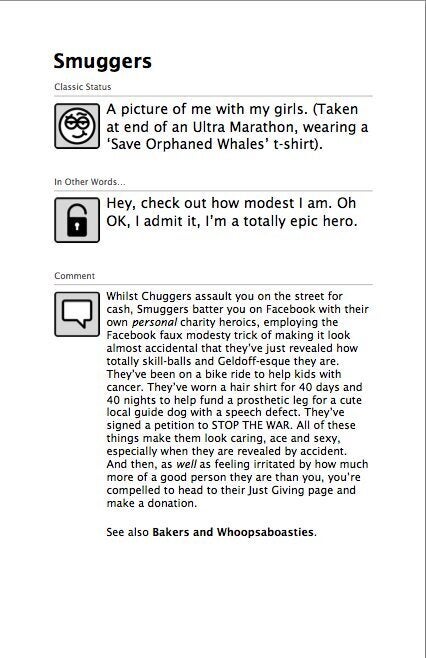 10 Types Of Facebook Friends
Popular in the Community