For fans of 'The Affair', the Golden Globe-winning drama showing the emotional fallout for their families with the fateful meeting of two attractive people in Long Island's Montauk, there's good news and bad news from its star Dominic West.
First, the good. He doesn't believe the third series, currently being filmed, will be anywhere near its last. 'I wouldn't have thought so," he tells HuffPostUK. "I think the show is just getting into its stride."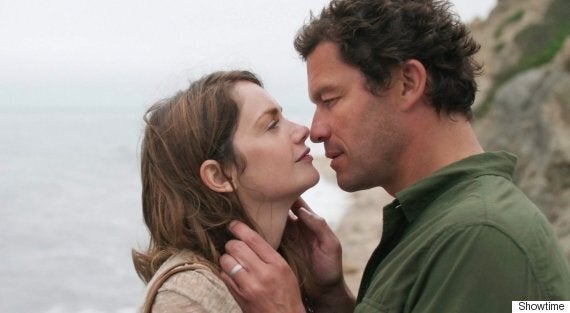 Dominic West and Ruth Wilson star in 'The Affair', compulsive viewing of the damage that can be done
What about his character Noah Solloway, a man whose mid-life crisis in Brooklyn came to a crisis with his encounter with local waitress Alison, played so seductively by Golden Globe winner Ruth Wilson? Dominic sounds far less certain about this troubled soul making it beyond the next season. "I worry about Noah," he hesitates. "To have the subversive bad guy there has to be something you like about him, and that's quite difficult."
For Dominic, what's proved equally difficult is working in Manhattan, away from his family, including five children, based in London. "Plus, I'm getting a bit old for New York, I find it rather noisy. I've definitely got a bit soft, I'm getting old."
Fortunately nearer to home, Dominic has been performing on the London stage in the most recent production of 'Les Liaisons Dangereuses', Christopher Hampton's extremely modern adaptation of Pierre Choderlos de Laclos's French novel, a tale of seduction and betrayal between a trio of bored pre-Revolution aristocrats, in which Dominic is the central, mischievous, seemingly irredeemable figure of the Vicomte de Valmont. In addition to the stage production, the star of 'The Hour' has also teamed with his cast mates Elaine Cassidy and Janet McTeer to create an audio version for Audible, and he's convinced a modern audience will find much to enjoy.
"It's a highly erotic thriller, really, and I think people coming to it for the first time will love it. Christopher Hampton pared it down to its funniest and deadliest, and to do it on Audible is particularly suitable, because it's reading out letters, one after another, and the listener must make up their own mind about who's speaking the truth."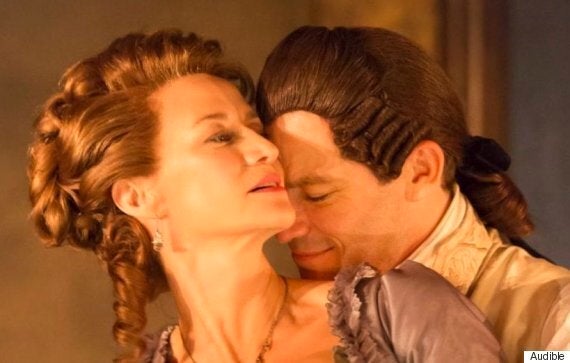 Dominic stars with Janet McTeer in 'Les Liaisons Dangereuses', which he says is perfect material for listeners, trying to work out whose truth can be relied upon
Valmonte, Dominic explains, is a protoge of the Marquis de Sade, a sexual manipulator, predator and deviant, but nonetheless he's convinced there's something to redeem him.
"There is a depth by the end, that we haven't always seen. Essentially the story is a journey from jaded success with money, women and society, to a man who finds genuine love and passion."
Despite his success with a catalogue of rogueish characters - from 'The Wire's McNulty all the way to the great seductor of 'The Hour', Hector Madden - Dominic is constantly looking for something to balance all the misogynistic attitude on display.
"The naughtiness is great to play, but you can't sustain that too long, otherwise it becomes shallow. And fortunately, in this play, even the view of women is modern, they're iconoclasts, subverting the conventions of religion and society of the day. They won't settle."
Meeting Dominic West, even though he's friendly, incredibly down to earth and full of family chat, you do wonder why he's become the go-to for all these seductive but flawed characters, capable of tripping over and betraying a woman in the blink of his brown puppy-dog eye. What are these producers seeing in him, I wonder?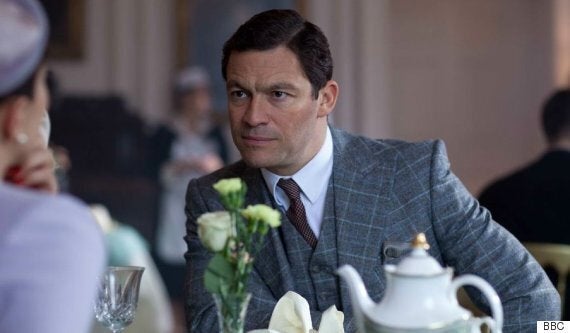 Dominic West at his seductive best as Hector Madden in 'The Hour'
"I don't know either," he says happily. "I think there must be some look in my eye, but you never know. I know a brilliant actor with a funny eye, and he always gets cast as child murderers.
"I think I've got to start playing something else. Maybe I've just got good at it, and I'm very attracted to people who are funny and subversive, it's much harder to play someone wholesome as it's much less interesting."
Of course, the role of Valmonte originally belonged on stage to Alan Rickman, and the much-loved late actor is in Dominic's thoughts today.
"It just shows how little power actors really have," he reflects. "Valmonte was created for Alan on stage, he had a huge triumph with the role, and then when it came to make the film, some bastard from America comes and steals the role. And from then on, John Malkovitch is known for the role, when it was created for Alan. Ultimately, we are all helpless, just cogs in the machine, unless you get properly famous and can get stuff made, which is one more reason to dine with the devil when you need to."
All of which jolly chat leads us back to Dominic's future plans, which amount to staying put in London - "it's the default, I don't know how I ended up here, but they're the roots now" - and heading to where the decent projects call.
Next on the list, 'Money Monster', Jodie Foster's thriller about the banking crisis, will be followed by Michael Grandage's directorial debut, 'Genius', telling the story of book publisher Scribner. The list of characters on the call-sheet includes F Scott Fitzgerald and Thomas Wolfe, but guess who Dominic West is playing...
"I play Ernest Hemingway," he announces, and laughs sheepishly when he sees my face. "Bit of a rogue, issues with sex - hmmm, you're right, there does seem to be a bit of a theme."
Download the audiobook adaption featuring extracted love letters of Les Liaisons Dangereuses, voiced by the cast of the Donmar Warehouse theatre production, for free now at Audible.co.uk/Donmar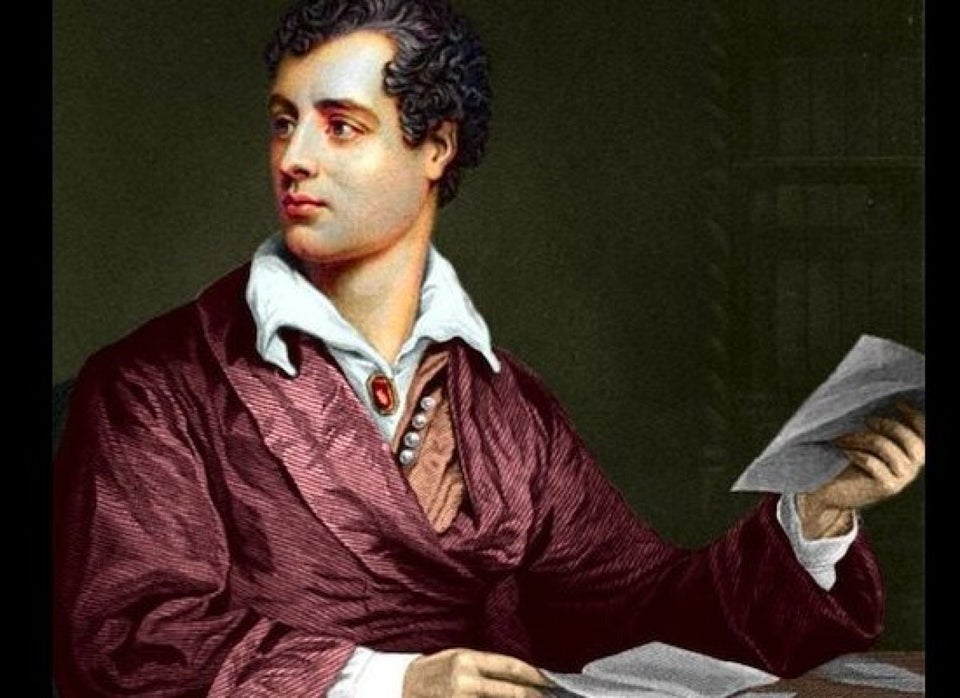 10 Literary Rogues