The powers behind the Eurovision have announced changes to the voting system, that mean everyone is less likely to end up with the dreaded nul points when the annual song contest returns in May.
For the first time ever, the public and juries in each country will vote separately, each awarding between one to 12 points to their favourite 10 acts.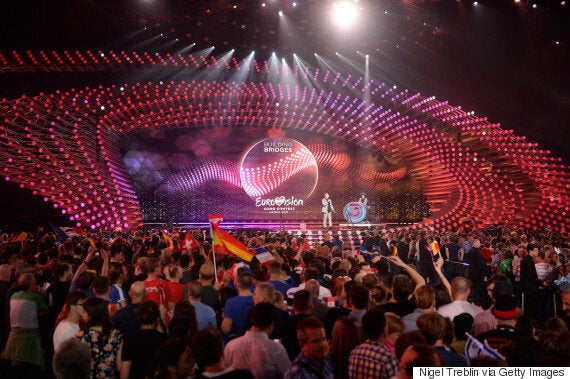 The changes *might* help the UK triumph on the Eurovision stage
The results will be announced in two parts, with the juries' scores going first.
These will then be followed by the results of the public vote, with votes from all countries being combined together.
The hosts will then announce these, starting with the country that received the fewest, with the same method also being used in the semi-finals.
It's not *that* complicated, but the smart people at the European Broadcasting Union have put together a handy video explainer, which you can view above.
The good news is that with twice as many points on offer, every act is less likely to finish with zero points. Phew.