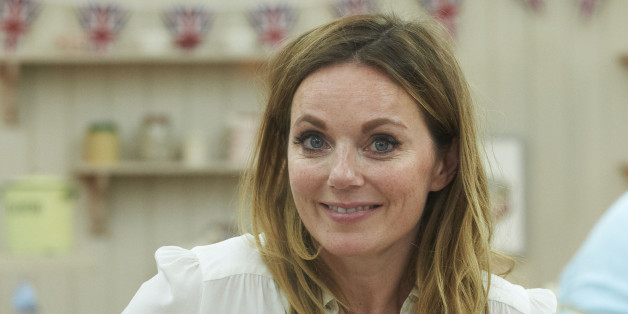 BBC/Love Productions
Thursday night's episode of the Sport Relief version of 'Great British Bake Off' was a huge hit with viewers, though many were left asking the same question: what on earth has happened to Geri Horner's accent.
Geri - who changed her name from Halliwell to Horner after getting hitched last year - triumphed on the show, but it wasn't her baking abilities that left everyone stunned:
Am I imagining it, or has Geri Halliwell developed a posh accent? #GBBOSportRelief

— Kathy (@kathy136) February 17, 2016
What is going on with Geri Halliwell's accent? That's not the voice of the woman behind Look At Me. #GBBOSportRelief

— Emma Kelly (@TooManyEmmas) February 17, 2016
We're watching this late but how long has Geri Halliwell been fancy? Where has that accent come from? #GBBOSportRelief

— Charlotte Wood (@char_j19) February 17, 2016
The Great Sports Relief Bake Off...Geri Halliwell's accent has changed since the days of Spice Girls...😏

— Pitt Burk (@PittBurk1) February 17, 2016
wtf is up with Geri's accent? #GBBOSportRelief

— Dave The Horse (@zoolander1978) February 17, 2016
Basically, we were having flashbacks to this flawless moment:
Funny accent or not, Geri triumphed over Louise Redknapp, John Simpson (whose baking skills were, frankly, beyond awful) and footballer Jermaine Jenas.
Previous episode of the special charity version of the show have seen the likes of Samantha Cameron, Chris Kamara and Jason Manford battling it out in the 'Bake Off' tent.
READ MORE:
LIKE US ON FACEBOOK | FOLLOW US ON TWITTER