China has launched its biggest search for aliens yet, which will uproot more than 9,000 people to build the the world's largest telescope.
Work on the Five-hundred-meter Aperture Spherical Telescope (FAST) began in 2011 and is expected to finish in September.
Local authorities in the Guizhou province will relocate 9,110 residents according to a report from the Xinhua news agency.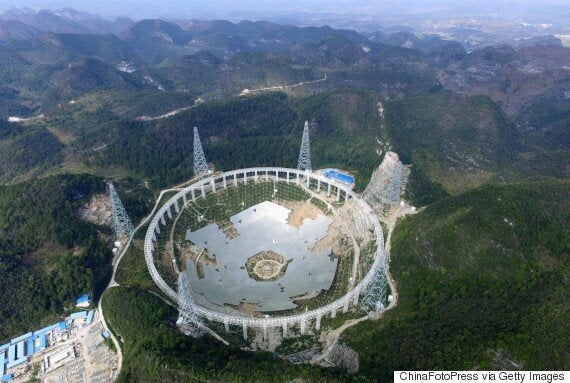 The project has received an investment of 1.2 billion yuan (£127m). However, each resident will only receive 12,000 yuan (£1,275) as compensation.
The mass move of people is to help researchers create a "sound electromagnetic environment," Li Yuecheng, Guizhou's senior Communist Party official, told Xinhua news agency.
If all goes to plan, China's 500 metre-diameter telescope will beat Puerto Rico's telescope, which is 300 metres in diameter.
In terms of the science, the shift of residents should make listening to radio waves in the universe easier without the interference of mobile phones and WiFi.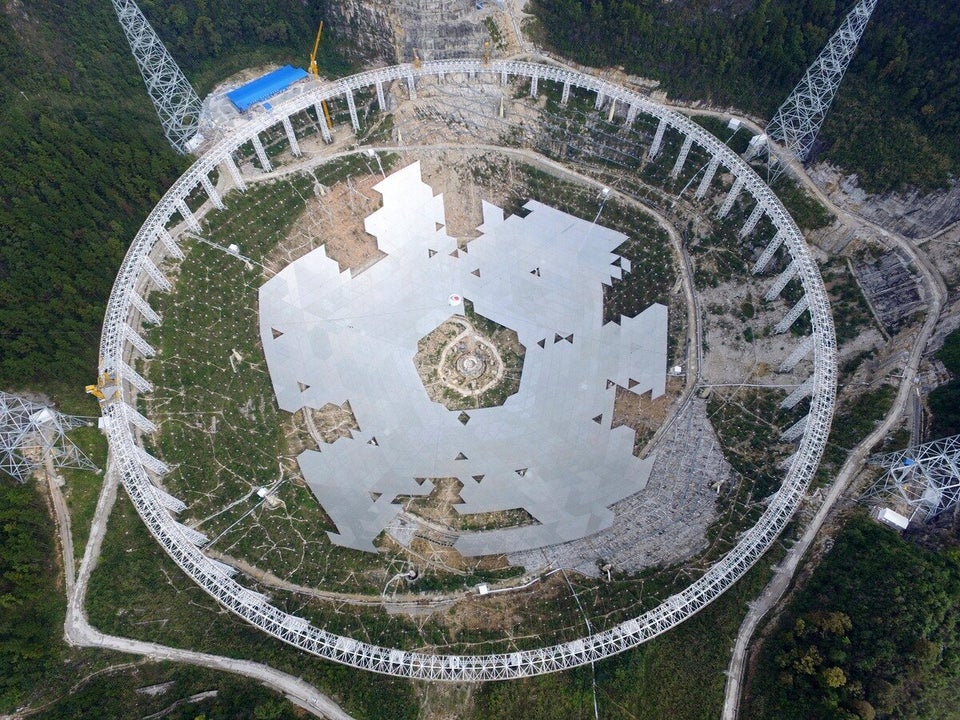 China's Search For Aliens