The five things you need to know on Thursday February 18, 2016…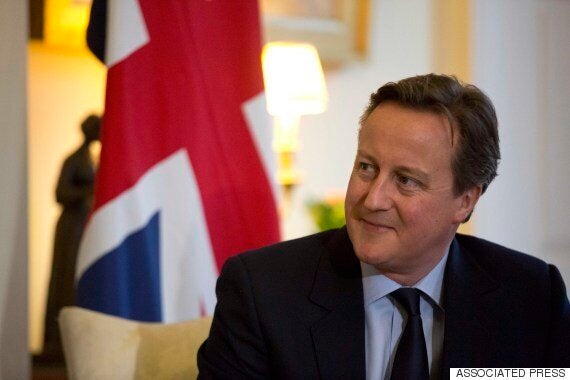 So, Dave's date with destiny has arrived. After a first session on Britain's EU reform demands at the Brussels summit this evening, plus some late-night one-on-one haggling, the real business will take place tomorrow morning.
Brussels officials say there will be an 'English breakfast' at which the EU leaders hammer out the detail of David Cameron's demands. But on things like treaty change and migrant benefits, will the PM get a 'full English'? Or will his deal end up like one of those Travelodge specials, where you get a weird mix of sausage and bacon, a thimble of orange juice, 'continental' croissants and limp ham. ('The jam's coming tomorrow, Sir, it's called a protocol').
The latest Donald Tusk draft deal (which the Guardian got hold of overnight) still has British demands for treaty change in square brackets. That means the officials haven't found agreement and it's down to the raw politics that only the 28 Government leaders can decide. No10 is very firm that treaties have to be changed, given the City and the Bank of England want euro protections pinned down.
The Romanians are the latest to kick off over Dave's migrant benefit crackdown, worrying about the impact on their kin (a million in Spain and Italy). As for child benefit, the PM may have to accept it will only apply to new entrants, despite what his manifesto claimed. Most Brits will be frankly amazed a Pole can claim child benefit for his kids back home at all, but hey ho.
As if to prove Europe can turn every success of this Government into a double-edged sword, yesterday's further drop in unemployment is instead turned into a bad news story in some places. The Mail and the Times have splashed on the fact that the employment stats showed the number of EU migrants working here has surged to more than 2 million.
With many in the EU more worried about their own migrant crisis, the PM has at least tried to show willing with a pledge of gunboats and helicopters and cops to help southern Europe police its borders.
Tim Montgomerie's decision to quit the Tory party last night (and outlined in the Times) prompted some derision from MPs like Guto Bebb ("should we care that a US-based, never elected Tory has resigned?" he Tweeted). And Tim's warning that the Tories who defected to UKIP have been replaced by Lib Dems, and could be replaced by Labour types worried about Corbyn, is in fact a Cameroon's dream.
But for many in the Conservative grassroots, Tim's decision speaks of a deeper unease that there could be a deep, long-lasting schism in the party if the EU referendum results in a narrow In vote.
Boris is of course the biggest name in the game, as far as hopes of keeping the party together are concerned in the future Tory leadership race. Robert Peston (and George Parker of the FT) last night lobbed a hand grenade into all this by quoting sources saying Boris and Michael Gove were 'leaning towards' Brexit.
Boris's friends are sticking to his line that his view remains 'finely balanced' and there's suspicion that the 'leaning towards' line has come from the PM's camp. Was it an attempt to bounce him or a genuine fear that Boris's body language yesterday was unconvinced at best, hostile at worst? What's sure is that the Mayor was not persuaded to change his stance despite Dave's meeting.
By holding out so long, Boris has at least proved he's still a player at the poker table. And his admirers say he hasn't sold himself cheaply like Theresa May did. Yet let's see if Boris's 'red lines' in his Telegraph column a fortnight ago prove to be red or pink.
Meanwhile, The Sun says defence minister Penny Mordaunt will join the Brexit camp. Is she a nice outside bet for Tory leader one day?
Those tired of the PM 'banging on' about Europe may prefer to focus on how the sharp end of austerity is being felt by the police and councils. A new HM Inspector of Constabulary report claims police forces are "sleepwalking" back to an old model of policing where they are "isolated from communities". Neighbourhood police patrols have been cut back and so instead of bobbies being 'on the beat' they are manning front counters, doing desk work in stations and guarding crime scenes.
Local authorities, who get little national attention but who are in the front line of the Government's cuts programme, are also showing how squeezed they are. A Local Government Information Unit survey found that nine in ten councils are set to put up council taxes this year and many forced to dip into their reserves.
But what will impact perhaps more is that 90% of councils also say they plan to increase charges on residents to make ends meet. That means being charged more for your elderly day care, meals on wheels, even some waste collection. Tip O'Neill famously said 'all politics is local', but maybe 'all cuts you can get away with are local' is more apt in these times. (As for cuts to the cost of politics, ministers may try to bury the bad news of their Short Money consultation, with a possible quiet retreat)
BECAUSE YOU'VE READ THIS FAR…
Labour was seen to have lost the election last year in part because it was painted as a party of 'deficit deniers' (or, just as bad, 'deficit don't-carers'). Yet on the NHS, it is the Tories who are in danger of being seen as the deficit deniers as the financial chaos of the system gets worse.
Ahead of tomorrow's official figures, the latest quarterly update from the King's Fund think tank claims the NHS is heading for a £2.3bn financial deficit for 2015/16 - despite "stringent" efforts by the Department of Health to limit overspends. A lot of the spending seems to stem from hospitals trying to meet safe staffing requirements.
And yet many of those surveyed also felt - 53% - services had got worse in the last year, mainly in A&E, social care transfers and staff morale. Growing debts and weaker performance: it's not a great line for Jeremy Hunt's political CV. Will he get the emergency cash injection some think he's seeking, or will the Treasury play as hardball as he has on the junior docs strike?
Meanwhile, the Times reports that Health Education England has warned hospitals that they could be denied funding if they fail to impose the junior doctors' contract.
With all these police and council cuts and a huge NHS cash crisis (not to mention new stats on dire train performance today), in normal times a Labour opposition would be making hay. Yet, as we all know, there's a new normal for Labour and it means it often has to look at its own navel.
The latest internal problem is the Oxford University Labour Club and allegations of anti-Semitism among some members involved in 'Israel Apartheid' Week. After a slow response, Labour Students are now investigating but Ed Miliband announced last night he was so 'deeply disturbed' that he was pulling out of an event until the issue is resolved.
Many Labour MPs fear legitimate complaints about Israel can often curdle into anti-Semitism in the hands of the far left. The Tories are pressing on this bruise with their move to end council boycotts of Israel (and the FT today reports Eric Pickles attacking 'anti-Israel activities by trade unions).
Ken Livingstone, who's had his own problems with Labour's Jewish supporters, did his bit for unity yesterday with a New Statesman interview in which he suggested the NEC should stop MPs from nominating the party leader and called for automatic reselection. Oh, and a paedophile was expelled from Labour. That that's a footnote perhaps sums up the state the party is in.
If you're reading this on the web, sign-up HERE to get the WaughZone delivered to your inbox.
Got something you want to share? Please send any stories/tips/quotes/pix/plugs/gossip to Paul Waugh (paul.waugh@huffingtonpost.com), Ned Simons (ned.simons@huffingtonpost.com), Graeme Demianyk (graeme.demianyk@huffingtonpost.com) and Owen Bennett (owen.bennett@huffingtonpost.com)
Popular in the Community