Jonathan Ross met his (ahem) game, set and match during an interview with British tennis star Johanna Konta on his chat show this week.
The British women's Number One put the presenter in his place on more than one occasion during her appearance on 'The Jonathan Ross Show'.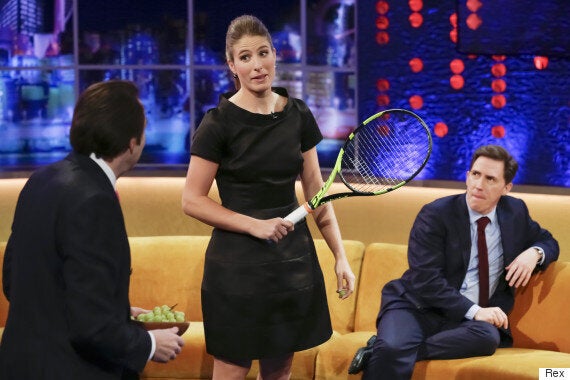 Johanna appears on this week's 'Jonathan Ross Show'
Things didn't get off to the best of starts when the 24-year-old told the host that his question about who she would like to play against or players she was wary of taking on was 'boring'.
But Jonathan quickly fired back, telling his guest: "I'll be the judge of that."
The presenter, who is a huge tennis fan, then gave his verdict on her semi-final match with Angelique Kerber at the Australian Open, but he was interrupted by the tennis ace, who cheekily asked him: "Is this your professional opinion by the way?"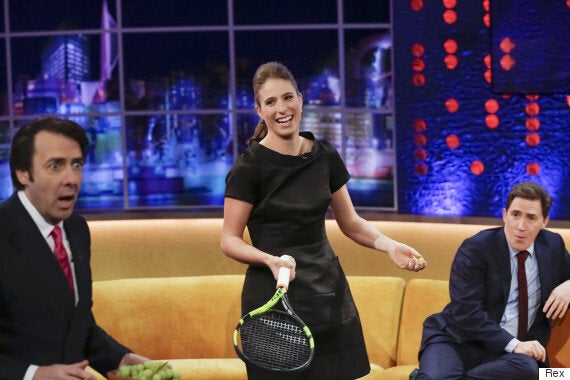 The host then got her to try and hit grapes into the mouth of fellow guest, 'Twilight' star Taylor Lautner, but when he suggested she should change her grip, she told him: "Really? Leave me alone."
Fellow guests didn't fare much better either. When comedian and actor Rob Brydon said he'd heard that former UK tennis star Tim Henman had said players needed a selective memory to forget bad shots straight away, she asked him 'is that what you do with your performances?'
An audience member told The Mirror: "Jonathan handled things very well but Johanna seemed really frosty. It wasn't very comfortable to watch at all."
Not that Johanna saw it that way. Following her appearance she took to Facebook, telling fans that being on the show was 'one of the coolest things I've gotten to do thus far.'
Jonathan has also since set the record straight on Twitter, saying Johanna was actually 'very nice and funny'.
A spokesperson for the show told HuffPost UK: "Johanna was a terrific guest and gave a good interview. Viewers will see that she and Jonathan had a great rapport when they watch the show."
Watch the full interview with Johanna on 'The Jonathan Ross Show' on Saturday (20 Feb) at 9.45pm on ITV
UPDATE: This story has been updated following Jonathan's tweet about the interview.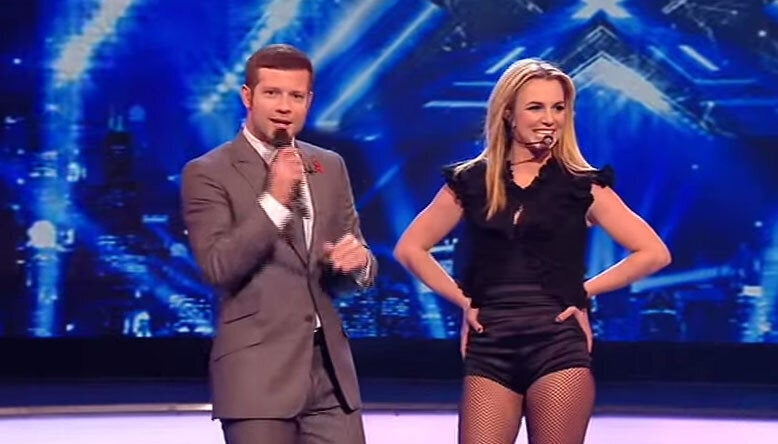 Awkward Interview Moments
Popular in the Community