After hosting the BAFTA Film Awards for an eleventh time at the weekend, he quit Twitter on Monday in a firestorm of criticism about his 'bag lady' in-joke, appeared to disappear from the public sphere, and then promptly reminded us what he's capable of, with an intensely moving, empathetic documentary about the bi-polar disorder he and thousands of others in this country suffer from.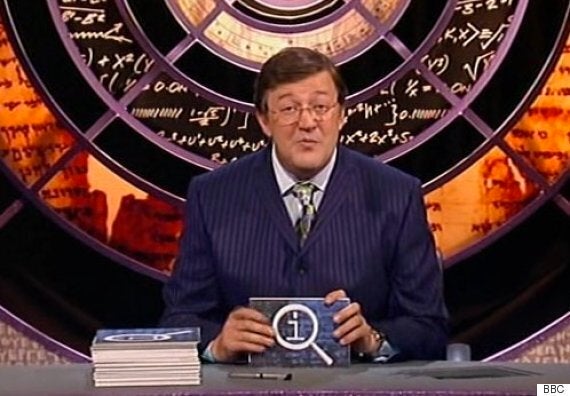 Stephen Fry is stepping down after 13 years in the 'QI' chair
And tonight sees him bid his adieu to 'QI'. After 13 years in the host's chair, he's stepping down and handing the reigns to Sandi Toksvig, who will become the first female host of a British mainstream TV quiz show.
For more than a decade and 200 episodes plus specials, Stephen Fry has been bringing us up to date on little-known facts about ancient words and artefacts, keeping the likes of Bill Bailey and Alan Davies in line and letting the guests from Terry Wogan to Carrie Fisher shine.
By way of softening his departure, Stephen Fry will be hosting a couple of specials at the end of this series, during which he'll bring us his own favourite bits of the mould-breaking show, but in the meantime, here's a tribute from one uber-fan, Ben Applin...
QI is on BBC Two at 10pm.