He may be enjoying huge success across the pond, but James Corden clearly hasn't forgotten where he came from, as he's about to reprise his character from 'Gavin And Stacey' for a new comedy sketch.
As part of this year's Sport Relief, James will be donning his tracksuit top once again to play Smithy, in a new scene that will see him pitch himself as the new president of FIFA.
In his faux campaign video, he recalls iconic moments from football history, stating: "I want to go back to a simpler time. Bobby Moore swapping shirts with Pele, Gazza and Vinnie messing about on the pitch, classic!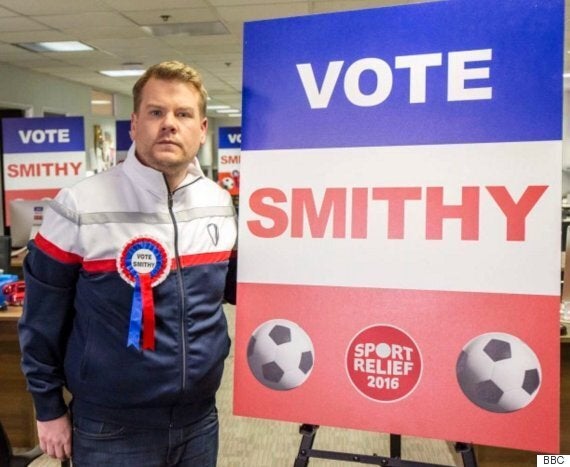 James Corden has resurrected one of his most memorable roles
"Becks pinging in that free kick against Greece, Sir Geoff Hurst winning us the World Cup in '66. These are the times I can take us back to. Vote Smithy for FIFA president."
James has even managed to rope in football royalty for the clip, with Pelé joining him, alongside José Mourinho and Sir Geoff Hurst.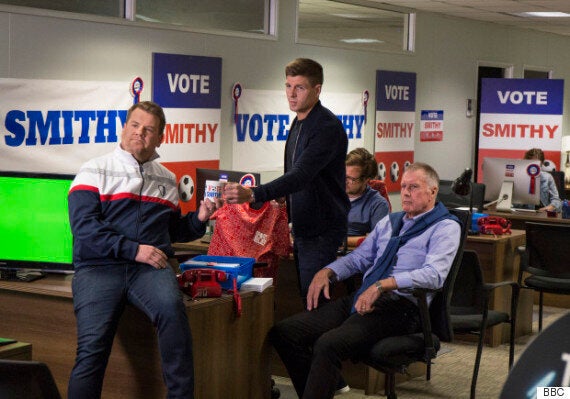 Forget the suits - this is how we want to see James Corden all the time
But Smithy isn't the only British comedy character getting a revival as part of this year's Sport Relief.