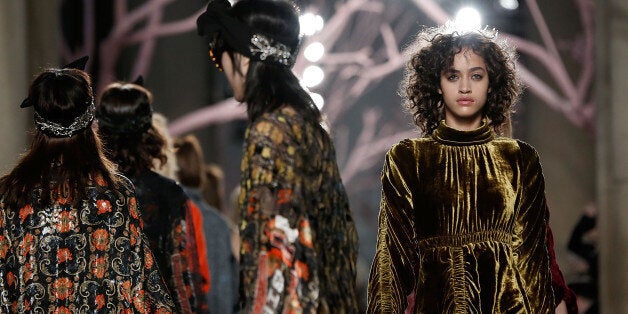 Preen served up a serious lesson in the art of sensual winter style with a catwalk laden with sheer fabrics, sequins and velvet at London Fashion Week.
The British label founded in 1996 by Justin Thornton and Thea Bregazzi, was built on a passion for Victoriana and a penchant for mixing the hard with the soft - two elements that were very much at the forefront of their Autumn/Winter 2016 collection on display at the TopShop Show Space on Sunday 21 February.
The contrasting fabrics and textured details were a feast for the senses. So if you want to channel the tactile aesthetic here are eight things we learnt from the show:
1. Layering can be revealing.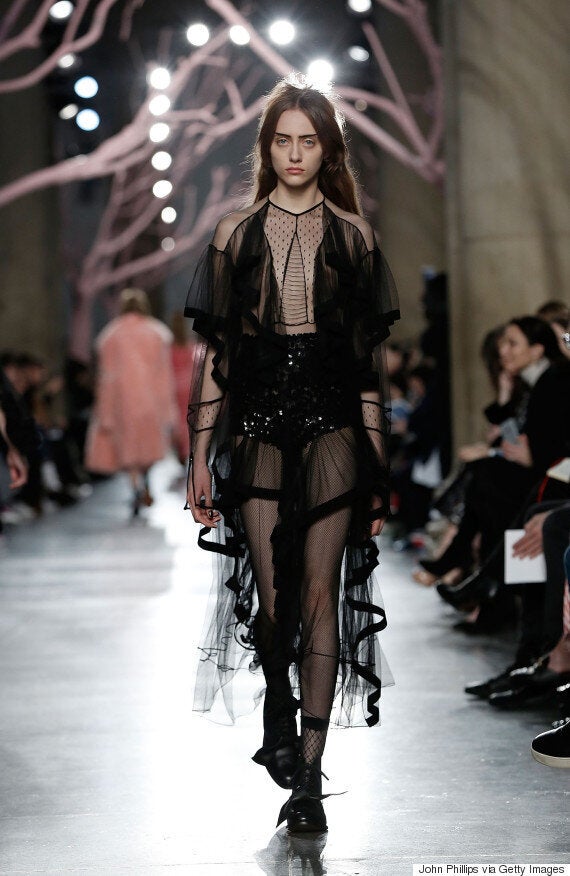 2. Velvet bows worn on your head, neck or feet add a tactile element to any outfit.
3. Jewels shouldn't only be worn on your body.
4. Exaggerate your silhouette with oversized sleeves.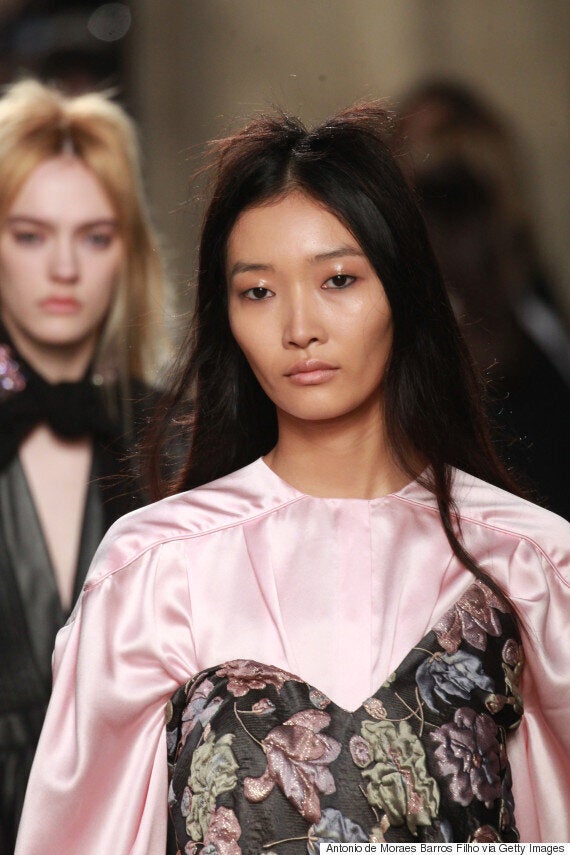 6. Power texture combos include: Faux fur and sequins...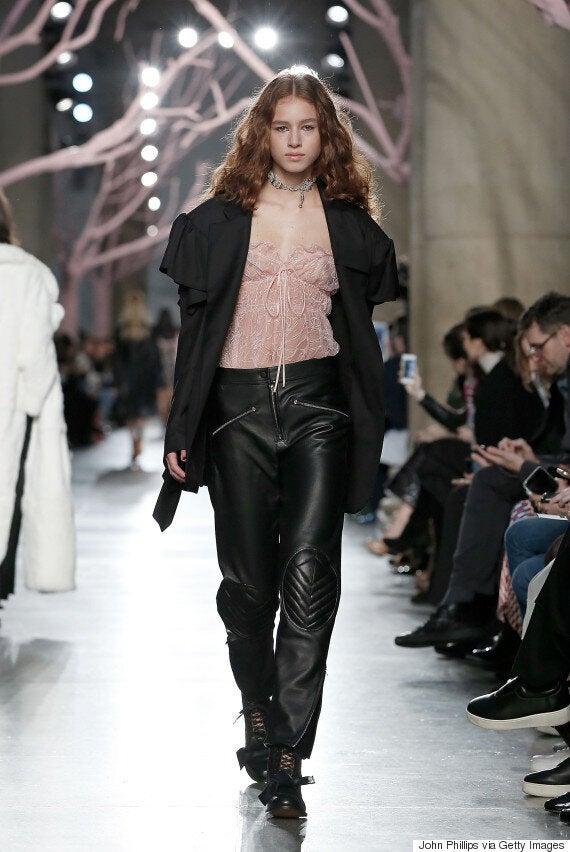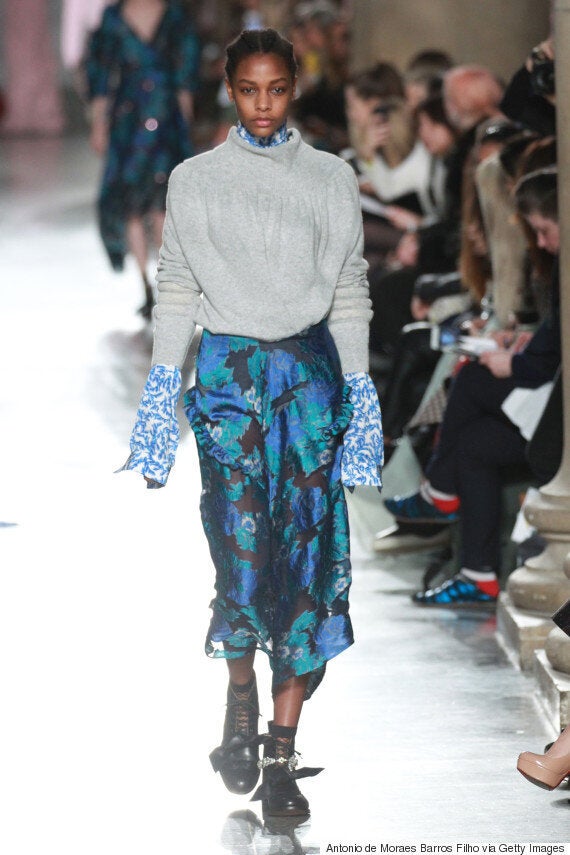 ... and velvet with sheer.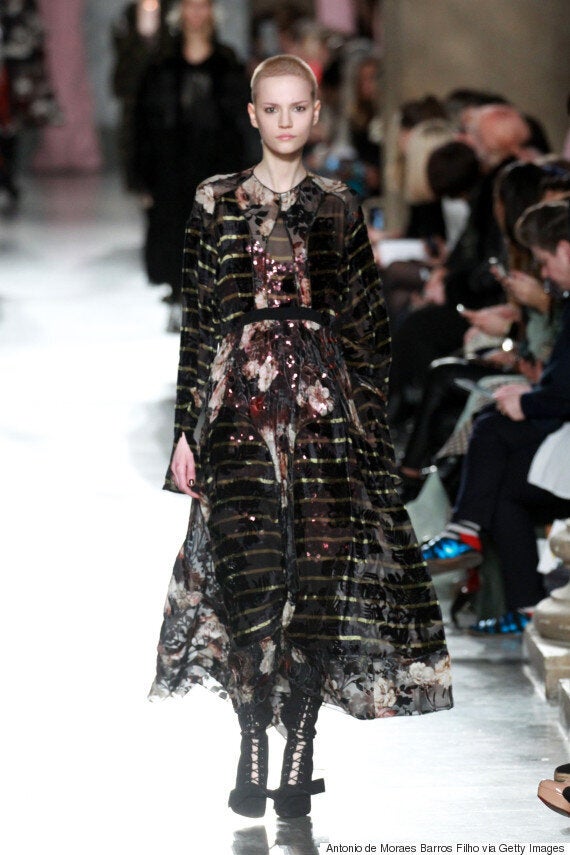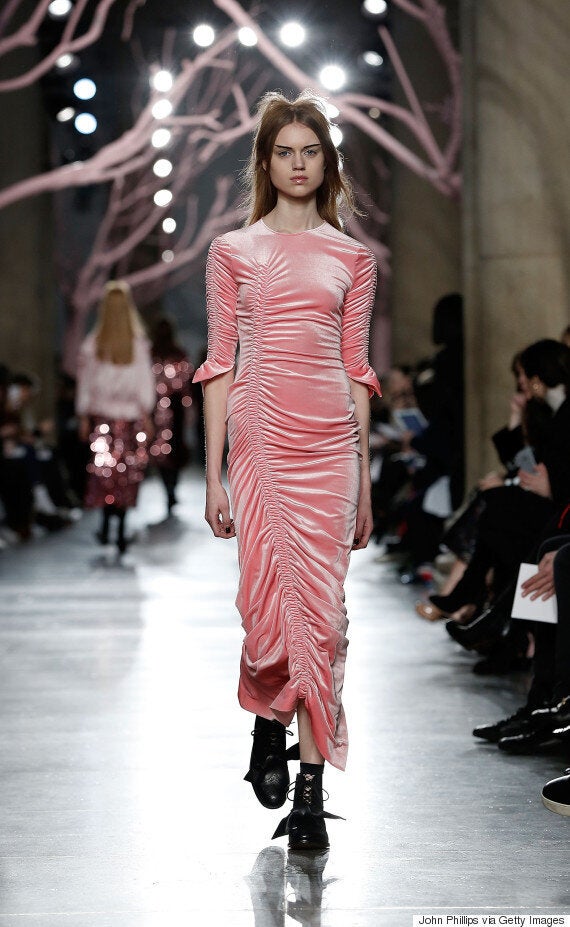 8. Compliment rich fabrics with makeup that is subtle with a sheen.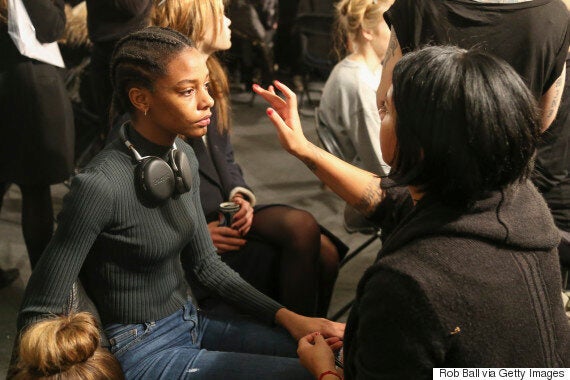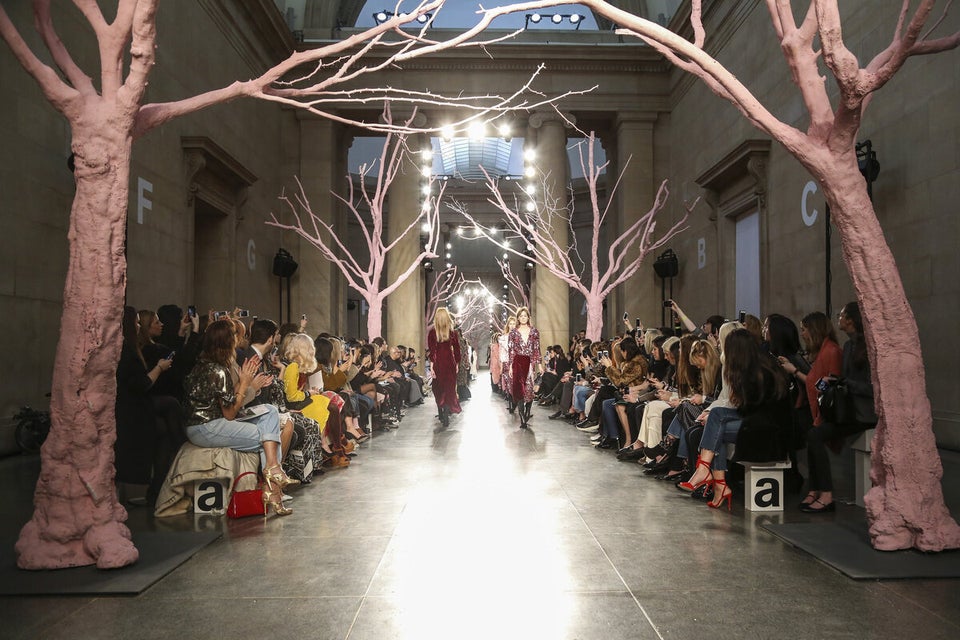 Preen London Fashion Week A/W 2016