A husband is sharing the tragic story of his young wife's death to raise awareness about the little known cancer that cut her life short.
Liam and Lucy Crossley, from Leeds, were saving up to get married when Lucy began to experience severe itching in June 2013.
At first the couple assumed the symptom was the result of an allergy, but after Lucy underwent tests at the hospital, they received the devastating news that it was actually a sign of cholangiocarcinoma, also known as bile duct cancer.
The disease is a primary liver cancer that arises within the biliary system. It can occur in the small bile ducts within the liver, the big branches in the centre of the liver (hilum) or in the main or common bile duct draining out of the liver.
Lucy died on 20 February 2015 during surgery related to the disease at the age of 29.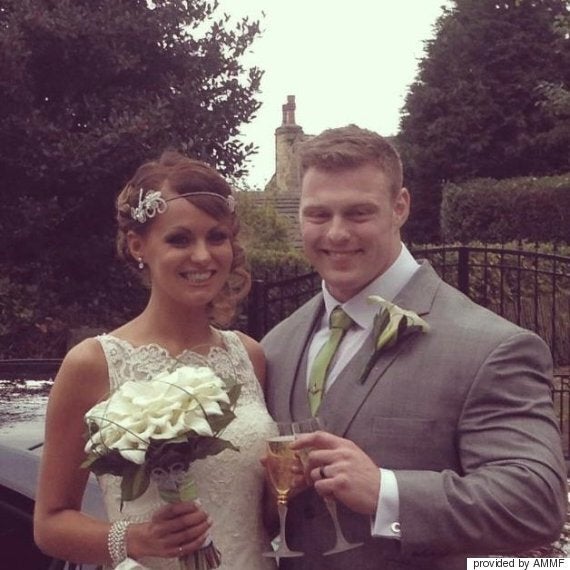 Liam and Lucy married in October 2014 when Lucy was already terminally ill. She died the following February.
"Lucy touched so many people's hearts throughout her life, I don't think I know a single person who would ever have a bad word to say about her," Liam said.
"Upon diagnosis, Lucy's drive and will to live created a refusal to go down without a fight or be defined by this. So with this we did everything in our power to keep her strong, fit and healthy to help her fight this horrible disease with the best possible opportunity."
Lucy had a tumour in a bile duct in her liver and the cancer was too advanced for surgery. She and Liam got married when she was having a day off from chemotherapy.
"Unfortunately even with all the support, information and contact provided by AMMF Lucy's cancer had rapidly progressed and with options becoming very slim Lucy's liver was now shutting down," Liam explained.
"Even with all this in mind she was determined to keep trying different options to better her life expectancy."
Lucy's tumour began to squeeze a vein in her liver and in February 2015 she underwent surgery to have the vein bypassed.
Tragically, she never woke up from the anaesthetic and died.
"She underwent a procedure to give her more time, unfortunately this lead to her demise," Liam said.
According to AMMF, the exact cause of cholangiocarcinoma is unclear but most cases of the disease occur in people over 60 years of age.
The latest figures show there were 1,965 reported cases of cholangiocarcinoma in England in 2013.
Helen Morement, CEO of AMMF, told The Huffington Post UK: "Cholangiocarcinoma is a truly devastating and ruthless cancer, the incidence of which is rising around the world with younger and younger adults being affected.
"There are major difficulties in getting an accurate diagnosis and, for many, the first time they hear of cholangiocarcinoma is when they are being diagnosed as terminally ill, when they had no idea their symptoms were anything serious.
"It's definitely a silent killer and so few people (medics included) seem to be aware of it."
Cholangiocarcinoma (bile duct cancer) causes few symptoms in its early stages. Any symptoms that there are tend to be quite vague, such as nausea and loss of appetite.
There are often few specific symptoms of cholangiocarcinoma until the disease is more advanced.
Symptoms can then include: jaundice, the skin and whites of the eyes becoming yellow, dark yellow urine, pale stools (bowel motions), itchy skin, discomfort in the abdomen, loss of appetite, tiredness, feeling generally unwell, high temperatures and shivering, and weight loss.
Treatment for the disease consists of surgery, chemotherapy or radiation therapy, depending on how early the cancer is detected.
It was too late for doctors to save Lucy, but Liam said she remained positive throughout her treatment.
"She still managed to make my life amazing every single day and did me the honour of becoming my wife and making me the proudest man alive," he said.
"I'm certain that every person who met Lucy or was blessed to have her in their lives will live the rest of their lives truly inspired by everything she was and will always continue to be."
To find out more about Cholangiocarcinoma visit ammf.org.uk.
Tap on picture to launch slideshow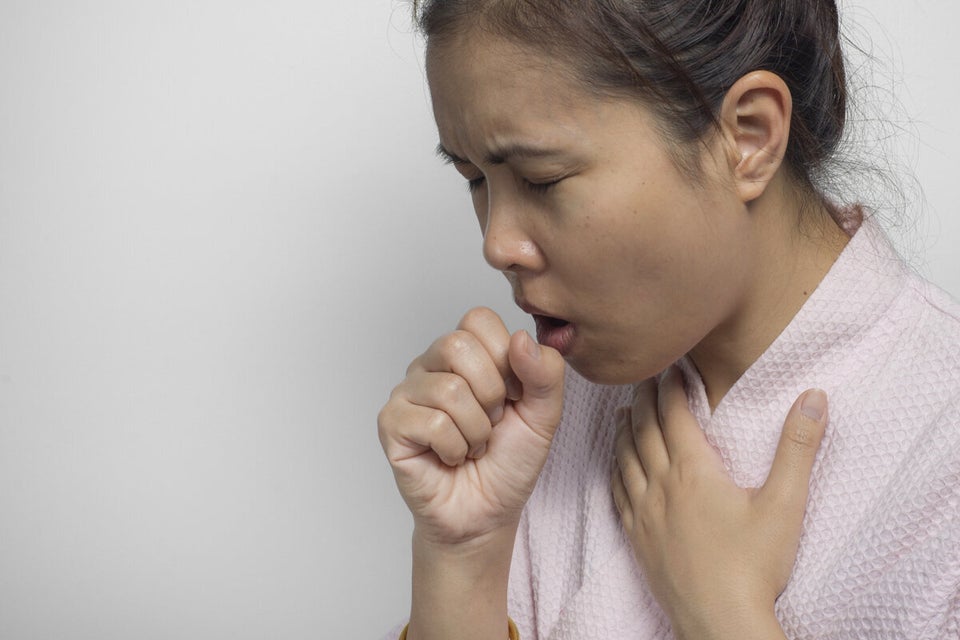 10 Symptoms That Could Mean Cancer