Broadcasting watchdog Ofcom are deciding whether to investigate ITV, after receiving a number of complaints about Wednesday night's Brit Awards.
While, for the most part, the ceremony went to plan, a handful of viewers weren't happy with two incidents, and more than 50 got in touch with Ofcom to lodge a complaint about Sadie Pinn's stunt, which saw the scantily-clad model unexpectedly stand between Ant and Dec during a link.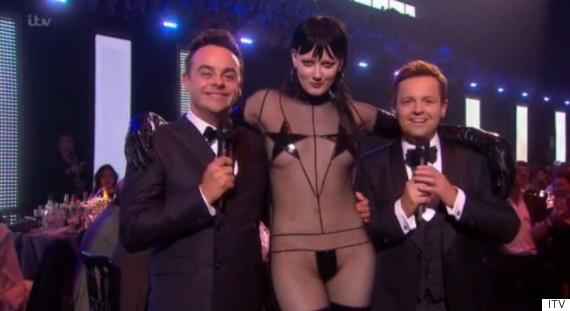 Ant did not exactly look unhappy with his uninvited guest
Sadie approached the pair, who did their best to keep it together while looking more than a little bemused, and Ofcom have now addressed the matter, telling The Mirror: "We will assess these complaints before deciding whether to investigate or not."
Speaking after the stunt, the model shared her thought process, admitting to The Sun: "I only decided to do it five minutes before, but I know them and I asked Pam. I thought, 'As long as she says it's okay, I'll do it.'"
It wasn't just Sadie who prompted complaints though, as a number of viewers also got in touch with the organisation regarding Adele's swearing, which wasn't bleeped out successfully by ITV.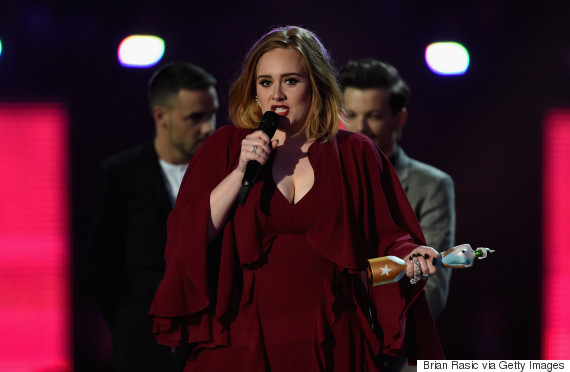 Adele at the Brit Awards
The singer was the big winner at the ceremony, going home with four prizes.
During her first speech, Adele took the chance to make a public show of support for Kesha, who is currently locked in a legal dispute with Sony, and after scooping her last statuette of the night, Adele took to the stage to close the show with her latest single 'When We We Young'.
Tap the picture below to see more pics from the Brits...