Boxer David Haye says he's back in the ring after a four year break because he "still has something to give".
The 35-year-old said he bowed out of competing after being crowned the WBA Heavyweight Champion for a third consecutive year in 2011, but has since realised that with a bit extra effort in the gym, the top prize is still his for the taking.
"I've got more to give, I've won the world title in two different weight categories and now I'm back," he told Richard Bacon as part of The Huffington Post UK original series '30 Something'.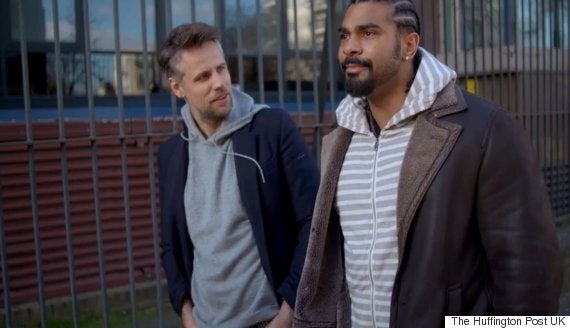 David Haye spoke to Richard Bacon for '30 Something'
Having battled a crippling shoulder injury, Haye is determined to prove wrong those who doubted his ability once he hit his thirties.
"A few doctors said that was it, I had other ideas about that," he says.
But Haye admits his training regime takes a different form in his thirties. "You need more discipline on every single area, your cardio has to be better, you have to be stronger.
"You're looking for the edge, plus now I get injured more," he says, alluding to his troublesome shoulder.
And there's one surprising addition, too. "I've even incorporated table tennis into my training regime," he reveals.
Asked what he believes makes for success, Haye says: "I think genetically I have the right amount of speed, I find myself getting luckier the harder I train."
Watch the interview in full, above.