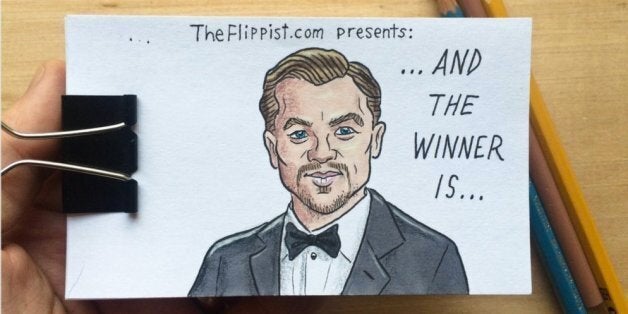 But what if he loses? Or worse what if this happens...
Yes, someone with a lot of artistic talent and even more time on their hands has helpfully envisaged what it would look like if the Oscar frontrunner got attacked by a bear just like in 'The Revenant'.
Leo has yet to win an Oscar despite his numerous worthy performances and tonight he's the bookies' favourite.
Related