You see, with every seat comes stiff competition and Sally is set to see herself up against none other than fellow candidate Norris Cole, during a political debate in the cafe. *gulp*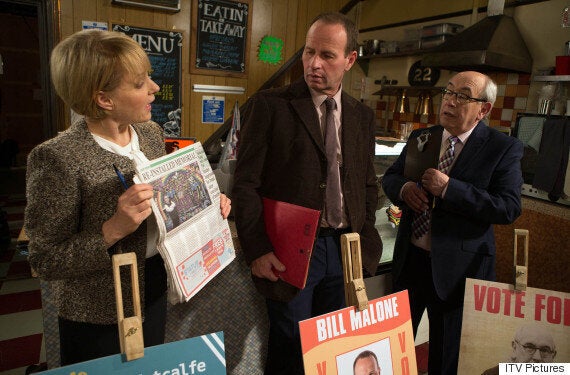 Would we like to go up against them? No. Absolutely not. We don't care that they're fictional.
With the debate in full swing, Yasmeen and Mary bring out their best questions, leaving the competitors scrambling for answers when quizzed on issues such as the proposed Freshco site.
In a bid to impress, Sally and Norris resort to taking digs at each other, which isn't exactly a surprise, but things get worse for Sal when her husband Tim's imprisonment during the poll tax riots is revealed.
Will his one night in the cells ruin her bid for world domination? We sure hope not.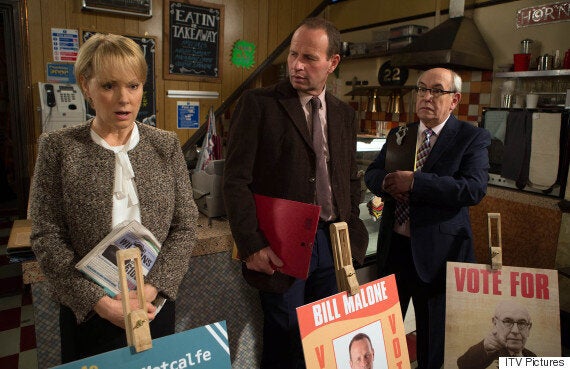 Sal's hit by her first potential political scandal
Galvanised a chat with Tim, Sally decides to head over to the Rovers, where Norris is holding his debate victory party, and to say she smashes it would be something an understatement.
Who needs Prime Minister's Questions when you've got 'Corrie', eh?
Watch Sally's campaign video again below…
These scenes air from Monday 7 March. Catch up on all the latest soap news and spoilers here.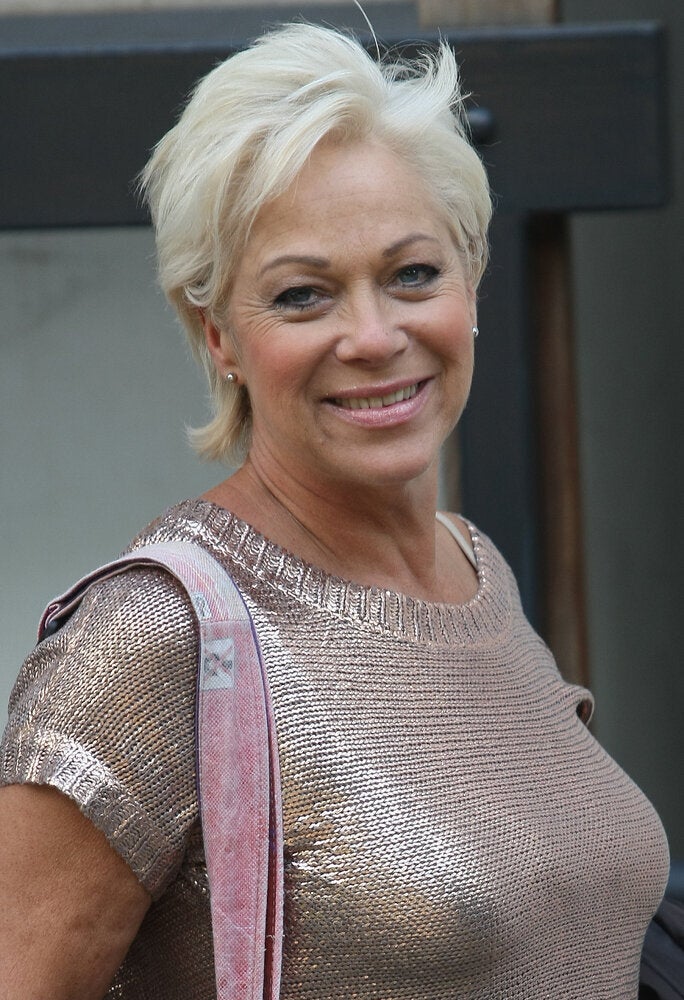 Coronation Street - Where Are They Now?
Popular in the Community