A nine-year-old boy with cerebral palsy who completed his first triathlon in 2015 is hoping to inspire other children with disabilities to take part in one, too.
Bailey wants to give children with disabilities confidence that anyone can join in and stay active.
"We're hoping people have a go at it and fingers crossed they enjoy themselves."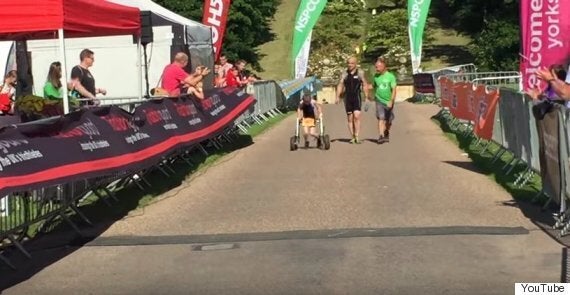 Bailey Matthews approaching the finish line during his first triathlon in July 2015
Bailey was diagnosed with the neurological condition cerebral palsy when he was 18 months old. He struggles to walk and uses a walker on a day-to-day basis.
Bailey completed the 100-metre swim, 4km bike ride and 1.3km run alongside his dad, who is a longtime triathlete.
Matthews said he helped his son prepare by taking him to lakes to swim and ensuring he had a bike with special training wheels.
After Bailey completed the race, Matthews said a triathlon clothing company called Huub saw the video of Bailey crossing the finish line and sent him goodies, including goggles and a wet suit.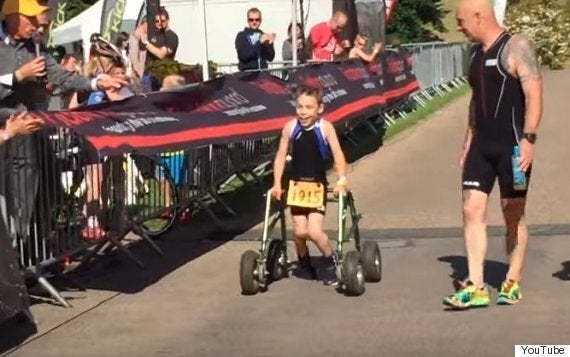 Bailey Matthews was met with cheers when he completed the triathlon
The family thanked them and Huub's owner Dean Jackson offered to have Huub sponsor an event in Bailey's name. This is how the family came up with the idea for their event.
Matthews said parents will be encouraged to race alongside their kids, even if they've never competed before.
"Doing it as a pair helps give each other confidence," Matthews added. "You never know, the child might even be the one giving their parent a helping hand."
Since it's the first year, participants can race for free, but the family will be accepting donations.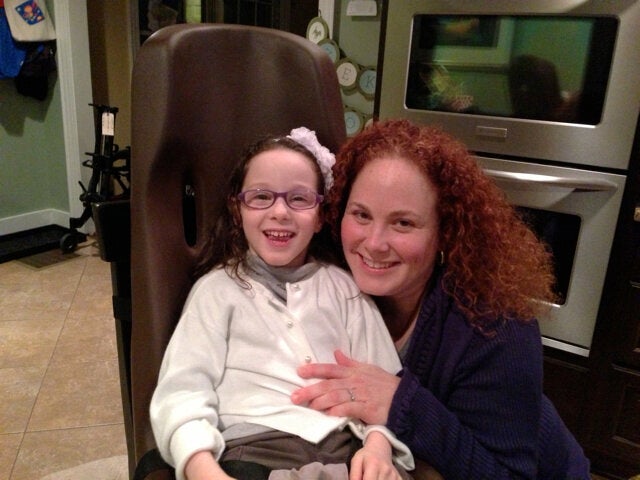 Mums Speak Out About Lack Of Cerebral Palsy Research