Sam Smith has quit Twitter following the backlash he received for his Oscars acceptance speech.
The star was at the receiving end of criticism after he claimed he was the first openly gay man to win an Academy Award, when he received the gong for Best Original Song for his Bond theme, 'The Writing's On The Wall'.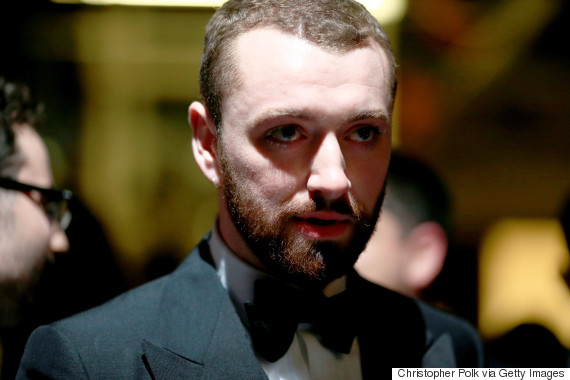 Sam Smith
However, one such previous winner Dustin Lance Black, was quick to point out his error on Twitter, and also claimed that Sam had been texting his fiancé Tom Daley.
While the pair publicly sorted out their differences on the social networking site, Sam has told fans he is now taking a break from it.
He told his four million followers: "I'm logging off for a while. Some Martinis shaken not stirred are definitely in order."
I'm logging off for a while. Some Martinis shaken not stirred are definitely in order.

— Sam Smith (@samsmithworld) March 1, 2016
Sam previously claimed he was sorry for not brushing up on his Oscars knowledge before making his speech, following the backlash.
He tweeted: "Second openly gay man to win an oscar or third or fourth or 100th, It wasn't my point," he wrote.
"My point was to shine some light on the LGBT community who i love so dearly.
"Apologies for the mix up @DLanceBlack I'll be sure to check out your films now x Belated Congrats on the Oscar x."
Dustin later cleared up why he made the comments about Tom, writing: "Dear Internet: @TomDaley1994 and @samsmithworld are pals. They text. Thus my surprise Sam took me for a closet case! Feel free to laugh."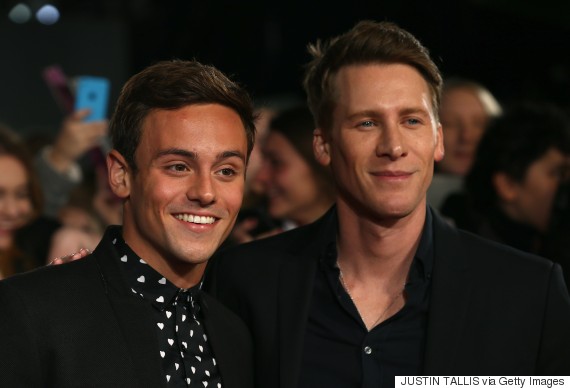 Dustin Lance Black (right) and fiancé Tom Daley
Dustin is just one of many openly gay men to win an Oscar, with others Alan Ball who won for 'American Beauty', Elton John who won for the soundtrack to 'The Lion King'.
Sam's comments were based upon an interview he had read with Sir Ian McKellen, who stated that an openly gay man had never won an Oscar for Best Actor, which Sam misinterpreted.
Tap the picture below to launch slideshow...
LIKE US ON FACEBOOK | FOLLOW US ON TWITTER