The particular scene, filmed for 2006's 'Borat: Cultural Learnings of America for Make Benefit Glorious Nation of Kazakhstan', involves the main character attempting to make a bit of extra money by starring in a saucy porn film.
And, according to Sacha, it was actually a real porn set. He actually came close to being a real-life porn star.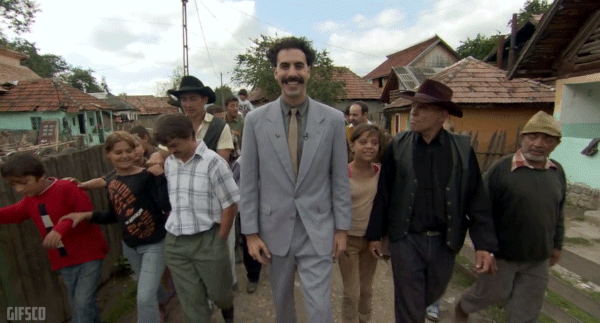 Aside from the typical Borat hilarity, Sacha managed to draw it out into a day-long ordeal which ended in the director cutting off his own hair to attach to a female adult actress's pubis.
It was only when the star admitted to having a recurring problem with syphilis that the shoot was shut down.
Check out the video above for Sacha's full blow-by-blow.