Rula Lenska has been banned from driving for 16 months after she flipped the car she was driving, which had her three-year-old grandson inside.
The actress, who starred as Krystal in 'EastEnders', was marginally over the limit after downing a shot of vodka with builders who had been working on her garden.
Wimbledon Magistrates' Court heard the 68-year-old hit a parked car in her Kia at around 7pm on 22 February.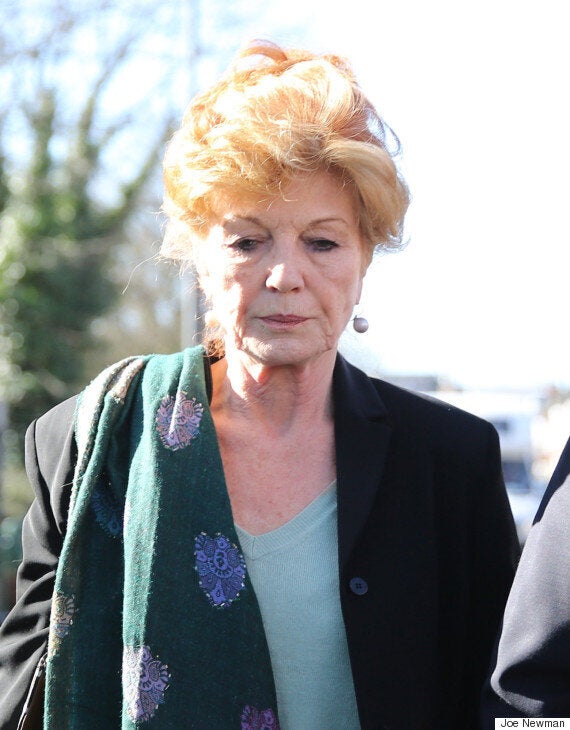 Rula Lenska arrives at Wimbledon Magistrates Court
It resulted in her car mounting the kerb and rolling onto its side in the middle of a road in Twickenham, south west London.
Onlookers helped to pull the actress, who also starred in 'Coronation Street', and her toddler grandson out through the boot.
Police were called and 30 minutes after the accident and a breathalyser found she had 47 mgs alcohol in 100 ml of breath. The legal limit is 35 mgs.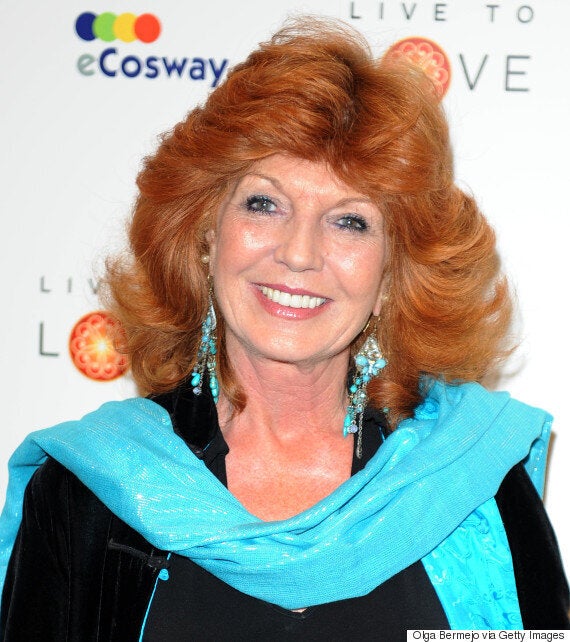 The court heard Lenska had been filled with 'remorse and regret on a daily basis' since the incident.
The star's solicitor, Seema Parikh, said her client had drunk vodka on the afternoon of 22 February with her builders to celebrate the completion of a new garden fence.
She felt "absolutely fine" by the evening when her daughter asked her to drop the toddler home, magistrates heard.
"She would not have risked her own grandson's life in this kind of situation," Ms Parikh said.
She added the actress had been riddled with guilt since the incident which saw her endanger the life of her 'darling grandson'.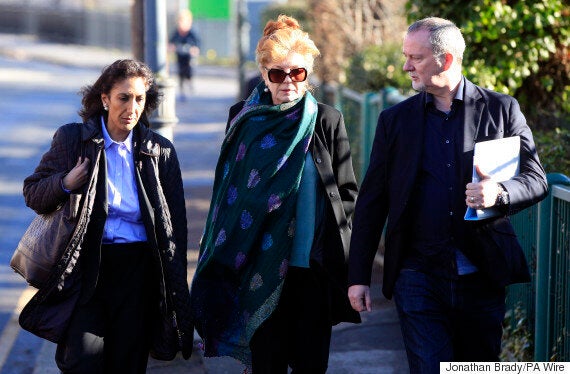 A statement released on behalf of the actress said: "The incident of 22 February will always be engraved in her mind and she cannot express enough her remorse for what happened.
"She is thankful that no one was injured and would like to thank her friends, family and legal team for their committed support during this very difficult period.
"She looks forward to resuming her professional commitments and putting this matter behind her."
In addition to the 16-month driving ban, she was fined £410 and ordered to pay a surcharge of £41 as well as £85 in costs.
As roles in 'EastEnders' and 'Coronation Street', Lenska infamously allowed George Galloway to lick milk from her fingers as an imaginary cat when they both appeared in 'Celebrity Big Brother' in 2006.
Popular in the Community