A laser attack on a US fighter jet has left its crew members "disorientated."
The incident occurred as a F-15 Strike Eagle jet, flying to RAF Lakenheath, landed in Suffolk, the BBC reports.
Although the jet landed safely, the crew were left "momentarily disorientated."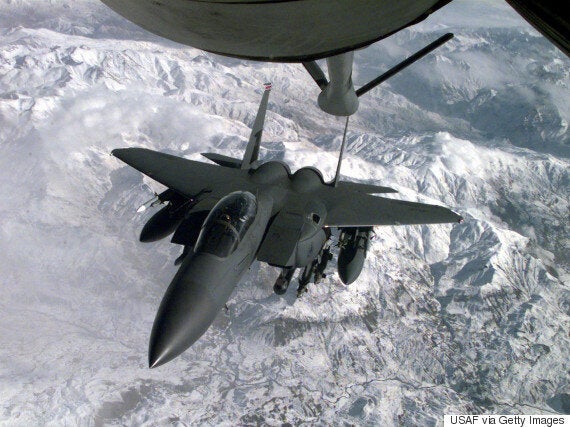 "The aircrew saw what they recognised to be a laser reflecting off the aircraft," a spokeswoman told the BBC.
"If you can imagine a laser pointer, that's what our aircrew saw, only it was amplified in intensity and size."
In January, Defence Minister Mark Lancaster said hundreds of laser attacks had been directed at military pilots in the last five years.
According to the Mirror, he said: "There have been some 470 laser related Defence Air Safety Occurrence Reports received in the last five years involving UK military aircraft.
"Some 250 occurred in the UK and 220 overseas."
Shining a laser beam at planes is a criminal offence and perpetrator can be fined up to £2,500.
Related