There was a shock twist in the on-going Lucas Johnson storyline on Friday (4 March) night's 'EastEnders', as it was revealed the serial killer has been in cahoots with son Jordan, and he is planning to escape prison.
The murderer also unveiled his plan to kidnap ex-wife Denise Fox again in the latest installment of the BBC One soap, taking her, Jordan and son JJ to Calais once he has staged the break-out.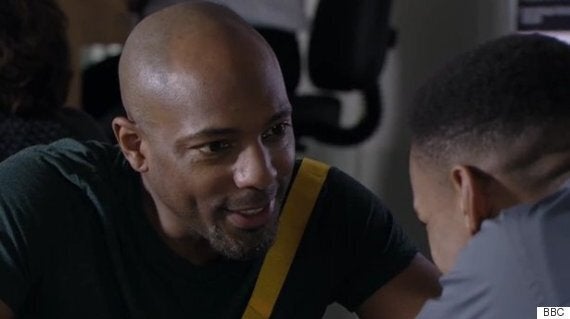 Lucas unveiled his plan to kidnap Denise to Jordan
Lucas famously held Denise hostage in 2011 after staging her death, and has been in prison for his crimes ever since. But since the character returned to the show on New Year's Day, he has managed to win his ex-wife round, talking her into helping him get a spot on an enhanced prison scheme.
Denise has also taken in his son Jordan in recent months, but it has transpired he has been working with his dad to manipulate her.
Viewers saw the father and son discussing the plan to break him out of jail on Friday, after Lucas was given a job in the kitchens, thanks to Denise's statement.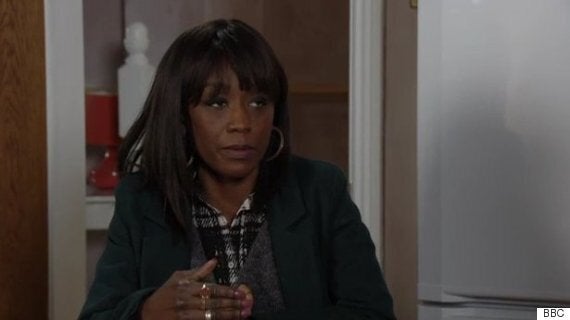 Denise is unaware of Lucas' dastardly plan
However, Jordan was shocked as Lucas told him that his ex-wife would be coming on the run with them.
Denise is currently unaware of Lucas' ulterior motive, while she has ignored her family's advice to stay away from him.
Will she live to regret her decision to support him?
'EastEnders' airs Monday, Tuesday, Thursday and Friday on BBC One.
Tap the picture below to launch slideshow...