Mick and Linda Carter's world is set to fall apart on 'EastEnders', when they find baby son Ollie unconscious in his cot.
READ MORE:
After putting him down to sleep, the pair - played by Danny Dyer and Kellie Bright - later find him lifeless in dramatic scenes to air on the BBC soap next week.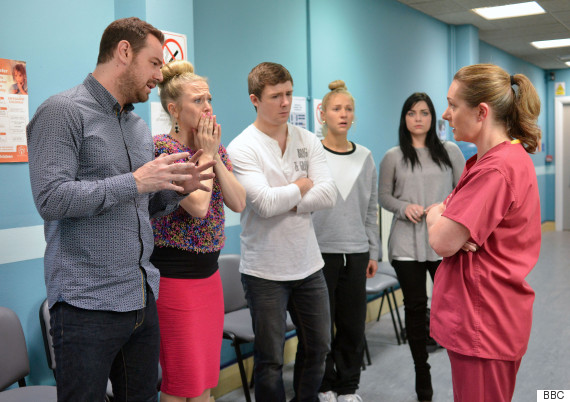 The Carters find baby Ollie lifeless in his cot
While Linda manages to revive him, the tot is rushed to hospital, where the family face a heart-wrenching wait to find out if he will be ok.
Fans will be wondering if Ollie's condition if an effect of the accident he has at The Vic this week, at the hands of brother and sister Nancy (Maddy Hill) and Lee (Danny-Boy Hatchard).
When the pair's fighting reaches new levels, Nancy accidently ends up knocking her baby brother out of his high chair when she shoves Lee into him.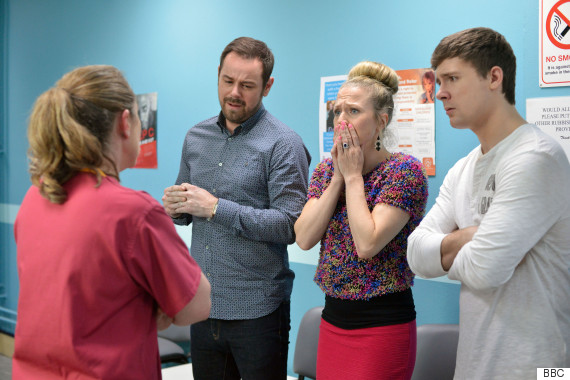 The family face an agonising wait to see if Ollie will be ok
Danny Dyer recently teased that there are "dark" times ahead for the Carter family, perhaps hinting at Ollie's fate.
He told The Mirror: "The family are really tested strongly. Me and Kellie, Mick and Linda are tested parenting-wise. Something happens with Ollie and we have to deal with it as parents. This story tests us all on a powerful level and people will be quite shocked.
"It's going to get dark again, of course it's going to get dark again, that is the game we're in."
It was also recently announced that Johnny Carter is set to return to Albert Square later this year, as the character has been recast, with Ted Reilly taking over from previous actor Sam Strike.
'EastEnders' airs the Carters' devastating discovery on Tuesday 15 March at 7.30pm on BBC One.
LIKE US ON FACEBOOK | FOLLOW US ON TWITTER