Holly Willoughby broke down in tears on Monday's 'This Morning' (7 March) as she interviewed the parents of an autistic teen who has been sectioned.
The presenter could not contain her emotions as she spoke to Robin and Isabelle Garnett, who have said that their 15-year-old son, Matthew, is being held "like a prisoner" in a psychiatric ward.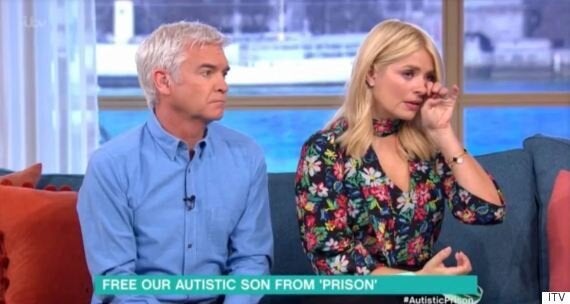 Holly Willoughby broke down on 'This Morning'
The couple have recently started a petition, calling for NHS bosses to release Matthew from a psychiatric intensive care unit, allowing him to move to a specialist unit instead.
Rob and Isabelle struggled to cope with the teen's autism, ADHD, anxiety, and other mental health difficulties, and he was detained under the mental health act in September 2015.
As Isabelle called for "action" from the minister in charge of health, Mr Alistair Burt MP, Holly broke down, telling the couple: "It's just an incredibly sad, when you rely on the system at the most difficult time in your life and you just want to do the best for your son. And the best you can do is out of your control."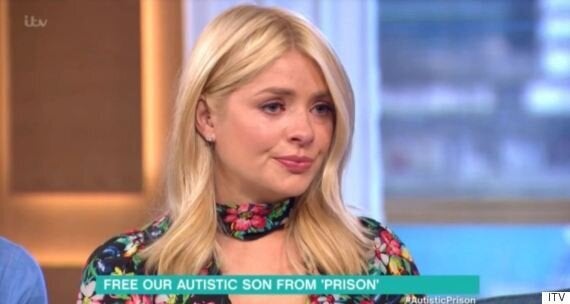 Holly was upset about the story of an autistic teen who has been sectioned
Explaining the situation further, Isabelle said: "It's absurd, absurd. It's insane, forgive the pun, that the nearest possible unit that can help my son is in Northampton. That there is no specialised unit for children with ASD in the South East of England.
"The most densely populated area of the UK. It is absurd. Why?"
Holly's co-host Phillip Schofield read out a statement from an NHS spokesperson, which said: "We have every sympathy with Matthew and his family, we understand this is a difficult time.
"It has been confirmed that he will be moved to St Andrews where he will be able to receive specialist care that he needs, we anticipate this will happen in weeks but we can't confirm a date at this point."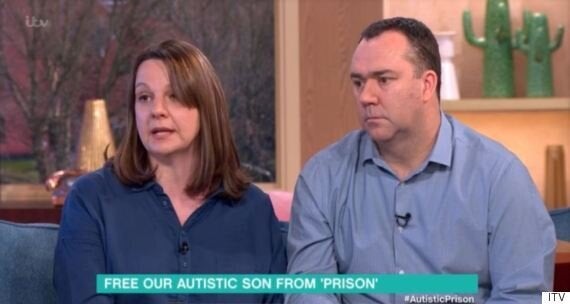 Isabelle and Robin Garnett spoke of their son's plight on 'This Morning'
However, while this seemed like good news, Isabelle was not impressed.
"We were told that in September 2015," she said. "You will understand why we can't believe that until it happens. Sorry I don't mean to be angry."
She continued: "He is a human being and he is being stripped of his rights, I have been stripped of my mother's rights and I can't even take my son to A&E to get his cast on.
"I cannot even see where my son sleeps, he has been imprisoned for six months without treatment or appropriate care or without assessment even and Mr Burt I would like to meet with you, so I can share my son's story."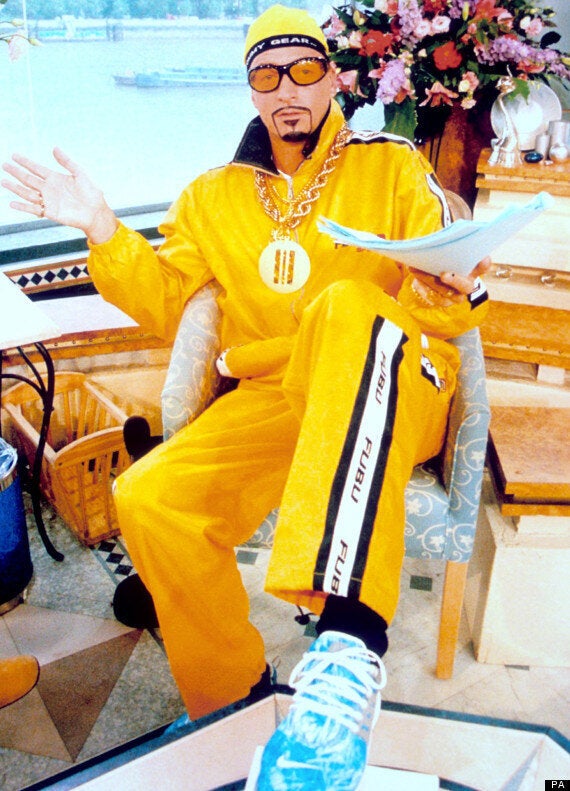 This Morning: Most Memorable Moments
Popular in the Community