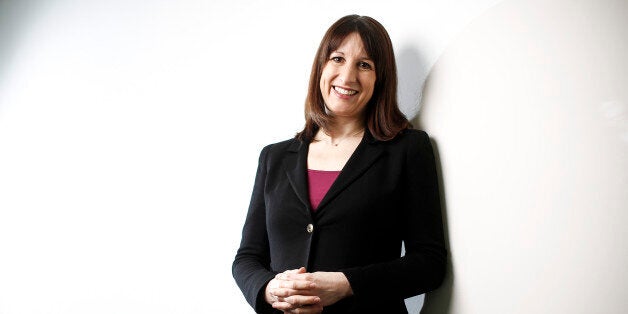 Labour's Rachel Reeves has blasted George Osborne for being more interested in "outmanoeuvring" Boris Johnson in the EU referendum than tackling Britain's sluggish economic recovery.
Reeves, Labour's former Work and Pensions Secretary, accused the Chancellor of putting the UK's future prosperity "at the mercy of internal Tory politics" and "an inward-looking and essentially short-sighted game" being played between him, Boris Johnson and other top Tories.
Her comments, in the first in a series of speeches from former frontline Labour figures now stationed on the back benches, comes as Osborne prepares a steady-as-she-goes Budget on March 16.
The Chancellor has already ditched a radical pensions overhaul amid fears of alienating voters in the in-out EU referendum, and has been urged to avoid the "omnishambles" budgets of the past.
But Reeves, seen as on the right of the party who quit the frontbench after the election to Labour leader of Jeremy Corbyn, warned the Tory squabbles over Europe are a distraction from tackling the UK's "productivity gap". And she claims the Chancellor has "just given up" on the Tory government's plans to reduce the deficit.
Reeves, who serves on the Treasury select committee, has also mapped out an "alternative Budget"
Speaking to the Social Market Foundation think-tank, she said: "The truth is, indulging a tired and dangerous Tory agenda of state-shrinking, laissez-faire, trickle-down ideology was always more important to George Osborne than either deficit reduction or economic rebalancing.
"And on March 16 I fear his mind will be more focused on outmanoeuvring the outgoing Mayor of London, and playing to the backbenchers behind him, than getting to grips with the challenges our country faces in the years ahead."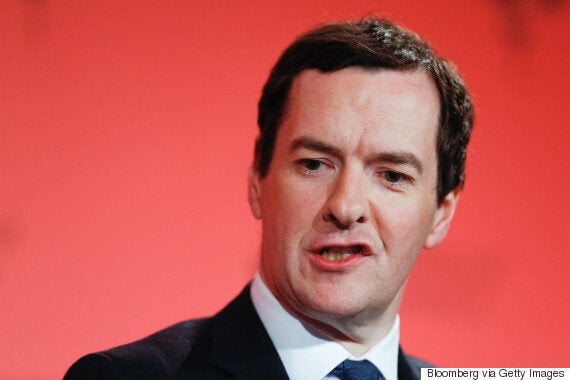 George Osborne is preparing his Budget against hopes he won't spook voters
David Cameron saying he will stand down before the 2020 election has triggered a Tory leadership election race with Osborne, London mayor Johnson and Home Secretary Theresa May seen as the frontrunners.
Many think Johnson's decision to back the "Out" or "Brexit" campaign puts him in pole position regardless of the outcome of the vote.
Reeves went on: "By putting Britain's membership of the European Union in question, this Government has not only exacerbated the fragility in current financial markets and increasing uncertainty that, according to a five worrying set of figures released last month, showed business investment switching into reverse again in the last quarter.
"They have also placed our economic policymaking at the mercy of internal Tory politics, reducing critical decisions concerning our country's future prosperity into moves in an inward-looking and essentially short-sighted game being played between the Chancellor and his rivals."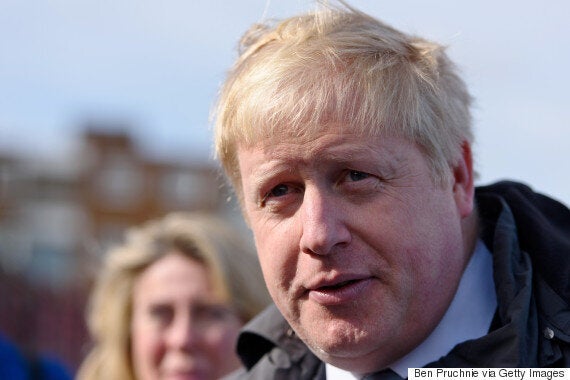 Boris Johnson backing "Brexit" puts him in pole position to be the next Tory leader, commentators think
She said "ducking and delaying" decisions over airport expansion in the South East, "undermining investment" in environmental industries and renewable energy, and "rowing back" on pensions reforms showed he was putting "his popularity with his own backbenchers ahead of the long-term interests of this country".
The MP, who returned to work last month after maternity leave, called on the Government to offer universal free childcare, paid for in part by scrapping planned cuts to inheritance tax.
She also called for the windfall from falls in state borrowing costs to be reinvested in boosting the economy, which some may see as an endorsement of "Corbyn-omics" but differs little from the policy adopted under Ed Miliband.
She criticised the Chancellor for failing to increase saving and exports as a share of GDP against grim forecasts from the International Monetary Fund.
While she says deficit reduction is as "important an objective as any other", it has inflicted "painful, unfair and often damaging spending cuts and tax rises".
Moreover, she points to Osborne having to "tear up" deficit-reduction timetables and targets again and again". Barely sketching out how Labour should tackle the deficit is likely to prompt criticism from the Conservatives that the party has failed to learn lessons of the past.
This week, Labour big beasts Yvette Cooper and Dan Jarvis are giving speeches.