But... and it's a big 'but' for the many fans of his character Jon Snow, the actor has revealed it'll be as a corpse.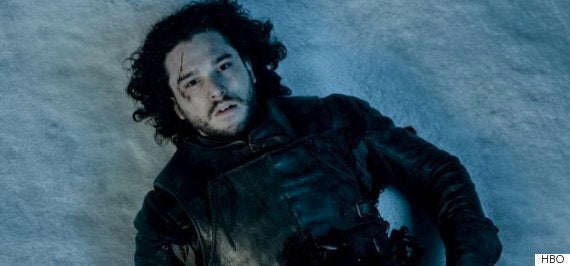 Fans were left bereft by the sight of a slain Jon Snow at the end of Series 5
Kit, who is due on London's West End stage in 'Doctor Faustus' next month, tells Time Out magazine that he did shoot scenes for the forthcoming series, revealing, "I filmed some scenes of me being dead – [jokily] it's some of my best work."
Do we believe him? It does seem strange that the producers would summon back one of its biggest stars, on an undoubtedly very healthy daily rate, purely to play an inanimate corpse for others to stare at, poke at or carry around, or whatever it is they've decided to do with Jon Snow.
As for how long he'll be in the series, Kit Harington is giving nothing further away, only saying, "I know how long I'm a corpse for, but I can't tell you that!"
The sixth series of 'Game of Thrones' will debut on HBO on 24 April. It will be a season unprecedented for its amount of original content, not gleaned from George R R Martin's books, although it will take many of its themes from 'The Winds of Winter' with some elements from 'A Feast For Crows' and 'A Dance With Dragons'.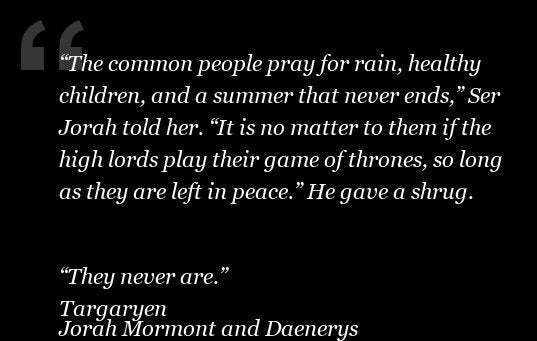 Game Of Thrones Most Highlighted Quotes
Related