Dynamo has published a series of incredible images revealing the hidden tricks behind some sensational, mind-boggling illusions.
The photographs, all shot on a Samsung smartphone, are intended to spur the trickster's fans into creating their own.
But the magician, real same Steven Frayne, has told The Huffington Post UK he doesn't fear being thrown out of the Magic Circle for dishing out well-kept secrets.
He said: "I think the secrets I'm revealing here are to create an illusion. It's different to the secrets behind what I do on television - and people can try these tricks at home."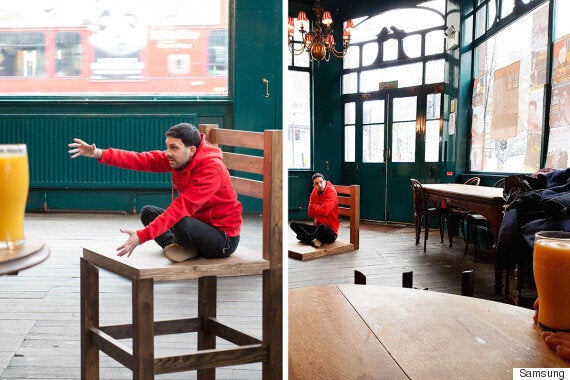 One of Dynamo's optical illusions (left) and behind-the-scenes (right)
The 33-year-old continued: "I'm hoping my fans will take on these will take these images on and try it for themselves.
"With social media, a bit of creativity and doing something that seems impossible makes for amazing images.
"I always try and make my Instagram and Facebook posts as compelling as possible - helped by a little bit of magic."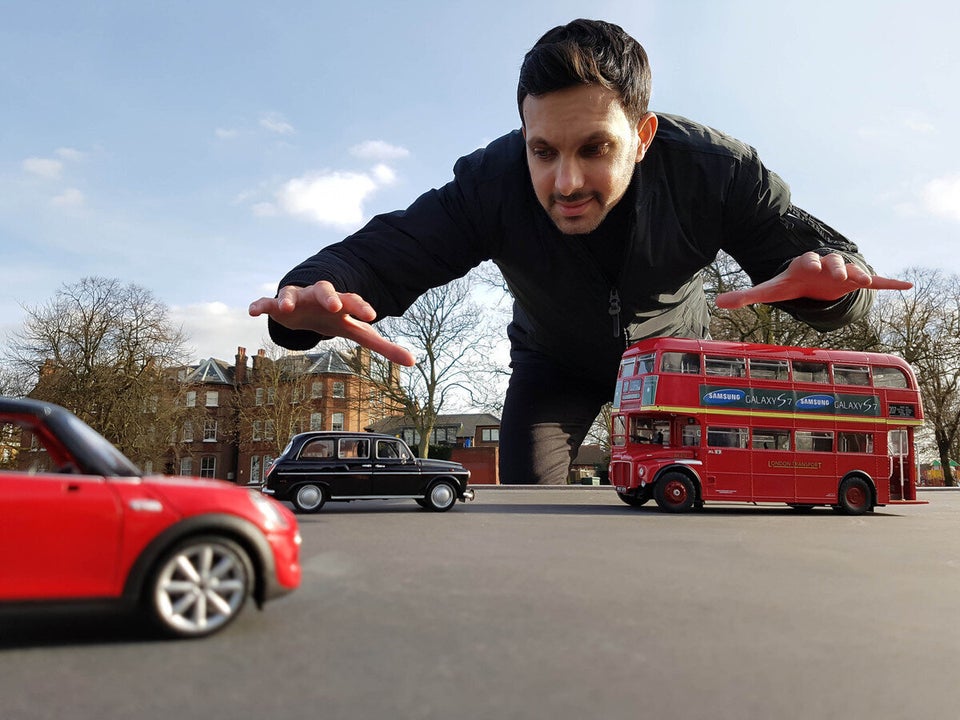 Dynamo Tricks Revealed
New snaps will be released over the coming days, including one featuring Dynamo's pooch Bessie - who joined him on a private jet to Belfast on Wednesday where he's continuing his hugely successful UK tour.
All the photos were taken with the Galaxy S7 phone's 12-megapixel camera.
Speaking about the prospect of taking on London's mammoth o2 arena at the end of March, becoming the first magician to dos so. Dynamo said: "I never thought I'd have been doing that - even just six months ago.
"I want to try and go all out, I'm calling up some of my friends and I'll have an incredible audience," he says. "People won't know who they'll be sitting next to."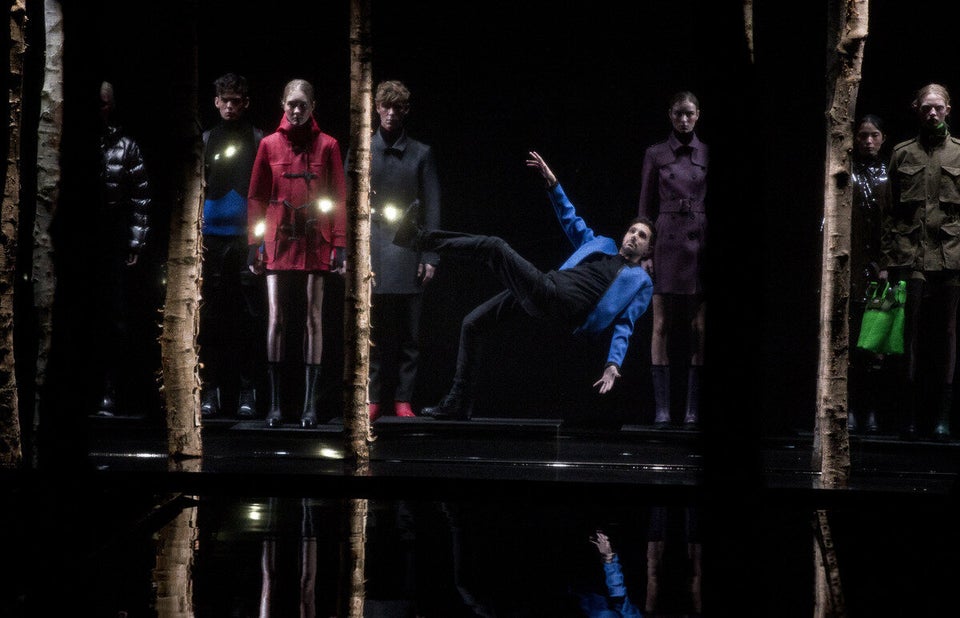 Dynamo
Related