Easter egg hunts are a lovely way to celebrate Easter Sunday with the family. Children of all ages love the challenge - and the rewards - and over the years it will become a fun family tradition and part of your children's childhood memories.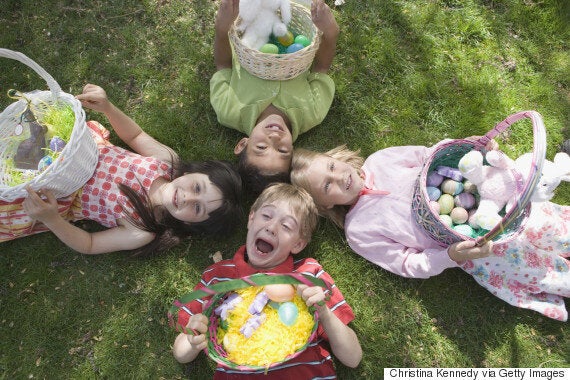 Here are some ideas to make your Easter egg hunt even more fun:
In the days leading up to Easter Sunday, get the excitement rolling by spending some time with your children helping them decorate their individual paper bags (felt tips, glitter pens, glue and cut outs, even the dreaded glitter), decorating baskets with cut out and coloured Easter bunnies, chicks and hearts or creating their own Easter baskets from papier mache made over a balloon with stapled on cardboard handles.
Set a few ground rules before you start the hunt to ensure it remains fair and happy. You could create a 'home' which each child has to return to once they've collected a certain number of eggs. They should stay there until all the children have returned before setting out again. That way you can ensure they all get the same amount of eggs. Aim for each child to find a variety of different sized eggs from mini to big ones.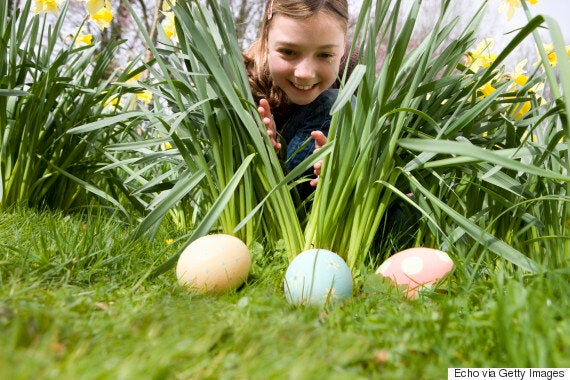 Small children can be overwhelmed by older kids so it works better to pair them up in teams if you have a big group of children. Alternatively, divide the garden into two zones - one for younger children with easier not-even-really-hiding places and the other for older children with more difficult to find eggs. (Keep a note of the number of eggs, rather than discover leftover ones months later squished inside your welly or blocking a watering can spout.)
Agree on chocolate consumption with the children. A few eggs once the hunt has finished is a reward and the rest of their chocolate collection can be taken home to eat.
Ensure all the children understand the Easter egg hunt is all about fairness, sharing and fun - not a mad scrabble to scoff the most.
Set up different 'activity stations' around the garden or park. Children have to complete a simple task before starting to search for eggs in the vicinity (or simply being rewarded with an egg). Activities could include doing three bunny hops, dressing up in a costume and running back and forth from one post to another, doing an impression of an adult in the group...It's a great way to burn off some energy too.
Colour code the eggs you hide according to age so toddlers can hunt for pink eggs, middle one for blue eggs, older ones for purple. That way the littlest (and slowest) have an equal chance of finding eggs, while also fostering a helpful spirit amongst the kids who will try to help the others gather the eggs they aren't entitled to.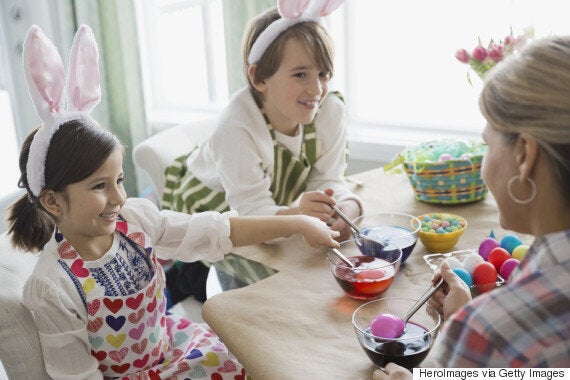 This can make it fairer for little children but still challenging for older ones, if you have a wide age range of children to entertain. Alternatively, cover Easter eggs in different coloured tissue paper and give each child a colour to collect.
Fairness is the name of the game but for an extra challenge, hide one big egg, covered in gold paper, in the trickiest position. Discovered eggs could have clever clues all leading to the golden egg.
Easter egg hunts with clues are a great way to keep the attention of children from the age or eight or nine upwards, rather than a speed rampage round the garden or park that's over in minutes. Clues could be from the 'Easter bunny' and in rhyming riddles (search online for 'easter egg hunt rhymes' for inspiration).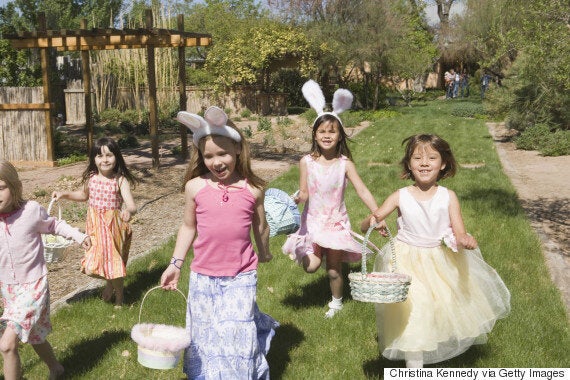 You could even turn the Easter Hunt into a search for a treasure trove of eggs with a treasure map for each child and clues to follow. For children too young to read, the map could include pictures or cut-outs of a tree or garden chair to show where each egg is. If you're not too worried about your garden, you could even shallow bury some well-wrapped eggs and leave a couple of beach spades to unearth them.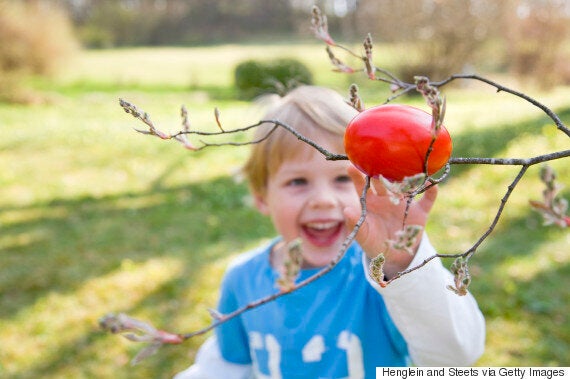 For extra fun, wrap hidden eggs in themed jokes from Cadbury Easter activity pack. Here's an example: Why shouldn't you tell an Easter egg a joke? It might crack up. Genius!
Easter egg hunts are fun outdoors in your garden or a park but if the weather isn't on your side, don't despair: your home still provides lots of perfect hidey holes - from inside school bags to inside the (wiped out!) washing machine.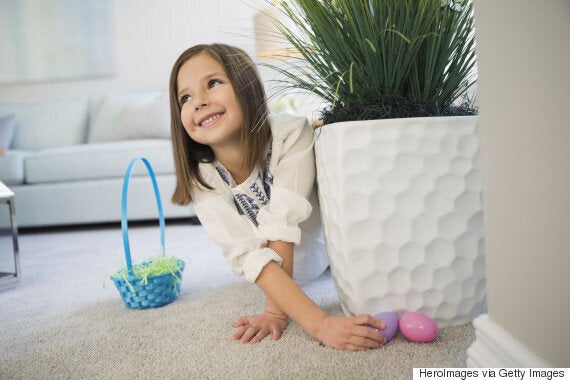 For little children, you can make the hunt even more exciting by making Easter bunny prints from black paper card, a sprinkle of talcum powder and prints with your fingers or a carrot with a 'bunny' chew mark to guide them to the hidden eggs.
Hope you have an eggs-ellent Easter egg hunt, and don't forget to share the fun with #EggsEverywhere
Related