'The Voice' has been rocked by the shock departure of two contestants just before Saturday night's first live show.
Beth Morris, who the BBC said had left for "personal reasons", told The Sun on Sunday that she had relapsed after receiving treatment for a "problem with drugs".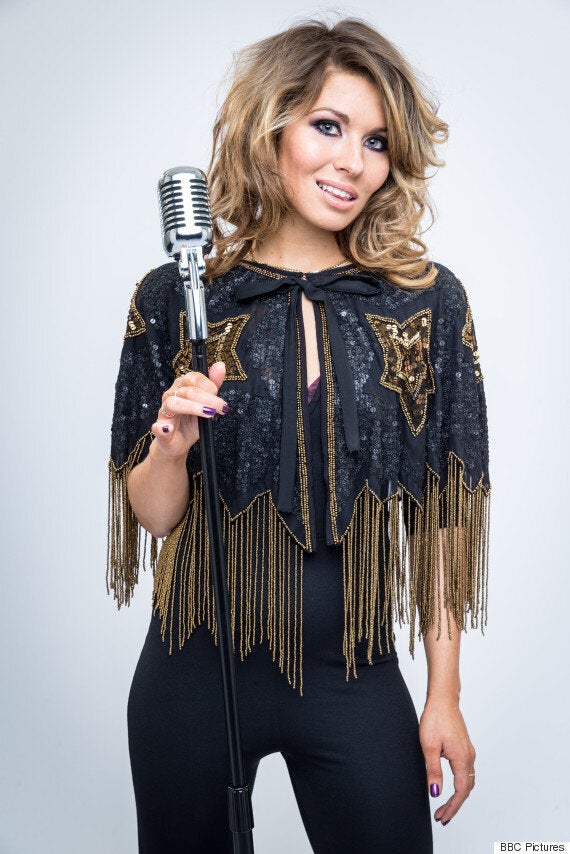 Chloe Castro, left for unrelated "health reasons", the BBC said.
Presenter Emma Willis made the announcement on Saturday's show that the 12 finalists were down to 10 before two more, Harry Fisher and Lauren Lapsley-Brown, were voted out of the competition.
"Due to personal reasons which have only just come to light, The Voice producers, the BBC and Beth have agreed that she should withdraw from The Voice," a BBC statement read.
"Due to health reasons, Chloe has withdrawn from the competition. We wish her all the best."
Morris thanked her coach as she bade farewell to the competition.
"Being on The Voice has been the best experience of my life, the production team and contestants have all been incredible and I have loved performing on the show.
"Paloma (Faith) has also been a great support."
In a statement published in The Sun on Sunday, Morris said: "Two years ago I realised that I had a problem with drugs. I was using them to cope with various issues I was going through at the time."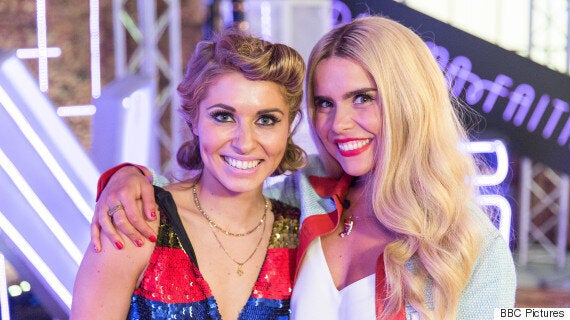 Beth and her coach Paloma Faith
The singer said that she had checked into the famous Priory Clinic which had helped her on the road to recovery.
She added: "But addiction is tough, and I am sorry to say that I have relapsed on a few occasions since I left."
The BBC stressed that Morris and Castro's departures were "unrelated".
Castro said: "I have decided to leave The Voice for health reasons. I have had a fantastic time and wish all the other contestants all the best in the competition."
The dream also came to an end for Fisher and Lapsley-Brown after they polled the fewest votes from the public.
"It's been amazing. I've had the time of my life on this show," Fisher said.
He also paid tribute to his mentor Boy George: "Thank you for being such an incredible coach, you've been absolutely immense," he said.
The Culture Club frontman replied: "I hope we'll keep in touch. You're going to be a star."
Through tears, Irish teenager Lapsley-Browne said: "I just want to thank everyone for this experience."
US artist will.i.am told his team member: "This is not the end of your career. I think you're awesome."
On Saturday night, Lapsley-Browne had performed dance hit Dreamer by Livin' Joy, while Southampton's Fisher opted for David Bowie's Space Oddity.
Bookies' favourite Cody Frost progressed to the semi-finals despite sound issues affecting her performance.
Coach Boy George gave the teenager a fast pass into next week's show.
She was joined by fellow fast pass recipients Kevin Simm from Ricky Wilson's team, Lyrickal from will.i.am's team and Jordan Gray from Paloma Faith's team.
Lancashire's Frost sang Ordinary World by Duran Duran, but Boy George and will.i.am described what they heard as "messy".
Former Liberty X member Simm moved everyone in the studio with an emotional take on Des'ree's I'm Kissing You.
"Incredible as always, Kevin," the Kaiser Chiefs frontman said. "You did yourself proud. Do what it says on the tin. It's called The Voice, you're 'the voice'."
Londoner Lyrickal impressed with James Morrison's Just Like A Child.
"I'm about to collapse," he told co-presenter Marvin Humes.
Faith, who has previously hailed Essex resident Gray, did so again as she selected her for next week's show.
Gray, who was born male but now lives as a woman, took to the stage in a red suit teamed with a blindfold over her face for her theatrical performance of Florence + The Machine's Shake It Out.
"I think she just showed herself to the whole nation to be the star that she is. She is absolutely a forever thing," Faith said.
The public voted Cumbrian singer Jolan, former The X Factor contestant Lydia Lucy, Vangelis and student Heather Cameron-Hayes into the semi-final.
On Saturday's show, all four coaches sang T Rex classic Get It On and there were appearances from Years & Years and The Voice 2015 winner Stevie McCrorie.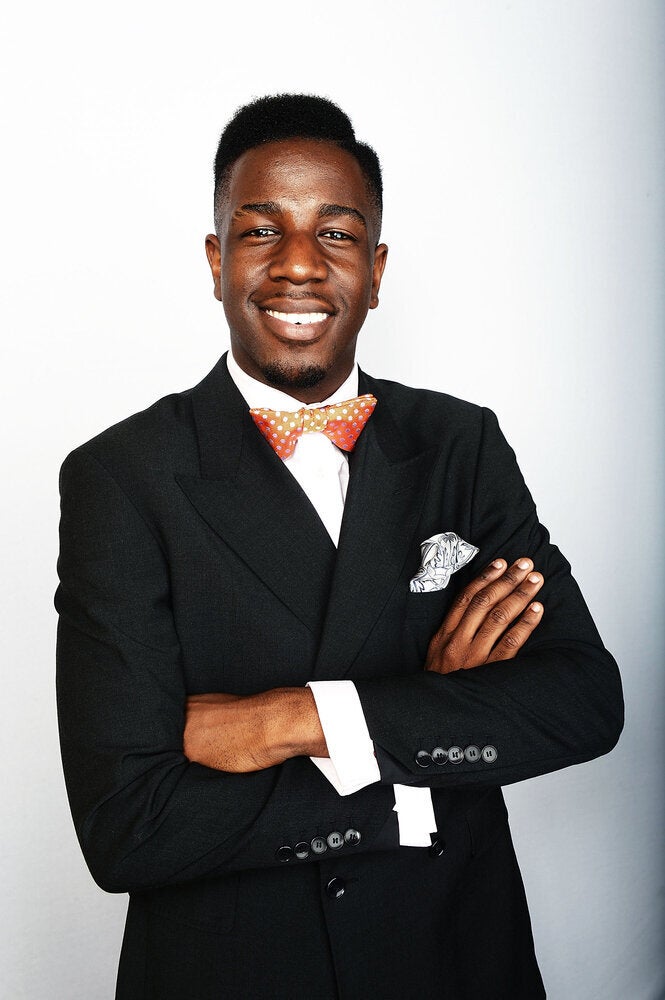 'The Voice' UK: Where Are They Now?