If beautiful bathrooms are right up your street, you're about to be served a serious dose of wanderlust and envy.
There's nothing better than taking that first holiday shower, indulging in those super luxe mini toiletries, and feeling our cares and stresses wash away as we begin to unwind. With down time being at an absolute premium, indulging in a little me time with a good scrub or a long soak signals the start to any great getaway.
Most of us would agree that it's the little details, like super-fluffy towels, heated floors, state-of-the-art showers and whirlpool baths, that make a good bathroom great – but there are great bathrooms and then there are these bathrooms.
From lavish and opulent décor to slick and innovative design, outdoor tropical 'rainshowers' to hot tubs with spectacular cityscape views – these luxurious hotel resort bathrooms from around the globe are the stuff of dreams.
Your bucket list just got longer...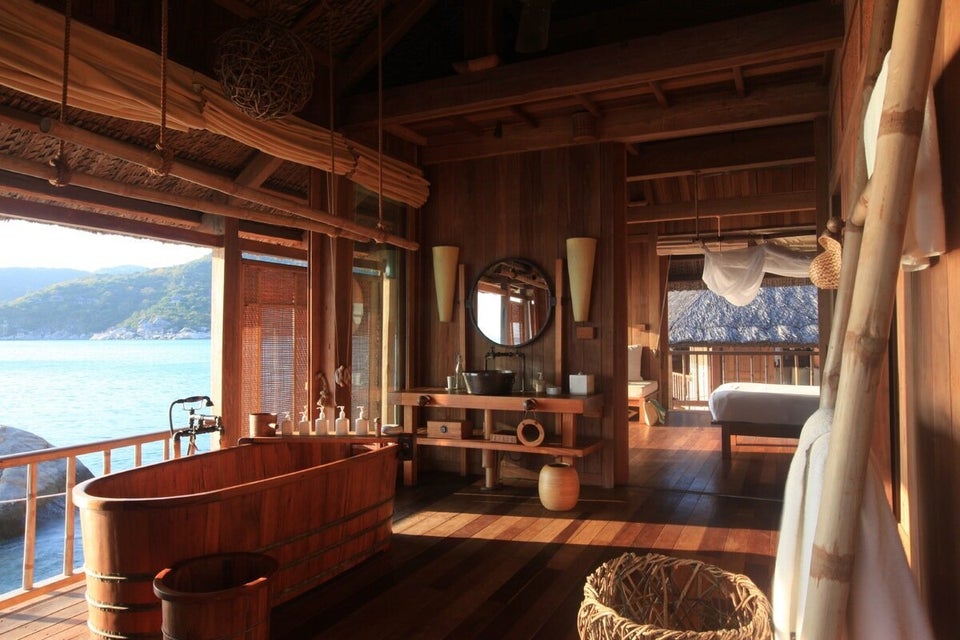 Incredible Hotel Bathrooms
Related