The five things you need to know on Friday April 1, 2016…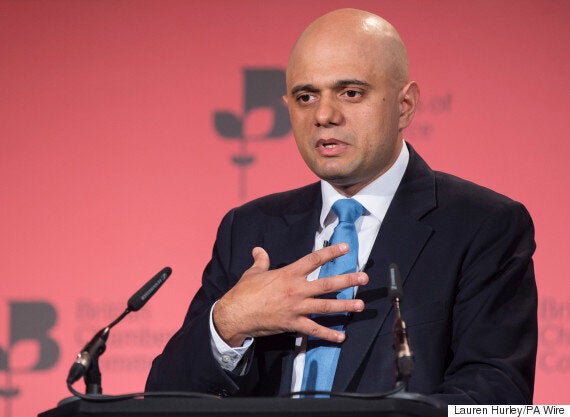 Paul is on holiday. This morning's WaughZone is from Ned Simons.
1) HAS SAJID STEEL NOT TURNED UP YET?
Sajid Javid's daughter must have really enjoyed her holiday of a lifetime which mostly involved watching movies and eating peanuts on flights to and from Sydney. The business secretary, who is under pressure for pressing ahead with a trip to Australia while the UK steel industry teetered on the brink of collapse, cut short his visit. Javid had spent 34 hours Down Under but a total of 45 hours in the air.
He will visit Port Talbot this morning where he will tell workers he is "on their side" and "working hard to achieve a long term solution" for them and for the wider UK steel industry.
The revelation that Javid planned to stay on in Australia after his official duties were over in order to enjoy a family holiday has even led Labour MP Stephen Kinnock to call for the business secretary to resign.
Jeremy Corbyn's petition demanding parliament be recalled hit 100,000 signatures yesterday. Which means it is eligible for a Commons debate. Once parliament is back on April 11, the petitions committee of MPs will decide whether to give all MPs a chance to debate in parliament recalling parliament from the recess that has already ended. If that makes sense.
Somewhat redundant petitions aside, Labour has succeeded in putting pressure on the government. In this week's Huffington Post UK Politics Commons People podcast, Owen Bennett, Graeme Demianyk and I discuss how the Opposition has handled itself over the past week and whether Brexit could, as some in the 'Out' campaign argue, save the steel industry. And as always, Owen's quiz is utter gibbering nonsense.
3) MORE METAL IN YOUR POCKETS
George Osborne's national living wage comes into effect today, meaning people over the age of 25 will get £7.20 an hour by law. The government's aim is to increase the rate to £9 an hour by 2020. This morning the chancellor said the policy was the thing he was "most proud to have introduced" as "economic security and social justice go hand in hand".
But Labour's shadow work and pensions secretary has this morning accused Osborne of a "cruel sleight of hand" by introducing their living wage "with one hand" while "taking five times as much in cuts to Universal Credit and Tax Credits with the other". He added: "While this higher minimum wage for the over 25s is welcome, it will feel like an act of deception for the two million families set to lose £1,600 a year through cuts to in work support."
We asked people on the streets of London what they think they'd need to earn to live comfortably. The answered varied wildly from £15,000 to four times that.
4) TRUMP MADE 71 THINGS UP IN ONE HOUR
It's April Fools day today so obviously the internet and press is awash with funny, funny jokes. A lot of them are Brexit-based. Nigel Farage has announced today "is the perfect time to announce that I'll be supporting the campaign to Remain in the EU". The Daily Express reports on secret EU plans to force the UK to change its flag to include the European 'ring of stars' emblem on the Union Flag. And the Guardian has an exclusive on Prince Philip's planned intervention in the referendum campaign on the side of 'Remain'. "He admires what Tsipras and Varoufakis achieved – in fact he told friends he sees something of his younger self in the charismatic, motorbike-riding, eye-for-the-ladies Varoufakis. Mind you," a 'source' told the paper.