Spring is in the air, and what better way to celebrate than with a wardrobe overhaul. But after months of hibernating under winter knits, our skin can feel dull, dry and anything but new-season ready at this time of year.
Part of the problem is that our winter saviour - those long, hot, steamy showers - have sapped our skin of moisture.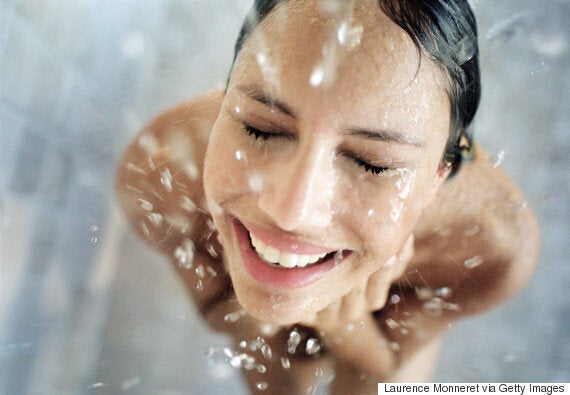 "Dry skin can be triggered by a number of factors including cold weather, predisposition to inflammatory skin disorders such as eczema and psoriasis, advancing age, frequent over washing, dry air and fragranced skincare products and soaps."
Yep that's right - those rich lathery bubbles that feel like they are doing you the world of good, could actually be drying your skin out even more. In fact in many cases, the more bubbles, the worse it can be for your skin. Luckily, for those us who love a hot shower but are worried about the effects, there's some good news - not all bodywashes will strip you bare of essential moisture. Dove bodywash for example, has revamped its classic Body Wash range, and introduced its first ever exfoliating body wash.
Using Glycinate and NutriumMoisture™ Technology, the revamped range are kinder to skin, and they've not scrimped on the bubbles either. The formula also helps to strengthen skin's moisture barrier and replenishes lost nutrients for a smooth feel as soon as you step out of the shower. The best part? It gets to work after only just one use, meaning softer, smoother, better hydrated skin after just one shower - the ultimate skin hack.
Now for the science-ey bit. The range is the result of years of research and development, and scientists have managed to isolate a lather-generating molecule which gently cleanses the skin without compromising on bubbles. It's this clever little piece of science which sets the range apart - maximum bubbles, minimum dryess.
"Stepping into the shower is a routine activity for too many people because they are time-poor," says Avni Trivedi, an expert in the importance of touch.
"However, the combination of positive touch and the shower is profound and shouldn't be underestimated - it's one of the best routines you can have for your wellbeing and should be made a daily ritual."
So there you go - shower away with none of the guilt. After all, your skin is your body's largest organ, and it most definitely deserves a bit of pampering.
While we have your attention, we'd love to tell you about some really important work Dove are championing, called the Dove Self Esteem Project. Dove are on a mission to ensure that the next generation of young people grow up enjoying a positive relationship with the way they look. Through workshops in schools, online resources and outreach work, they want to ensure young people reach their full potential. To find out more and get involved visit: selfesteem.dove.co.uk/
Related