'MasterChef' winner Jane Devonshire revealed her 10-year battle with cancer as she claimed victory on the cooking show.
She impressed judges John Torode and Gregg Wallace with a three-course meal inspired by childhood memories of winkles on toast, an Indian-inspired Sunday roast and a rhubarb and custard dessert, to beat fellow finalists Jack Layer, 27, and Billy Wright, 32, to the trophy.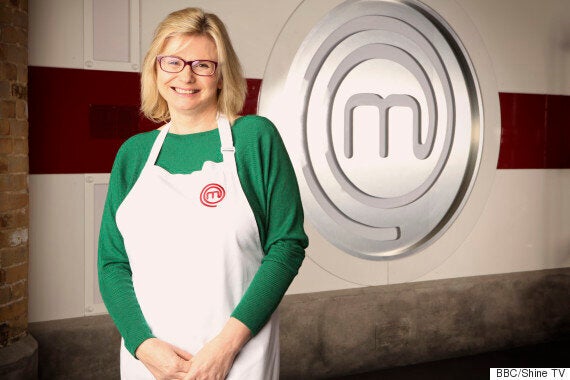 The mother of four from Hampshire revealed in the final episode that she had spent the last 10 years fighting cancer and has been in remission for three years.
Speaking about her win, she said: "For me this means the end of a very, very difficult time and an amazing start to something new; I can't wait to see what it is going to bring me."
She continued: "I'm so happy I can't tell you! It's one of the best euphoric moments; it's just precious."
Devonshire, 50, called herself "one of the lucky ones" as she credited her children - Sam, 23, Rebecca, 21, Harry, 17, and Ben, 13 - for her not giving up hope when she was first diagnosed.
She said: "There was a time when I thought I wouldn't be here; it's been incredibly tough, a really horrible time, a very scary time.
"You've got to get through these things, and with my children there's no way I was going to give up."
Torode praised her for having "more determination, more drive, more heart than I've ever seen in a MasterChef contestant in my whole career", as she was handed the 2016 title.
He said: "She's not scared of any ingredients, she's not scared of any techniques, and she's definitely not scared of any challenges we've thrown at her.
"She fought through the competition and today made us three extraordinary courses - today there is one MasterChef champion ... and one very, very well-deserved MasterChef champion."
The winner was whittled down from 40 original contestants, and challenges throughout the gruelling seven-week process have seen her cook at Bristol's Old Vic under rising British star Michael O'Hare, travel to Mexico to make a meal for chef Enrique Olvera and VIP guests at the British Embassy, and present dessert at the Chef's Table, presided over by three Michelin-starred chef Daniel Humm.
Devonshire said: "It's been an amazing experience, one that just takes you out of your comfort zone and shakes you up; I wouldn't have swapped it for the world.
"On a personal front, I wanted to prove to myself how far I've come. I am determined not to be defined by things that have happened to me in the past and instead (be) proud of what I can achieve now and in the future."
Her son Ben, who pestered her to enter the competition, suffers from coeliac disease and Devonshire said she is planning a future in food education, particularly with children.
The win could prove lucrative as past winners include Wahaca-founder Thomasina Miers and restaurateurs Mat Follas, Dhruv Baker and Tim Anderson.
Popular in the Community