The BBC have announced grand plans for Barbara Windsor's final star turn as 'EastEnders' favourite Peggy Mitchell, confirming that they will be commemorating the character in style.
Walford favourite Dame Barbara Windsor, 78, is leaving the soap for good, and her famous character will be killed off.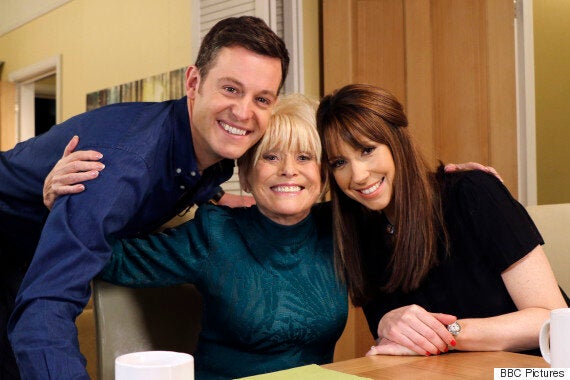 Dame Barbara will join Matt and Alex
Viewers will learn how Dame Barbara felt about joining EastEnders and she will also share her memories of some of the most talked about moments during her 22-year stint as Peggy.
At the end of the special, Dame Barbara will introduce the episode in which time finally runs out for cancer-stricken Peggy.
When the episode concludes, fans can tune into BBC iPlayer to see a special featurette called Peggy Mitchell: Last Orders.
The featurette will go behind the scenes of filming and it will also include interviews with current and previous cast members who will celebrate all things Peggy Mitchell.
In addition to Dame Barbara, there will be contributions from Ross Kemp and Steve McFadden, the two actors who play her screen sons Grant and Phil Mitchell, respectively.
McFadden, 57, will open up about working alongside Dame Barbara and he will explain why Peggy's demise is the "end of a chapter".
The BBC promises more guests from in front of, and behind, the camera who will describe how Dame Barbara created a soap giant.
Alex Jones, co-presenter of The One Show alongside Matt Baker, said: "It was wonderful to meet my all-time favourite EastEnders character.
"She was very welcoming and we had a fascinating chat about her long and fabulous career, on and off the Square.
"Dame Barbara and Peggy certainly share the same warmth and infectious laugh."
Jones added: "She is a living showbiz legend and although it will be sad to say goodbye to Peggy, Matt and I hope that we will continue to see Dame Barbara on our screens for a long time yet."
Before joining the BBC One soap, Dame Barbara was best known for her Carry On movies.
She played Peggy full-time until 2010, and subsequently revived the Walford stalwart for occasional appearances.
As the landlady of the Queen Vic, Peggy was much-loved for her feisty temperament and for her "Get outta mah pub!" catchphrase.
Initially played by Jo Warne in 1991, Peggy was recast with Dame Barbara walking into Albert Square three years later. She immediately made the role her own.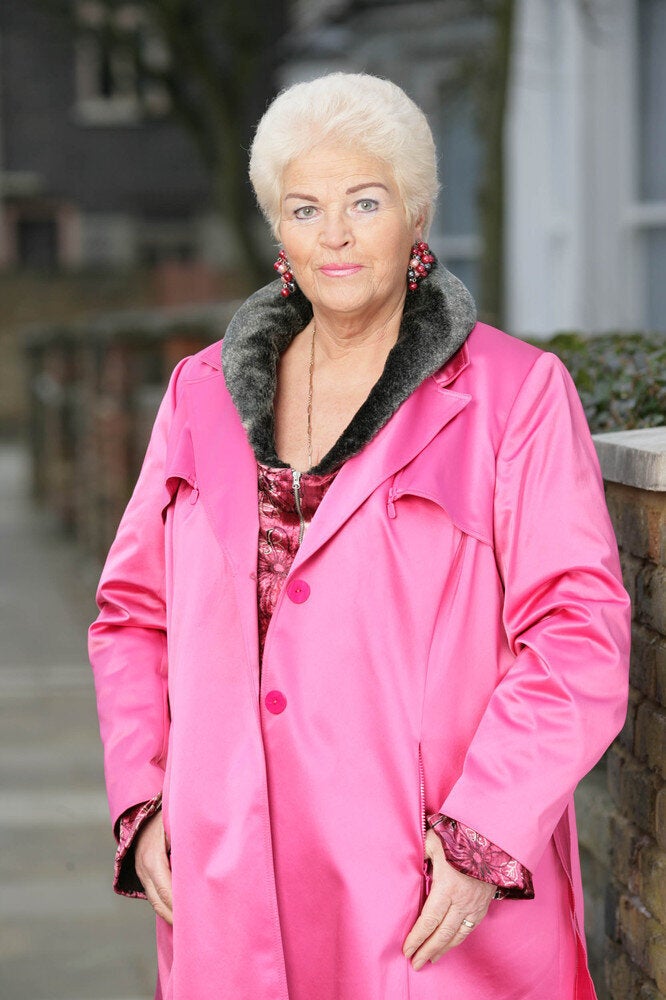 'EastEnders': The Women Of Albert Square
Related