The naturalist enters his 10th decade as a beloved inspiration, according to the presenters of Springwatch.
Michaela Strachan told the Press Association: "I think when you think of wildlife programmes and presenters, he's God, isn't he?
"He's up there and we are all really proud of him and have all been inspired by him.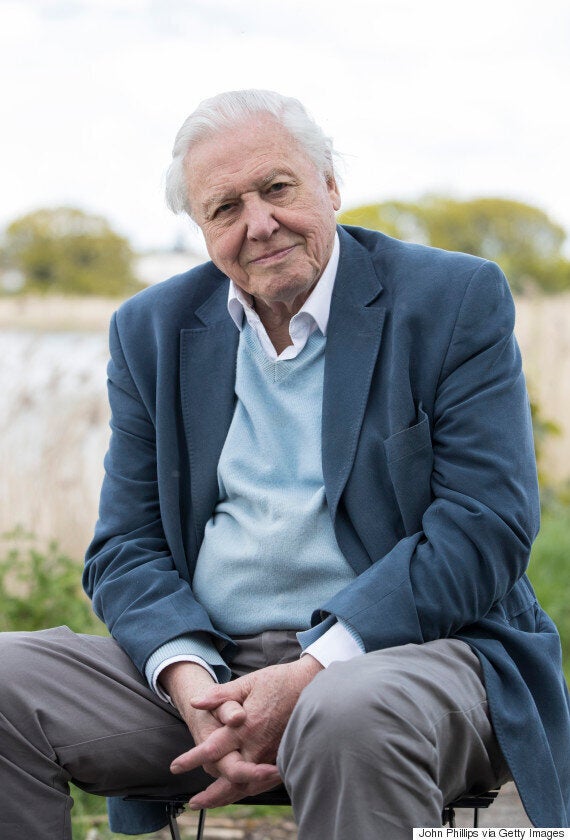 "And he is unbelievably intelligent, not just on wildlife but on many other subjects as well.
"I don't know anybody that doesn't like David Attenborough. I know lots of people that don't like us but everyone loves him."
Presenter Chris Packham, who is regarded by some as an heir to Sir David's throne, said: "He told us stories, that's the great thing.
"You'd sit down and he would lead you through that. He would lead you, he would never lecture you.
"So he invited you into his story, which he wrote and he told and you believed everything that he said. And when you started listening at the beginning, by the time you'd got to the end you learned something.
"So you took something away from that and that was, I think, the great legacy of his early programmers. You went somewhere with someone you trusted.
"You learned a lot and it was a wholly enjoyable experience because you could sense that he was so passionate about it."
Martin Hughes-Games said he had fond memories with the broadcaster, adding: "I made a programme with David and it was about an earwig.
"It was just a half-hour programme about an earwig and David was absolutely fascinated by it. I think that is one of the secrets, he has enjoyed learning and discovering things all the way through his life."
Roving reporter Iolo Williams added: "He's a fabulous communicator, bar none, and when he went to see Barack Obama it was as if Obama was in awe of him."
Sir David joined the BBC after serving in the Royal Navy from 1947 to 1949. He was initially discouraged from appearing on screen because his bosses thought his teeth were too big but he launched his Zoo Quest series in 1954.
He has since fronted a string of spectacular series including Life On Earth, The Living Planet, The Trials Of Life, The Blue Planet and Planet Earth.
Now one of the world's most famous naturalists, he turns 90 on May 8.